We're proud to be supporting National Apprenticeship Week 2020 and the positive impact apprentices have on our business.
I'll leave it to Apprentice Recruitment Resourcers, Meghan Gormley and Zikrah Ashfaq to fill you in on their experiences, their biggest achievements in their first three months and why they're glad to be at BPS World.   
What's the best thing about being an apprentice? 
Meghan: You're getting paid to learn on the job, rather than going to university and paying to learn.  
Zikrah: One of the main reasons I was unsure about going to university was what I would do with my degree when I finished. For me, the best thing about doing an apprenticeship is that there is a clear career path.  
Do you think people feel pressure to go on to university? 
Meghan: Yes, people often feel that it's expected of them by their family and friends. I think a lot of people don't realise what they can get out of an apprenticeship and the wide range of industries you can go into. Doing an apprenticeship can set your career up for life.  
Apprenticeships shouldn't be seen as being an inferior option to university. You get experience of working in a business, and that's something that graduates might struggle to gain. 
What would you say to people who think they'll miss out socially, if they don't go to university? 
Meghan: A lot of my friends have gone away to university and that's been hard. But I've met lots of really great people at BPS. I feel like I have a pretty good social life, but without the debt of university. 
What's the most challenging part of doing a recruitment apprenticeship? 
Zikrah:  The biggest challenge for me has been learning more about the industry and the different roles in the engineering sector. There's a lot of terminology to get your head around. The good news is that a lot of what I am learning is very useful from a wider working point of view, so even if I decided not to stay in recruitment long term, I'll have gained a lot of transferable skills.  
What has been your biggest achievement in your first three months as an apprentice? 
Meghan: For me, it's learning to multitask. I've had to take on a number of roles and I'm managing to juggle them all. I've been given real responsibility and have needed to meet deadlines. You get a lot of support as an apprentice at BPS and I think sometimes at university, you're left to your own devices to learn and you don't have the same level of support.  
Zikrah: I found a PA for our CEO, which is pretty cool! I just had a gut feeling that she was the one! But actually, I think my biggest achievement is featuring as one of our Business Intelligence Stars of the Week consistently for my performance and exceeding my own personal targets. 
Have you been involved in more than you thought you would be as an apprentice?
Meghan: Yes! When I started, I didn't think I'd be taking on so many roles. As soon as I was given a role, I was like ''wow, I'm an apprentice and I've been given so much responsibility, so early on.'' It's nice because they obviously trust me to do it.  
What's the study like? 
Meghan: The study is coursework based. Our first assignment was really useful. We had to learn more about all the different business departments and our key business accounts. We then had to present what we'd learned. It was really good as it meant we got to understand a lot about BPS and all of the departments in our first few months. 
Do you get a qualification at the end? 
Zikrah: Yes, we'll be Level 2 Recruitment Resourcers. 
Are you supported in your development as an apprentice as BPS? 
Zikrah: Yes, you know exactly what you're learning. As an apprentice I'm able to track my progress which is great because I can see the areas I need to improve upon, and I know who I can ask for advice and guidance on what to do. 
We've had some real success stories with our apprentices. Have you seen examples of these in the business?   
Meghan: Yes, I was shocked at just how far you can progress in a relatively short space of time. There are plenty of examples of apprentices who have done well here.  
As an apprentice, do you feel part of BPS World? 
Zikrah: I do. I really feel part of the business. We've also had the opportunity to get involved in other projects such as BPS Cares, our voluntary time off scheme for employees. We volunteered at a local food bank. It was such an eye-opening experience. 
Have you got any advice for people thinking about an apprenticeship? 
Meghan: I'd say go for it. If you're not sure whether you should go on to further education, try out an apprenticeship. You're learning and earning money at the same time. Then if you're still not sure, you can research what you want to do next. You've got nothing to lose. It's also great experience beyond the industry and role itself, it's experiencing being at work and systems. It's learning things like Outlook, Word and Powerpoint. You pick up a lot.  
Zikrah: If you're doubting going to university even for a second, it's probably not the right choice for you. I'd say check out an apprenticeship. They're so diverse in terms of the careers and industries you can go into.
So, you seem happy with the decision you've made? 
Both: Yes, very pleased. 
If you would like further information on apprenticeships at BPS World, or any of our other live opportunities. We'd love to hear from you. You can get in touch with us at superstars@bps-world.com.
Related Posts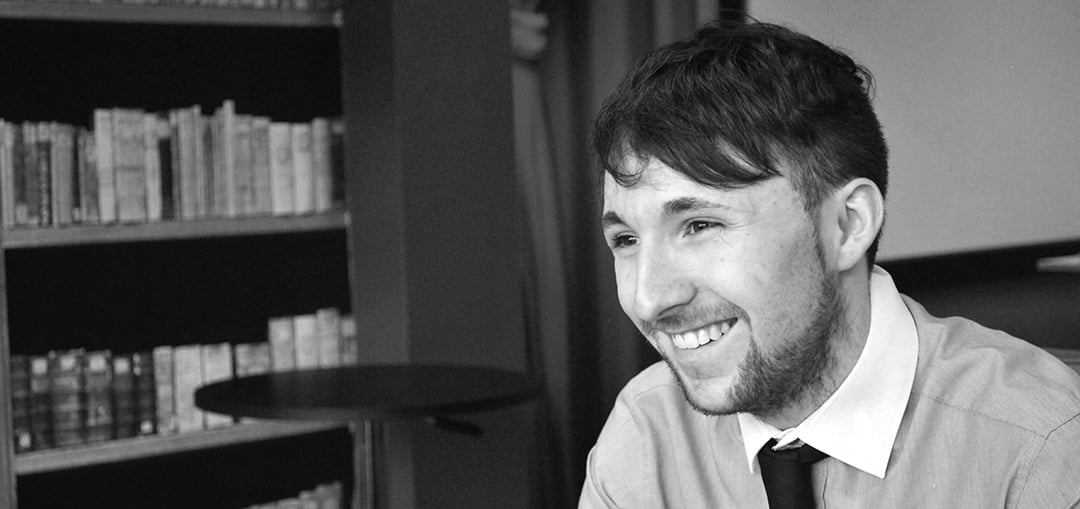 By Nathan Brown on April 22, 2015
My name is Nathan Brown and I have been an apprentice at BPS World for 3 mon...