Being a recruitment organisation, we naturally understand the value of people. It is often said that people are your greatest asset, therefore your in-house recruitment team are integral to the development of your organisation.
One of our in-house recruiters, Marianne Newbery was recently nominated in the LinkedIn campaign "Love Your Recruiter" to find the top ten in-house recruiters in the UK. We are delighted to confirm that she was successful in being named on this exclusive list:
http://www.bps-world.com/media/572395/linkedin_-_love_your_recruiter_-_top_ten_in-house_recruiters.pdf
We caught up with Marianne to ask for her top tips on how to recruit outstanding in-house talent:
1. Promote & describe the key things you love about working for your employer, benefits, get your candidate excited, make them aware of how they will add value to the team and what impact they will have in the overall success of the business.
2. Obtain a full, detailed brief from the hiring manager. Understand the hiring manager's team challenges and what the absolute key requirement is for the role. You need to have a clear idea as to what the ideal candidate would look like i.e. skills, abilities, experience and where you can compromise if at all.

3. Build a talent pool proactively and keep adding to it. The slowest hires are the reactive ones and generally speaking your hiring managers will want the person to have started yesterday! Have a strong pipeline of candidates and stay in touch with them giving them regular communication updates even if they're not looking right now, their situation may change in 3 months' time or they may know someone who is looking right now. Keep expanding your network and wherever you go have a business card ready.

4. Have a referral bonus scheme in place and use it! Promote it internally and externally and use social media on a regular basis as a reminder.

5. Be a source of market intelligence for your hiring managers. Be on hand to advise them on market rates, typical time to hire particular skillsets and manage their expectations. The salaries that you offer need to be competitive, attractive and rewarding

We hope these tips have been useful, do you have any other top tips on how to recruit outstanding in-house talent? To find out more, please contact Marianne Hatcher on 01628 857340 or email marianne.hatcher@bps-world.com
Related Posts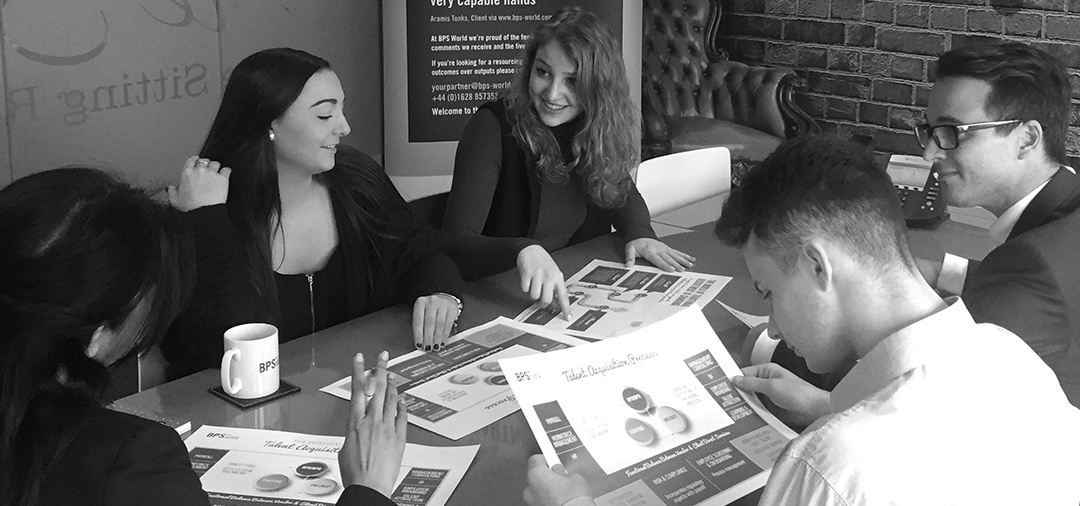 By Marianne Newbery on July 15, 2015
In 2014 I started a role as an in-house recruiter/L&D Trainer for BPS World....