Gender Equality – how do we promote it in our organisation and most importantly do our team members believe we do this well?
To mark International Women's Day, I decided to talk to members of BPS World to gain an understanding of their view on gender equality in the recruitment sector.
Kelly Laine has worked with the organisation for over 6 years, she started as a recruitment consultant and now holds the senior position, Head of Client Delivery.
Research conducted by Women in Recruitment have found that women are more likely to leave the industry before they move into senior positions and the number of women occupying top roles in the recruitment sector is still low, so how did BPS World support Kelly with her growth and career ambitions?
Kelly credits the team of people who have guided her and been involved with her professional development from the beginning:
"I've received support from my line manager, our People and Culture team, my peers and the CEO. I have participated in training sessions, shadowed projects and most importantly was given the help and support to pursue my NVQ L3 in Recruitment Practice and my Institute of Leadership and Management Level 5"
Kelly is now active in the learning and development of her team and acts a mentor to others within the organisation.
Sadie joined our Rising Stars Apprenticeship programme in 2017 and is now a Recruitment Resourcer. I was keen to understand if Sadie had any preconceptions about the going in a male dominated sector? Sadie said she felt nervous at first, especially as there was an age gap between her and her male colleague, but found her colleagues to be supportive and doesn't feel anyone is treated differently based on gender, age or ability.
"The organisation's belief that "people can be more" and the strong learning and development culture intrinsically promotes equality – everyone is given the chance to succeed"
Sadie regards Kelly Laine as someone who inspires her to strive for success.
"Kelly keeps her team motivated and focussed, our personal achievements are important to her, she wants us to do well and to reach our goals"
The CEO of BPS World has worked in the recruitment industry for over 25 years and during this time Simon has experienced many changes in the industry:
"When I began my career is was a male dominated environment but this has changed over the years and I have witnessed the rise of very successful women in the working environment"
Simon noted the maturing of the industry sector and the development and promotion of good working practices has been beneficial to everyone working in the industry.
When presented with the question "How does your organisation encourage women to progress in the industry" his answer does not disappoint:
"BPS has not gone out of its way to promote women. What we do is believe in all people. We believe in a balanced and sustainable approach. Our leadership team is balanced and represents all our people. We are working hard to create a working environment for the people, designed by the people. By doing this we have by default ended up with a very balanced environment which is to our people's benefit, our customer's benefit and therefore the company's benefit."
Rachael is Head of People and Culture for the organisation and has shaped the working culture of BPS World. Rachael concludes:
"We look forward every year to International Women's Day here at BPS and will be using the opportunity to champion diversity in all its forms. Gender equality is really important to us not only for fairness but business performance; good business decisions are made through a diverse workforce."
If you would like to discuss any topics in this blog or would like to know more about working at BPS World please contact Natalie Winterton on natalie.winterton@bps-world.com
Related Posts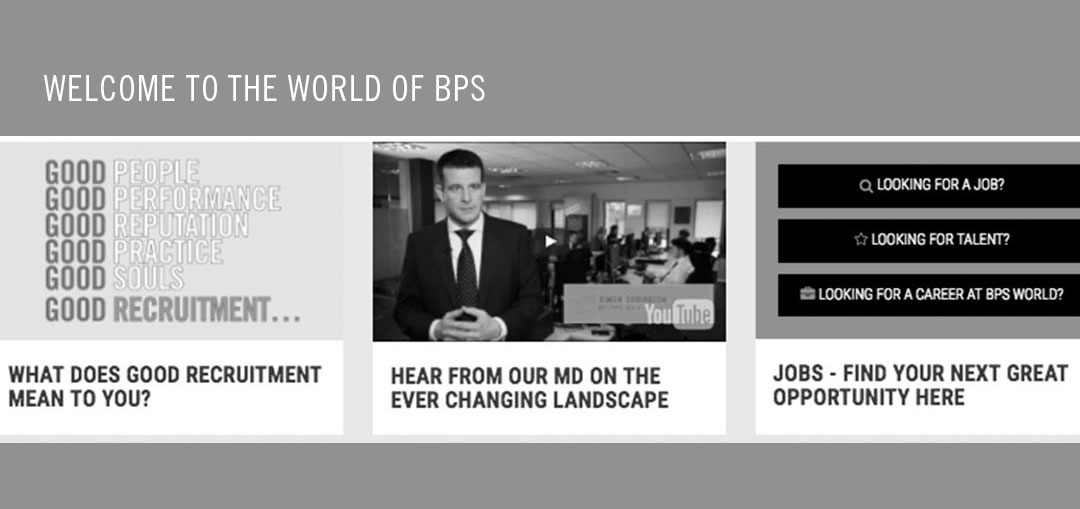 By Joanne Lea on January 30, 2017
There are over one billion websites worldwide and showcasing your company on...