With over 60,000 recruitment businesses in the UK alone, generating an annual UK revenue of 35 Billion – the business of people is a significant one.
However, even given what is often a large part of the company budget, according to a survey conducted by

BPS World

and

OnePoll

- over 27% of businesses only spend a day a year devoted to finding a good partner.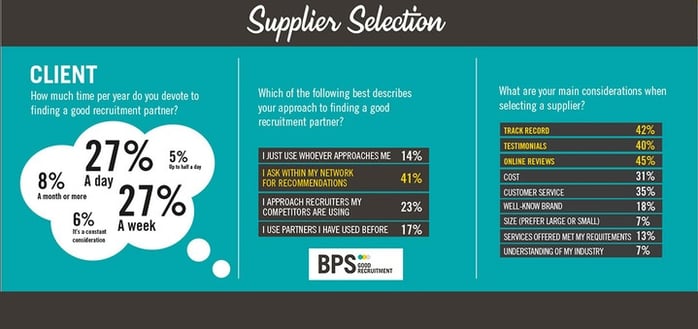 So with all that's on offer – how does the HR Director or People Department of today's business choose who to work with?
First of all it's important to understand what kind of partner you are looking for:
Have you considered what the motivation is for needing a partner?
Are you looking to consolidate all of your suppliers and find greater efficiencies?
Are you looking for a specialist recruiter than has a database of contacts in your field?
Are you looking to reduce your time to hire?
Is the people strategy lacking impetus or direction?
Is your brand struggling to stand out from your competitors
This will give you an indication of whether you are looking for a Contingency based model:
Recruitment being carried out for companies on a contingent, or project-by-project, basis.
Or a Total Talent Management solution – a partner based model:
Everything done to recruit, retain, develop, reward and help people perform.
Once you know, how do you select? Based on the results of our survey;
41% Look within their network for recommendations
23% approach recruiters their competitors are using
17% use partners they have used before
14% base their choice on whoever approaches them
And what do you consider when making this decision?
45% Cited track record as being their main consideration followed closely by reviews and testimonials.
Here's our 5 Top Tips for finding the perfect recruitment partner:
1.Do they provide the right solution for your business or can help you find it?
2.Are they accredited to the industry Body should you need to apply due diligence or an escalation?
3.Are they known in the industry, are there reviews you can look at to assess their customer service record. How does your network rate them?
4.Do their company values align with yours – will they understand your culture and what you are trying to achieve?
5.What's their pitch?
To download all the results from our survey please click here.
For further advice on choosing the right recruitment partner for your organisation please contact James Potter on 01628 857338 or james.potter@bps-world.com
Related Posts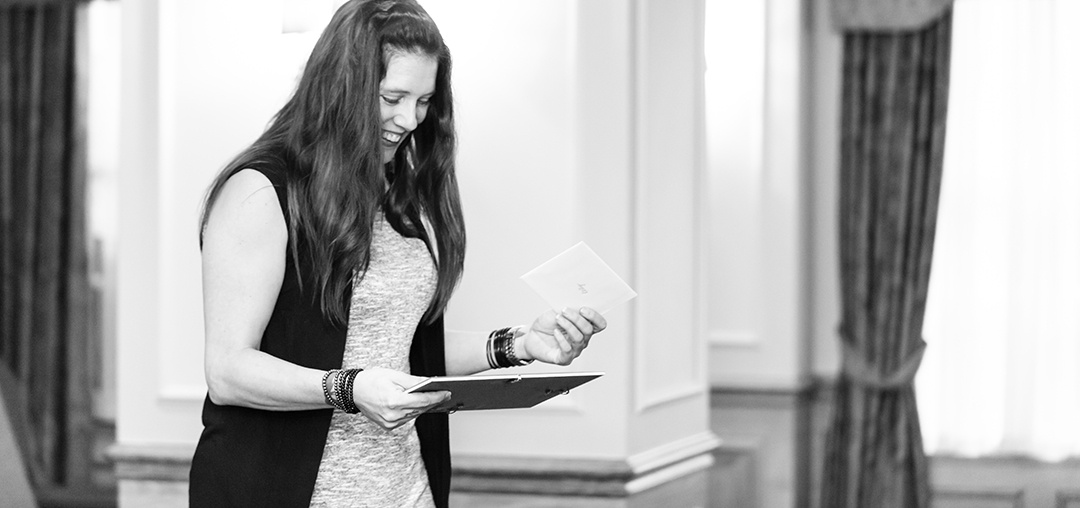 By Kelly Laine on October 5, 2016
Working in the recruitment industry and being a mother share many similariti...