The accolades for Athina and her work as part of Owiwi, a leading gamification provider are stacking up. She's been named in Fortune's 40 under 40, a list of standout Greek entrepreneurs under the age of 40 and recognised as National Female Role Model at the Global Startup Awards 2019. Her story is an interesting one. Take a read.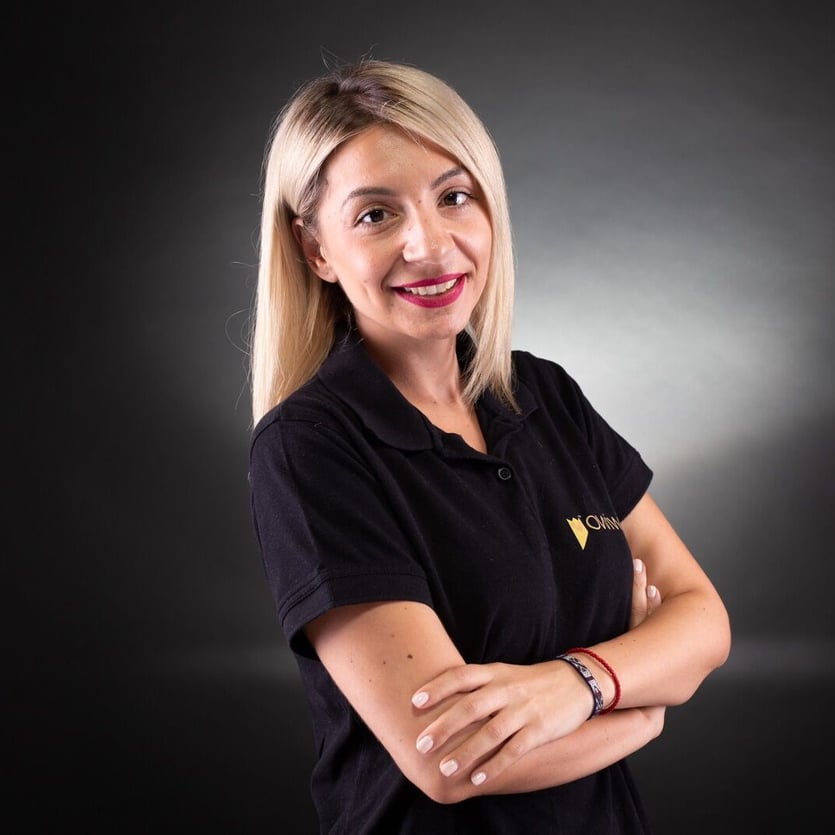 Can you tell me a little bit about you and your background?
I studied law, specialising in labour law. I took a role as a labour lawyer in a bank as part of the in-house legal team, which sat within an HR department - my first experience of HR.

I really liked law and enjoyed learning how to structure thoughts and present evidence, but I always wanted to get into business. In 2013 I completed a Masters in International Business and Management, and that was when I met my Co-founder of Owiwi, llias Vartholomaios. We studied together and actually, the idea behind Owiwi was born during our internship. I was doing a placement at General Electric at the time and we had a discussion around how out of date and old-fashioned recruitment processes were.

We came to the conclusion that the assessment process isn't enjoyable for candidates. It's annoying not to receive proper feedback and it makes it difficult if you're unsuccessful to go away and develop yourself. We're often told we're not a good fit for a company, but we're never told what that means or what a good fit looks like. How can you make yourself a good fit? That's where Owiwi comes in.
Can you tell me a bit more about Owiwi?
It's a game-based candidate assessment platform. We've created an online game, which is fun but while you are playing, it takes all your actions and creates your psychological profile. We're different to other platforms as we focus solely on soft skills rather than it being a personality assessment or test of technical skills.

We're really grateful for our investors, Fundbox Capital. They've played a key role in the success of the business and it's so important to have them on our side. Their belief in the tool, the team and the vision made Owiwi a reality. We are really grateful for their continued support.
What was it like being part of a tech start-up? What were some of the challenges you faced?
It's been challenging. I think one of the biggest obstacles when we were looking to secure funding was the fact that neither I nor my co-founder come from a tech background. We were able to offer the business perspective on why we should create Owiwi, but we didn't have the psychological, psychometric, or the technical expertise to bring Owiwi to life. So, in the first instance when we spoke to investors, this was a significant barrier.

When we were first getting started, the start-up ecosystem in Greece was nowhere near as mature as somewhere like the UK for example. In our case, we were one of the first generations of start-up businesses which accelerated the market.

Another big challenge for us was the imposition of Capital Controls in Greece. This made international business transactions and the transfer and receipt of money difficult. For example, we couldn't pay overseas freelancers, and every time we wanted to transfer money, we had to make an in-depth application to the bank explaining what we were doing. This made it tough to get overseas investment. There were a lot of knock-backs, but we accepted we had to be agile. We learned so much and became much stronger.

Being part of a start-up is an amazing experience. I'm really fortunate to be on this journey with my co-founder, Ilias and a fantastic team, which I'm very proud of.

What's the best thing about a start-up?
I think start-ups offer so many opportunities. Everything is so fast paced, and you can really develop yourself in such a small amount of time. You very quickly become a better version of yourself as there's so much to do and to learn.
What's next for Owiwi?
It's an exciting time for us. We're growing our business and expanding our product line. As with all businesses at the moment, we're trying to navigate Covid-19. We're waiting to see what happens and to understand the needs of the market. The good news is that we're a super flexible and efficient team with a strong company culture which keeps us connected to our mission.
Do you see gamification growing in popularity?
Yes. We're certainly seeing that it's a more mature market. When we started out, it was our job to educate businesses about game-based assessments, but things are starting to change. We're now starting to see organisations approach us with specific requests about what they want and the KPIs they want to measure, which is a big change.

Businesses are ready to embrace gamification and we're seeing clear evidence of this. We pitched to a leading global organisation two or three years ago. They loved the concept and demo but they didn't think they would use the platform as it didn't really fit in with the way they worked. They recently got back in touch as they are redesigning their graduate training programme. They now see the benefits of game-based assessments and want to work together.

There are numerous use cases for gamification, it's not only for candidate assessment. In the last year we've seen our tool being used for training and development and this is something we've really focused on. We've been working with training providers and using Owiwi as a diagnostic tool, so that businesses know the areas in which they need to develop their people and where their focus should lie.
Do you think there needs to be a change of approach?
I think so. It's now very much a candidate driven market. For businesses, it doesn't really matter if you like the assessment process - it isn't for you, it's for candidates.
What's been the impact of Covid-19 on your business?
During the first few weeks of the pandemic, we realised very quickly that we were unlikely to secure too many new customers during this period, so instead we switched our focus to our existing customers. In recent months, we've spent a lot of time getting to know our clients better and understanding their needs and fears.

We're hearing feedback that our clients are concerned about the engagement of their people and the challenges of keeping employees motivated when they work remotely. Their feedback is so valuable and we're busy planning for when the dust settles.
Do you think leaders will behave differently post Covid-19?
There's a definite change coming. We're in a period of transition and I think we will be until the end of 2020. I don't think we'll have the full picture for a while.

Leaders are facing a very different set of challenges which will require a different leadership style. Managing remotely will require more empathy. It'll be a huge challenge keeping teams connected, engaged and motivated while maintaining productivity.

With people working remotely, there's a risk that they'll work more hours. We don't have the distraction of people in the office, we aren't socialising or networking and that's a challenge for leaders as it's so important for the mental wellbeing of their people. Understandably there's a lot of concern about mental health post Covid-19 and the need for wellbeing initiatives. It's something which is becoming a much bigger focus for businesses and I think we'll see an acceleration of this.
There's a lot of talk about reskilling and upskilling post Covid-19, what are your thoughts?
It's a huge topic. We're hearing a lot of feedback from clients that Covid-19 has accelerated digital transformation. The result is that businesses have had to implement a number of different tools very quickly. In its simplest form, upskilling can simply be supporting the adoption of new systems with a focus on those without a digital background or those who may not have a growth mindset.

On a larger scale and for more senior levels, we've heard a lot about the war for talent and the perceived talent shortage. The common consensus is that there simply isn't the talent available, but the reality is that we just aren't producing enough AI experts or data analysts. It's time to stop talking and to start doing. We have to look to create the talent.

I read an interesting report from the Boston Consulting Group about the regional differences in people's willingness to learn. The research grouped countries into four categories of learners based on the amount of time they invest in learning and developing themselves. If you take somewhere like Brazil for example, people there invest heavily in upskilling and reskilling as they believe that they will miss out on job opportunities or will have a worse quality of life if they don't. In comparison, countries in Western Europe and North America such as the UK and the US, invest far less in learning.
Do you think learning and development should be left to the individual, or do you think organisations have a role to play in developing their people?
I think it's a bit of both. Learning is so personal. We all have very different learning styles and needs and that presents a challenge for businesses. If a company wants to help their people learn and develop, it must be aligned to an individual's development plan. If your employees find themselves asking "what's my goal?", "where am I going?", "can I apply what I've learned in my day to day work?', then something needs to change. If you have a clear plan for your people and they'll use new knowledge and skills to help them with their existing role, or a new role, then you're much more likely to see success.

It's about businesses understanding their people better. You need a diagnostic tool. You need to understand your starting point, your needs and how to measure the success of your work. For online learning, engagement is just so important, and this is where gamification can really help.
You've been named in Fortune's 40 under 40, a list of standout Greek entrepreneurs under the age of 40, as well as being recognised as a National Female Role Model at the Global Startup Awards 2019. How does it feel to be acknowledged as an inspirational female leader?
Acknowledgement is always nice, particularly when it's connected with your work. We created Owiwi from scratch, so I'm really proud of what we've achieved.

Being a female in tech is tougher than it seems. At Owiwi, I'm one of only two females in our business. When we were recruiting, almost all the applications we received were from males. We just aren't producing enough females in the gaming industry. I hope that the recognition will give me a platform and an opportunity to motivate other women to get into tech. I want to lead by example and for other females to look up to me and to achieve great things.
How do we tackle the lack of females in tech?
It's really difficult. It's something that needs to be tackled in conjunction with governments. We need to work out how we motivate young females, mothers, sisters and daughters to get into these roles. How can we make them interested in these industries? How can we end stereotypes and stop prejudice?

We need to get to the roots of society. It's a cultural issue. We're governed by so many norms. We're told the jobs that females should and shouldn't do. We need to move away from the expectation that women in their 30s should be married and should have a family.
What do you think has been the biggest challenge you've had to overcome in your career?
There have been many. I think the biggest challenge was having the strength to continue after so many rejections. When we were looking to secure funding, we didn't have a working prototype so trying to persuade investors that it would work was such a challenge. Looking back, we were crazy, but we did it! It worked out and that makes me really proud!
Finally, what do you think is your biggest achievement?
I hope the biggest achievement is yet to come!

Thanks Athina!

Click here to learn how Owiwi will change the way you attract, select, and retain top talent. Follow Athina on LinkedIn.
If you're interested in being interviewed as part of the BPS Perspectives series, I'd love to hear from you. You can get in touch with me at leanne.kelly@bps-world.com.
Related Posts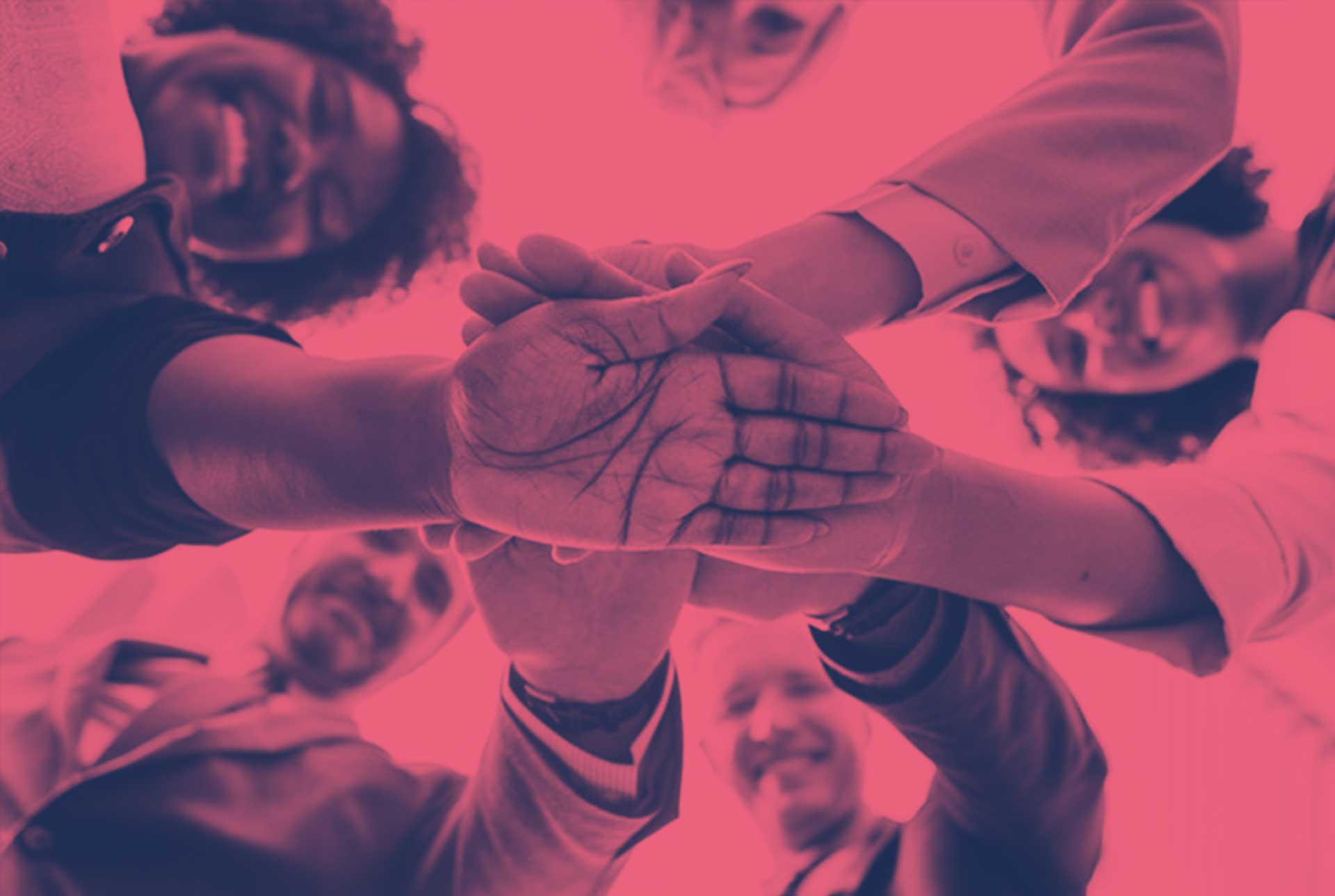 By David Welch on May 30, 2018
Diversity can mean many things – race, gender, age, background and more. Re...