Strategy / Perspectives: Maja Majstorović Hajduković, Founder of Agile People Slovenia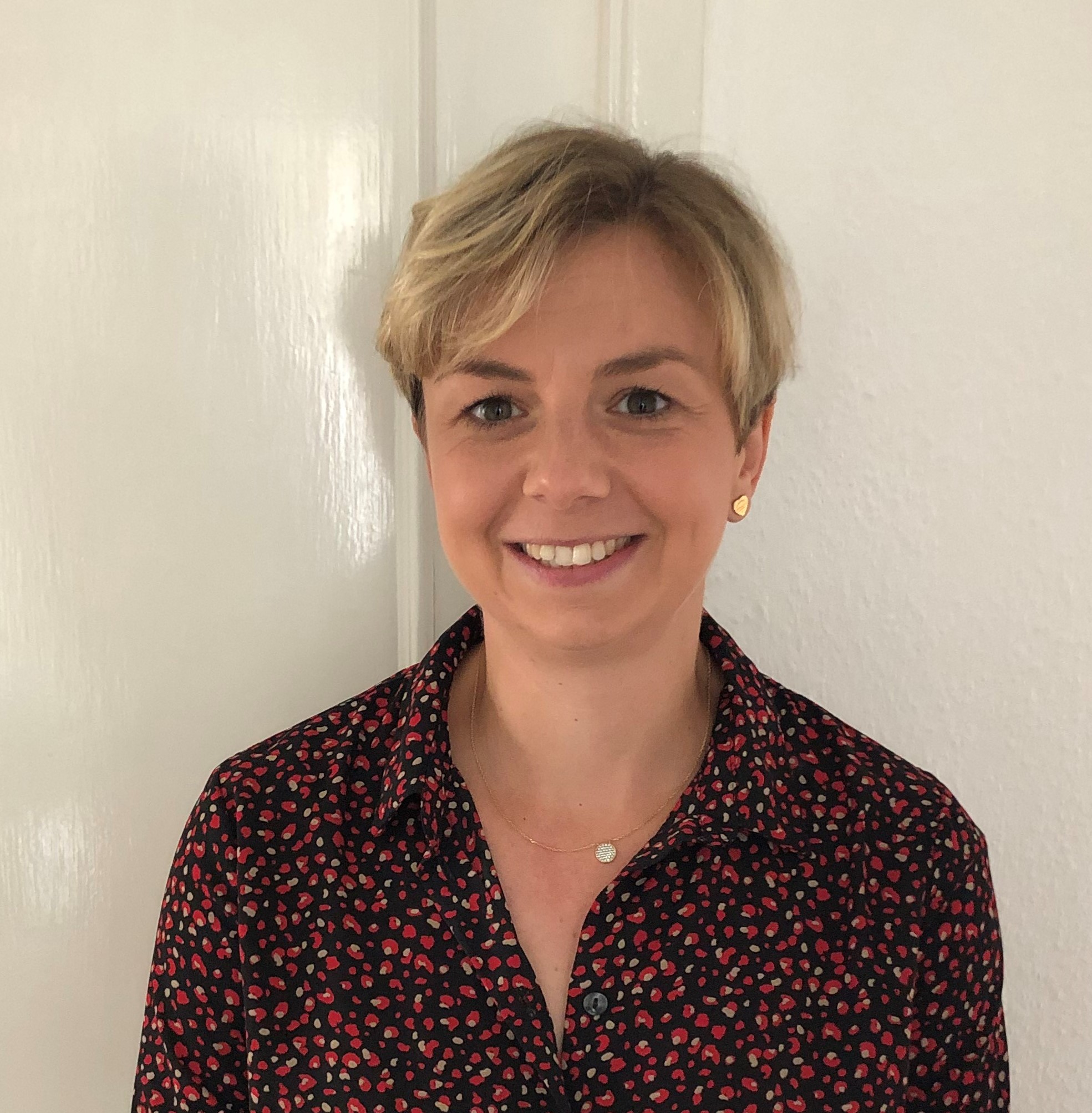 Maja's burning passion is helping leaders and HR teams to change the way they work. She believes in the value of creating an empowered workforce with strong teams, focused leadership and agile HR.
Her extensive experience of leading HR initiatives in dynamic business environments led to the formation of Agile People Slovenia, an HR consultancy. Maja's mission is to accelerate the transformation of HR with a focus on agile HR - collaboration, empowerment, learning and leadership.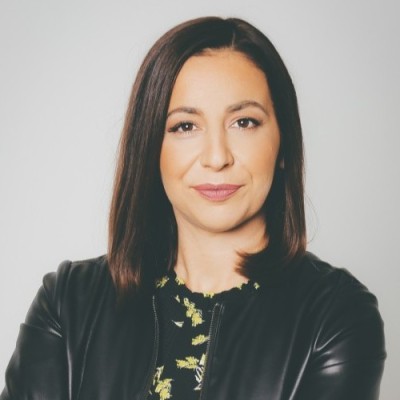 Let's start with a bit about you and your background.

I'm from Ljubljana, the capital city of Slovenia.
I've been working in HR for over 18 years and have spent the majority of my career leading HR initiatives in dynamic business environments. This has given me a really strong understanding of the role of HR in driving organisational change and expansion, and inspired me to set up Agile People Slovenia, an HR consultancy business.
I'm passionate about agile HR and its value in business transformation. I want to help leaders and HR teams change the way they work for the better, shaping and creating the modern workforce.
I'm a firm believer that personal reinvention is key to successful change and rapid growth. This starts within ourselves, with self-reflection. I have taken this path to find balance in my own life. I walk the walk daily by being open-minded, listening to what others have to say, being a great role model to my children, and trying to learn something new every day.

Can you tell me a bit more about Agile People Slovenia and the work you do?

We're an HR consulting company. Our mission is to help accelerate the transformation of HR with a focus on agile HR - collaboration, empowerment, learning and leadership.

We help business leaders and HR professionals win with change. We do this through leadership workshops and personalised consultancy.


What can HR teams expect to gain if they partner with you?

A mixture of knowledge and practical skills to help drive new ways of working. We want to see HR teams taking the lead in organisations, creating lasting change, engagement, and an empowered workforce.


Can you tell me a bit more about the book you co-authored, Agile People Principles?

2020 was the year everything changed in organisations - the way we work and the way we lead people. Things will never be the same again. It was also the year I co-authored a book 'Agile People Principles - Your Call to Action for The Future of the Work'.

The book covers the key principles that successfully transform businesses. There are 35 co-authors from all over the world, and each has contributed a chapter. We have a shared vision and a common goal - to explain how working with Agile People Principles brings development and growth of people in organisations. My chapter focuses on engagement.

I'm really proud of the book. I hope people enjoy reading it as much as we enjoyed writing it.


Let's get into agile working. What is it and what opportunities does it present?

Agile enables an organisation to respond to external changes more quickly or effectively, while promoting flexibility, adaptability, responsiveness, and learning from within. It's a way of working that offers real benefit, particularly in the rapidly changing environment we find ourselves in.

So often business success relies on how quickly you can adapt to changes in the market and find innovative solutions to the issues you face. Agile helps businesses find better solutions, faster.


Do you think Covid-19 and the shift to remote working has caused an increase in agile working?

Yes, for sure. There's a greater need for agile working in the current climate, and we've certainly seen more HR teams adopt an agile approach in the last few years. Agility is needed more now than ever before.


Who should drive the agile charge? Should it fall on HR teams to take the lead and help organisations to adapt?

I think HR teams should be leading the charge. If we want to enable agility throughout an organisation, we need empowered and highly efficient teams, who have knowledge and competencies to take over different projects.

As the people function in the business, HR teams are best placed to lead and help create more agile structures. It's time for HR teams to change the way they work, because if we continue to work the way we have always worked, we can't drive change in the rest of the organisation.

If you look at some of the key areas of a business - recruitment, change management, people development, learning, and mentorship - HR plays a crucial role. We've got the opportunity to make a big difference to the way businesses operate in the future.


For HR teams looking to adopt agile working, where do they start?

Agile working requires a change of mindset. It starts with reviewing and removing structures and practices that don't work within your organisation and adopting an agile mindset, values and principles.

To successfully start working in a more agile way, principles such as trust, transparency, empowerment, accountability, and increased diversity will be key. You then use different tools and practices to make them come alive.


Have you got some first steps you could share?

• Run a retrospective every week to gather feedback on what went well and what didn't go well, so that you can make adjustments;
• Visualise work on the wall with a Kanban board or similar, to help keep projects on track;
• Hold morning meetings for your HR team;
• Create cross-functional teams;
• Focus on feedback, creating feedback loops and using things like Kudo cards to recognise and motivate employees.

And don't forget to create an environment which is psychologically safe. We have to create an environment where everybody dares to be themselves, to express their opinions, to try new things, and to learn. We also need to understand that complex problems don't have simple solutions, so we need to experiment, make mistakes and learn from them.

The key is to start making changes. It's important to remember that making small changes will have a big impact, gradually changing the culture and increasing the agility of your team. Culture and mindset are key. Agile is a mindset, and mindset is a journey.


There's a lot of discussion about the value of flatter organisational structure, with less hierarchy. Do you see this as a good thing? Do you think agile has a key role to play in this change?

There are so many benefits to operating with a flatter structure. You empower employees as you give them more freedom and power to make decisions. By flattening the structure, you're reducing the layers and barriers between employees at the 'bottom' and those at the 'top', driving better communication, connection and collaboration across the business.

I think agile mindset and structures have a key role to play in making and supporting this change.


It's been a difficult period for HR teams over the last 12 months. What are some of the key challenges HR teams have faced?

• The need to redefine Performance Development

We've seen Performance Development become an increasingly important aspect of the employee experience, with HR teams looking to redefine the process. When businesses look to make changes, they need to take into consideration agile people principles. The way we work has changed and we need to make sure Performance Development suits the needs of employees. We should consider things like:

- A move to continuous coaching and feedback through regular conversations, moving away from a yearly appraisal process;
- Setting quarterly or monthly goals, with regular check-ins;
- Continuous feedback and recognition by peers, managers, and team leaders moving away from just working with a single manager;
- A focus on goal setting and working with OKRs on a personal, team and organisational level.

There needs to be a focus on shorter, more frequent feedback loops, open communication, collaboration, continuous improvement, and coaching leadership. The result will be an increase in productivity and more engaged employees.

• Wellbeing

2020 has shone a light on employee wellbeing - there is no 'work me' and 'personal me'. It's all just me. Things have changed and there's a need to take into consideration people as whole, with their needs and desires, and unique intrinsic motivators.

Wellbeing is becoming part of organisational culture, part of its DNA. For me, I think we should focus on integrating wellbeing into the way we work, rather than it being a set of side benefits.

We need to create the right conditions and environment for people to grow and to be the best version of themselves. Psychological safety is key. We need to create a safe environment where everybody can dare to be themselves, express their opinion, try new things, and learn.

• Trust, transparency, and empowerment

In my experience if you invite people to work with you as you experiment with new ways of working, you'll find people are more willing to embrace change. If you listen to their feedback and use their ideas and input to help you make changes, you'll see better buy-in.

I've seen first-hand how people grow when you give them a clear what and why, and then trust them to find the how. For me, embracing transparency helps create high-performing teams that understand how to draw on the individual strengths of team members. It also feeds into creating psychological safety, as you are empowering your people and giving them the autonomy to make their own decisions. It creates an atmosphere of resourcefulness and greater creativity.

It's time to create a culture of empowerment, so that people in organisations are taking action toward a collective goal, testing, learning, and improving as they go.

If we can create an agile organisation, one that's always learning and transforming, businesses will be able to adapt to changes in the surrounding world and in the market.

• Growth mindset and increased self-awareness

I think we've witnessed the need for HR teams to support a growth mindset in recent months, a belief that teams are able to increase talent, ability and even intelligence through curiosity, learning, and new skills. When people have a growth mindset, they become more aware of opportunities for self-improvement, more willing to embrace challenges, and more likely to be resilient when confronting issues – perfect for agile teams. It's important for leaders to create an environment and ways of working and thinking, that support this.


What do you think the world of work looks like post-pandemic?

I don't think we can say for sure, but we can certainly use our imagination.

What we've seen so far is that businesses are likely to adopt a hybrid approach to remote/office-based working. It will be very individual, with businesses needing to experiment and learn, in order to see what works best for them and their teams. It will take time to get right.

I think we'll see more knowledge sharing between employees in different companies and industries, which will help businesses find practical and workable solutions to current challenges, faster implementation of ideas, increased agility and employee engagement.

Lastly, I think we'll see the growth of 'T-shaped', Pi, Comb and other new shaped roles. This will bring an increase in flexibility, more opportunities to take different roles, and an increase in new knowledge in teams and organisations.


Finally, what role do you think HR will play in defining what the future of work looks like?

I think HR has a big part to play, particularly around the introduction of agile mindset and ways of working. It creates a more engaged and empowered workforce which offers competitive advantage for businesses because they learn and adapt faster to the changes and challenges they face.

I truly believe it is the best time to be in a people focused role, to help co-create business cultures where we can be our best versions and can grow.

Thanks Maja!

Click here to learn more about Agile People Slovenia and the great work they do.

If you're interested in being interviewed as part of the BPS Perspectives series, I'd love to hear from you. You can get in touch with me at leanne.kelly@bps-world.com.