We're constantly being reminded about skills shortages, the availability or unavailability of talent, cyber security, automation and a whole raft of threats to growth.
But while it might seem like there's no let-up for the C-Suite there are solutions available to reduce these stresses and enable opportunities.
Have a think about the cornerstones of your business: your people, your processes and your technology.
These three pillars underpin how your organisation operates. However, they're also likely to be the cause of your biggest headaches.
We've looked at these fundamentals from a recruitment perspective:
People
The HR Director isn't the only person lying awake at night thinking about skills shortages and competition in recruitment. From the CEO, to the CTO, everyone is invested in the attraction and retention of talent.
It's a problem that's not going away.
The Fourth Industrial Revolution is Here – Are You Ready?, is a report compiled by Deloitte Global after surveying 1,600 C-level executives across 19 countries, including 150 in the UK.
It found that only a quarter (26%) of global respondents felt they possessed the right workforce make-up and skills needed to be successful in future.
Elsewhere, the 2016 World Economic Forum report on The Future of Jobs stated that "by 2020, more than one-third of workers will need skills they don't now have" with over seven million of today's jobs predicted to disappear.
So how are you going to find these skills and future proof?
Identify the skills your business will need
What skills currently exist within your workforce? Are there any gaps or potential barriers to future growth? Cast your eye over the business and look to harness existing digital skills and hire employees with the same skills needed for the challenges ahead.
Upskill employees and embrace continual learning
The pace of change means you can't stand still. The same applies to your employees. Make sure you're providing an agile training platform and tailored assessment programmes to help them grow and increase their skillset.
Make flexibility the new norm
Don't think in hierarchies or 'positions', analyse capabilities instead. The modern workforce will need to be able to shift their skills. Focus your recruitment efforts on recognising an individual's ability to adapt rather than fixating on the stuff they know.
Thrive with technology
It's easy to get bogged down in admin processes and complex rules and platforms. Take some time out to create a technology structure and strategy that enables success and is capable of predicting future business needs. And don't just walk the walk when it comes to being digitally and tech minded. The way companies communicate internally and externally is changing so ensure greater collaboration and connectivity by investing in new tools to coordinate virtual teams.
Process
Just won a big project but can't get people in the door fast enough?
Or perhaps your company is bogged down by recruitment agency red-tape and inconsistencies?
Chances are you're not alone.
Finding the people you need in the most efficient and cost-effective manner isn't always easy.
Have a think about the following:
Are your recruitment partners aligned on expectations and delivery?
How can you remain compliant, especially if hiring overseas?
How long will it take you to hire and mobilise a team?
Will you get bang for your buck? What will the cost per hire be?
How does your business stack up against up the competition?
These are only some of the questions you should be asking yourself when examining current and future processes.
Technology
We all want to be seen to be at the forefront of innovation and the same logic can be applied to the way we hire.
However, it appears we're at a tipping point when it comes to our perception of technology and how to harness its power as a force for good.
PwC's 21st Annual Global CEO Survey revealed that 38% of CEOs are 'extremely concerned' about the pace of technological change.
On the flip side, KPMG's 2017 Outlook found that two-thirds of the 150 UK business leaders surveyed believed 'technology destruction is more of an opportunity than a threat.'
But what are these opportunities and how can you seize them?
When it comes to recruitment, technological advances have already brought about huge changes for clients and candidates.
An Applicant Tracking System (ATS) allows recruiters to spend less time on administration tasks while the advent of AI means sophisticated algorithms can be employed to eliminate bias and find the best candidates.
And that's just the tip of the iceberg.
A tech-savvy recruitment partner will be able to offer Business Intelligence-led insight into delivery, help you manage major spikes in project activity and properly screen any prospective hires.
If you'd like to chat about any of the points above then get in touch with me at tristan.chinn@bps-world.com.
Or if you're based in the US then please speak to my colleague David at david.welch@bps-world.com.
Related Posts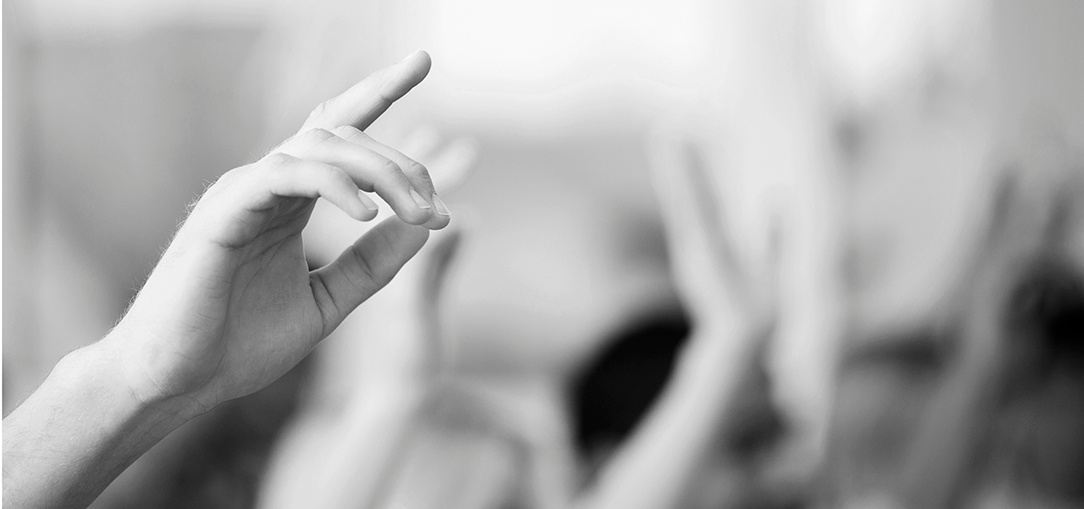 By Andy Hurley on January 28, 2015
Denial-of-service (DoS) or distributed denial-of-service (DDoS) attacks are ...