Energy / 5 of the UK's leading greentech companies (and the talent they're recruiting for)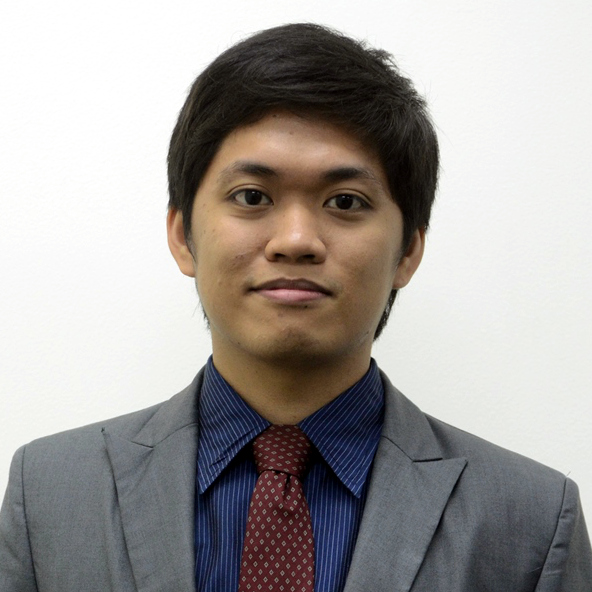 According to a report commissioned by the Lloyds Banking Group in July 2021, the UK's green economy was estimated to support between 200,000 to 400,000 jobs. The same report states that this can further grow to between 1.4 million and 2.5 million jobs by 2050.
Today, that trend seems to be reflected by the many growing companies that are leading the way to sustainability. The most innovative teams focused on renewable energy, decarbonisation, and sustainable industries are always searching for talented individuals with the skills and passion to take on this global challenge.
Let's take a look at how UK's top greentech companies are moving the industry forward, and the people they need to help them do it.
Britishvolt
As electric vehicles continue to gain adoption, the batteries storing the energy powering these vehicles have become the focus. Britishvolt

is "accelerating the transition to a zero-carbon future," by focusing on the manufacturing and innovation of battery cells for electric vehicles.

The company's work

is seen as vital to the future of the UK automotive industry, with the government already

investing 100 million pounds

into

development.




Established in 2019, the company has already secured a total of 1.7 billion pounds as of early 2022 according to Reuters. Construction of their first Gigaplant in Northumberland started in the summer of 2021, where they aim to "create some of the planet's most responsibly manufactured battery cells." Though still in its early stages, the battery manufacturing facility is expected to create over 3,000 jobs in the area by 2028.

Currently, Britishvolt is looking for engineers, project managers, and account managers to help their team achieve their ambitious goals.
Volta Trucks
Continuing the trend of EVs becoming more viable alternatives, Volta Trucks seeks to enhance cities through safer, more sustainable electric trucks. With a focus on revolutionising last-mile logistics, they're helping population centres reduce emissions and improve local air quality.




This Swedish-British company was founded in 2019 with registered offices in Stockholm and London. In March 2022, it announced a successful Series C funding round of €230m.

Volta Truck's vehicles are designed from the ground up for enhanced safety, offering better driver visibility and easier entry and exit. The Volta Zero is the company's first electric truck and the "world's first purpose-built full-electric 16-tonne commercial vehicle made for urban freight distribution." In September 2022, their production facility in Steyr, Austria, rolled out its first Volta Zero truck, the company's second-generation "Production Verification" prototype. Volta Trucks already has over 5,000 vehicles pre-ordered and is also offering a Trucks-as-a-Service solution.

To support these endeavours, Volta Trucks is actively hiring for positions in marketing, engineering, IT, logistics, and more in locations all over Europe.
Zenobe
The

global push for more clean energy will be stifled if we cannot store and use it properly

.

Zenobe's

approach to a sustainable future is to make sure we're making the most effective use of the resources we have at our disposal.




This London-based company started out in 2017 and helps operators electrify their fleets, develop battery storage systems for the electric grid, and provide portable power using refurbished batteries. This allows Zenobe to build a circular economy for batteries. They're able to store renewable energy and feed it into the grid and to electric vehicles. Then, at the end of the battery's lifecycle for those applications, they're repurposed to maximise their use.

In the years it's been in business, Zenobe has saved over 140,000 tonnes of CO2, developed 235MW in contracted storage, and supports over 500 vehicles in the UK, Australia, New Zealand, and Benelux. The company also won a British Renewable Energy Award for the Innovation category in June 2022.

Zenobe is growing its team and operational capability, with openings for engineering, technology, business development, sales, and marketing positions.
Carbon Clean
Industries all over the world are powered by burning fossil fuels. This releases carbon dioxide into the atmosphere which contributes to the greenhouse effect that heats

our planet.

Since 2009

, London-headquartered

Carbon Clean

has been working hard to develop carbon capture and storage solutions.




The company focuses on hard-to-abate industries such as cement, steel, refineries, biogas, and waste sectors where decarbonisation efforts come with many challenges. Carbon Clean provides "cost-effective carbon capture technology to industrial emitters," using modular carbon capture systems, licensing its technologies, providing engineering services, and developing industrial carbon solvents.

To date, Carbon Clean has captured close to 1.7 metric tonnes of CO2 in 49 facilities all over the world with no plans of slowing down. Recently, it also received a UK government innovation grant to fund its carbon capture technology test campaign.

Their team is constantly on the lookout for talent in engineering, technology, research & development, project delivery, sales, and corporate services.
Tokamak Energy
Nuclear fusion has long been thought of as the Holy Grail of clean energy. We're not quite there yet, but many teams around the world are gathering the best and brightest in their fields to make fusion a viable source of energy. One of them is Oxford-based Tokamak Energy

.




The company's namesake, a tokamak, is a device made to contain superheated plasma using a powerful magnetic field. It's considered to be the best candidate for attaining practical fusion. Tokamak Energy has made steady progress in the research and development of such devices since it was founded in 2009. Its ST25 experimental tokamak was successfully tested in 2012, proving the company's expertise. In early 2022, the ST40 spherical tokamak achieved a plasma temperature of 100m degrees Celsius, the threshold required for commercial fusion energy.

As you can expect from a company operating in the cutting-edge field of fusion research, Tokamak Energy is hungry for people who can excel in this challenging environment. From fusion scientists, magnet engineers, and physicists to business support professionals, the company offers a place where their skills and expertise can be put to good use.
Building

t

he

f

uture

r

equires

t

he

r

ight

p

eople
The greentech space is still ripe for innovation. These companies demonstrate that there's plenty of room for the industry to grow and contribute to a brighter future. What they need most right now is the talent to fuel that innovation – a difficult task given current skills shortages.
If you're facing challenges in attracting and recruiting the right talent, we can help. BPS has helped organisations around the world hire skilled professionals in highly specialised fields such as green energy, technology, and engineering.
Get in touch to learn how we can, as one of our partners put it, "make your recruitment problems go away."