Managing risk in the contingent workforce has become an increasingly complex ask. Global companies require an all-inclusive model capable of guarding against multiple threats.

In our previous blog, we covered these threats in more detail. As well as outlining the benefits of using contingent workers.

Now we're going to touch upon how companies can reduce risk and align themselves with a compliance-led agenda.
The background
Both contingent employers and employees have their own concerns around compliance and risk.
It's important to understand what these issues are: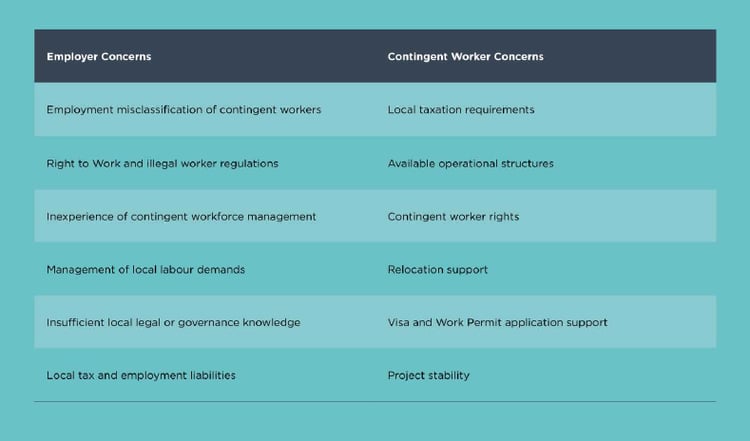 What makes up a compliant model?
Managing these concerns can be a juggling act. Multiple vendors will specialise in specific services designed to ensure compliance.
At BPS World, we've devised a World Solutions model that encompasses a whole suite of services.
It provides:
Compliant International Payroll & Accountancy Services
Visa Support Services
Enhanced Candidate Qualification (ECQ)
Independent Contractor Compliance Audit (ICCA)
Business Intelligence and reporting
Project Services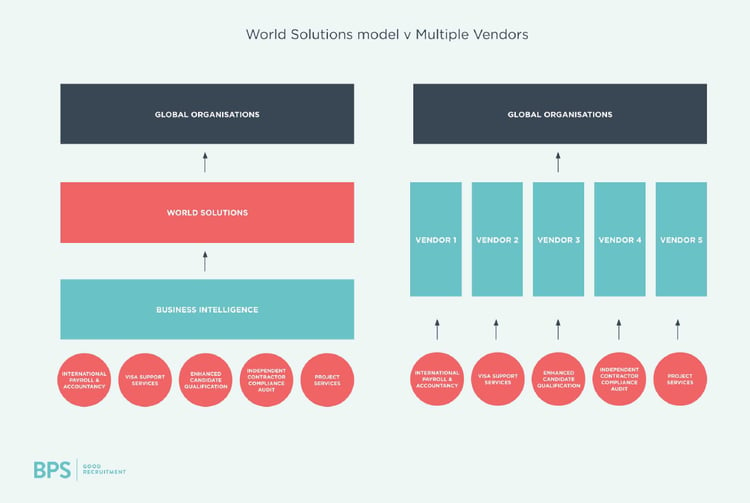 International Payroll & Accountancy Services
What is it?
An International Payroll and Accountancy Service provides compliant, in-country payroll solutions.
This includes:
Local, in-country compliant payroll solutions
Access to approved network of local accounting professionals for career contractors
Flexible solutions for workers at all levels
An adaptable solution for any size of payroll
Risk management and localised compliance support
Why's it needed?
First and foremost, both employers and employees need to ensure their global payroll services are compliant.
This service provides advice on local tax and employment regulations prior to placements and mitigates any regulatory and operational risks. Its quick set-up also allows greater flexibility for mobilising staff.
Conducting this process in-house can be inefficient and prove costly. Utilising a database of third-party suppliers ensures costs are kept highly competitive.
Independent Contractor Compliance Audit (ICCA)
What is it?
The Independent Contractor Compliance Audit (ICCA) is designed to give an in-depth view of the contingent workforce and health check internal processes. This report enables businesses to identify risk areas which require expert attention.
The ICCA:
Identifies existing inefficient and uncompliant on-boarding procedures
Offers proactive management to mitigate later disruption of project delivery
Provides a transparent and detailed understanding of where compliance risks exist
Demonstrates a "duty of care" to the contingent workforce to regulators
Enables better planning to reduce the risk of financial penalties due to uncompliant processes
Why's it needed?
Engaging contingent workers compliantly in multiple countries is challenging. Each location has its own nuances, customs, practices and legislative requirements.
To minimise confusion and terminology, it's important to understand an organisations' responsibilities on a global and local level.
This report enables businesses to implement risk management processes and safeguard operations across multiple regions.
Visa Support Services
What is it?
Visa Support Services provides guidance and support on the movement of contingent workers worldwide.
This includes:
Consultation on work permit requirements
Assistance from application specialists
Guidance on best practice to maximise success rate
Management of process for both applicant and client
Why's it needed?
Mobilising the deployment of contingent workers can often become a time-consuming and expensive burden if the correct administrative procedures are not in place.
To ensure compliance with Right to Work legislation in a time and cost-effective manner it's essential to have the benefit of local expertise. This will greatly increase the chances of visa and work permit applications being successful.
Enhanced Candidate Qualification (ECQ)
What is it?
An enhanced candidate vetting service that be used to gain a deeper understanding of candidates or assist with shortlisting. This check may also be a legal requirement depending on the sector you operate in.
This includes:
Global Candidate Qualification & Professional Membership Validation
Global Candidate Criminal Background checking
Global Candidate Identification Validation
Why's it needed?
Employing contingent workers without checking their qualifications creates financial and reputational risks, especially for companies where background checking is a mandatory requirement.
Businesses need to know that candidates are suitably qualified and can fulfil the technical requirements of the role.
ECQ performs deep-dive compliance checks, due diligence and reduces the time and cost of performing these checks internally.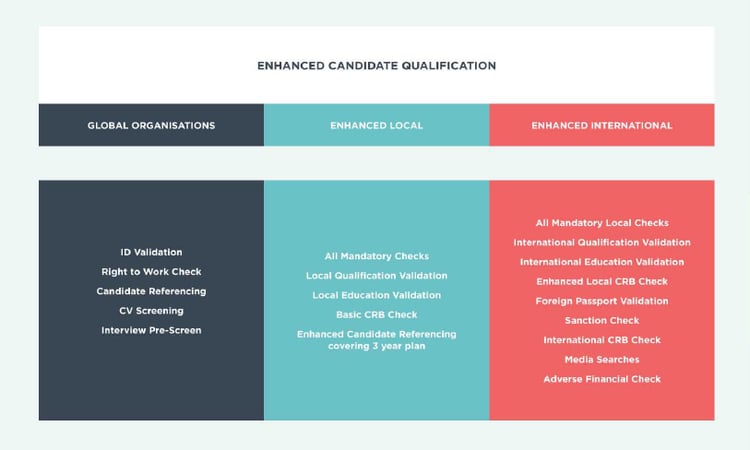 Business Intelligence and reporting
What is it?
Business Intelligence provides real-time reporting on current and historic contingent workers. It underpins the World Solutions model.
BI reporting provides:
A single access point for all contingent workforce data
Visibility of workforce costs
Recruitment cycle transparency
Insight into employee performance
Why's it needed?
A BI portal is an essential tool for companies who wish to gain a true understanding of their contingent workforce.
Businesses must have access to reliable data that allows them to: monitor how many contingent workers they're employing, where they're operating, assess recruitment key performance indicators, anticipate future requirements, manage payments and costs and accurately appraise performance.
Project Services
What is it?
A tailored solution for organisations that require project-based assistance, rather than a longer-term support structure.
This can involve:
Local payroll set-up and processing
Assistance with foreign workers' payroll set-up
Advice and support on local employment regulations
Talent pooling and salary benchmarking
In-country supplier engagement and management
Project workforce cost analysis
Why's it needed?
Businesses moving into new markets and/or transitioning contingent workers into unfamiliar territories are likely to require a degree of advice and support.
A bespoke project service provides a compliant and cost-effective solution geared towards individual business requirements.
In summary
The alternative is to in-house these services to HR or another department. However, they'll need to manage multiple vendors for different solutions, gather information personally and keep up-to-date with all local changes.

This is no easy feat. And that's why an increasing number of businesses are turning towards third-parties to help them navigate the ever-changing contingent workforce landscape.

Download our guide for more info.

And feel free to drop me a line at simon.conington@bps-world.com if any of these issues has struck a chord with you.
Related Posts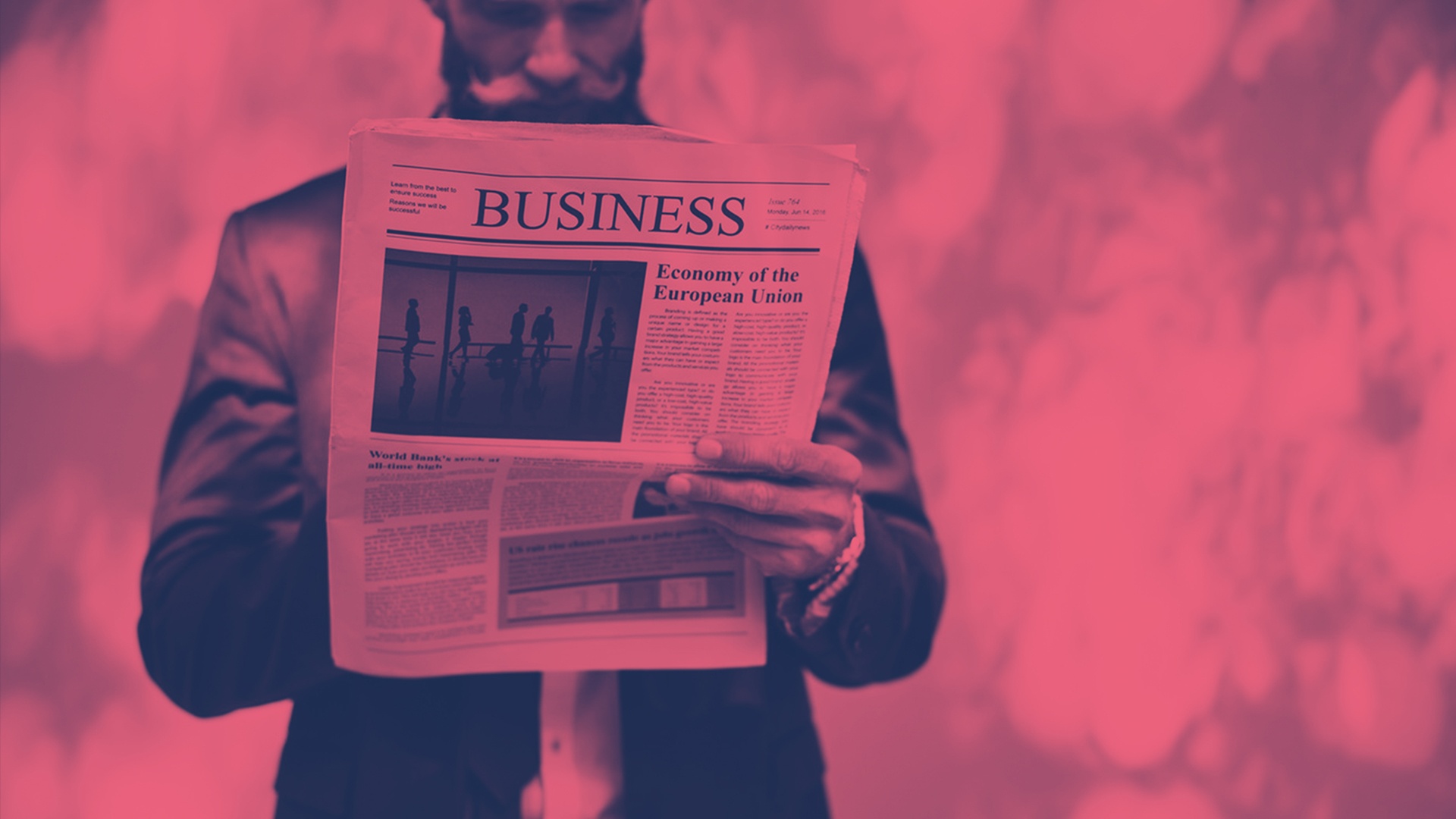 By William Geldart on April 11, 2018
The way we work and the way we think about work is changing. It's a continua...