Featured / Embracing risk: Refine your contingent workforce strategy to reap the rewards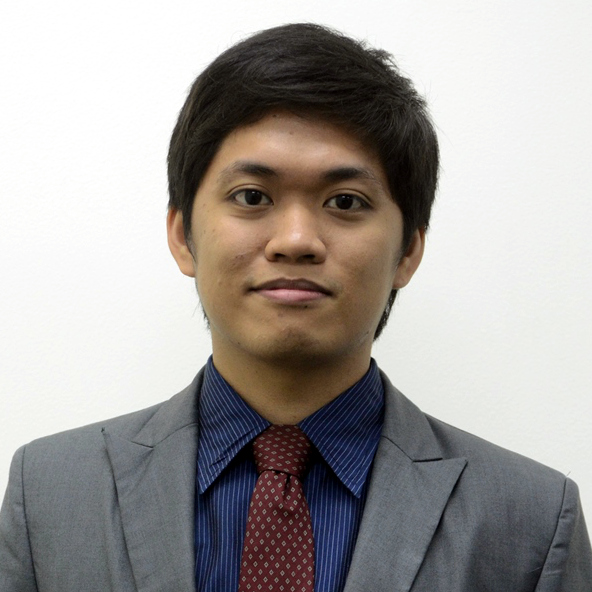 According to a 2022 report by MBO Partners, in the next five years, 77% of corporations expect their use of contingent labour to increase substantially. For firms where more than half of their employee mix is made up of contingent staff, 91% plan to engage even more contract workers over the same period.
Skilled independent labour can offer businesses flexibility and agility, but it also comes with potential risks. Let's go through what those risks might look like and what you can do to manage them.
Mitigate these risks to maximise results
Operational Risks
Issues can arise when businesses don't manage their contingent workforce efficiently. This is often caused by having multiple hiring managers involved in the recruitment process which results in less negotiating power, escalating costs, and less scalability. Businesses can even lose track of their actual contingent workforce size.
Financial Risks
Not having compliant processes exposes businesses to the threat of penalties and fines. And if the contingent staff is not managed well, you might end up overpaying for talent. If you don't stay on top of these financial risks, they can easily add up.
Information Risks
Customers expect companies – and their employees – to do the utmost in protecting confidential information. When the GDPR changes were implemented in Europe, they emphasised the importance of secure data management. A contingent workforce introduces another possible vector for security breaches, as well as intellectual and physical property theft if the right measures are not in place.
Legislative Risks
In the UK, changes to the IR35 legislation of off-payroll working has highlighted the importance of addressing "disguised employment" and legislative compliance. A 2022 UK Supreme Court ruling stipulated that part-year workers should receive the same holiday entitlement as full-time workers. These are just two examples of legislative risks that have the potential to leave your business vulnerable to legal consequences.
The Procurement-HR Relationship
Procurement is typically focused on cost while HR looks for opportunities to attract and retain talent. Both teams are usually involved in managing a company's contingent workforce to deliver the right results. However, problems can surface if they're not aligned in their strategic objectives. This can result in miscommunication, conflicting priorities, and suboptimal decision-making.
Global solutions for a global workforce
To manage the risks associated with hiring contingent labour, businesses can adopt the following strategies. These streamline processes, ensure compliance, and provide valuable insights.
International Payroll & Accountancy Services
If you work with teams from different countries, you can simplify payroll through International Payroll & Accountancy Services. Businesses can get access to an in-country accounting network, flexible solutions for local tax compliance, and payment management for workers at all levels.
This mitigates operational risks by providing local tax advice and enables greater flexibility to engage talent from around the world.
Visa Support Services
In cases where you need to mobilise contingent workers to different countries, making sure they're legally allowed to work in the region is vital. Visa Support Services help with fulfilling work permit requirements and managing the process for both the business and the staff.
Businesses can reduce the time and cost of the process while increasing the chance of visa and work permit approvals at the same time.
Enhanced Candidate Qualification
Implementing an Enhanced Candidate Qualification process helps avoid the pitfalls of having a bad hire (contingent worker or otherwise). It includes global qualification and professional membership validation, criminal background checks, and identification validation. In certain sectors, these checks may even be legally required.
When hiring, vetting candidates is essential to minimise financial or reputational risks.
Independent Contractor Compliance Audit
It can be difficult to stay on top of requirements when working with a large contingent workforce. An independent Contractor Compliance Audit can uncover non-compliant onboarding methods, proactively address potential issues, and provide a clear picture of compliance risks while showcasing a commitment to regulatory "duty of care."
If you engage workers in multiple countries, this can be effective in protecting business operations on a global scale.
Business Intelligence and Reporting
Up-to-date information about your contingent workforce is crucial for effective management. Through effective Business Intelligence and Reporting, companies can have access to workforce data, more visibility into the actual cost of contingent staff, better recruitment transparency, and improved insight into employee performance.
This allows business leaders to make informed decisions on the most effective way to utilise a flexible team.
Project Services
Since contingent workers are often engaged in a project-based environment, businesses need a different support structure to manage them. This can include local payroll setup and processing, local employment regulation guidance, talent pooling, salary benchmarking, in-country supplier management, and project workforce cost analysis.
A business transitioning towards using more contingent workers or launching operations in unfamiliar territory can lean on Project Services tailored to their needs.
Don't let potential risks stop you from taking action
Risks are inevitable but the advantages of a flexible team outweigh the potential issues. Download our guide on How to Manage Risk In Your Contingent Workforce to discover how you can streamline the strategies that will keep these threats at bay.