Strategy / Perspectives: Bradley Honnor, Founder of Matchfit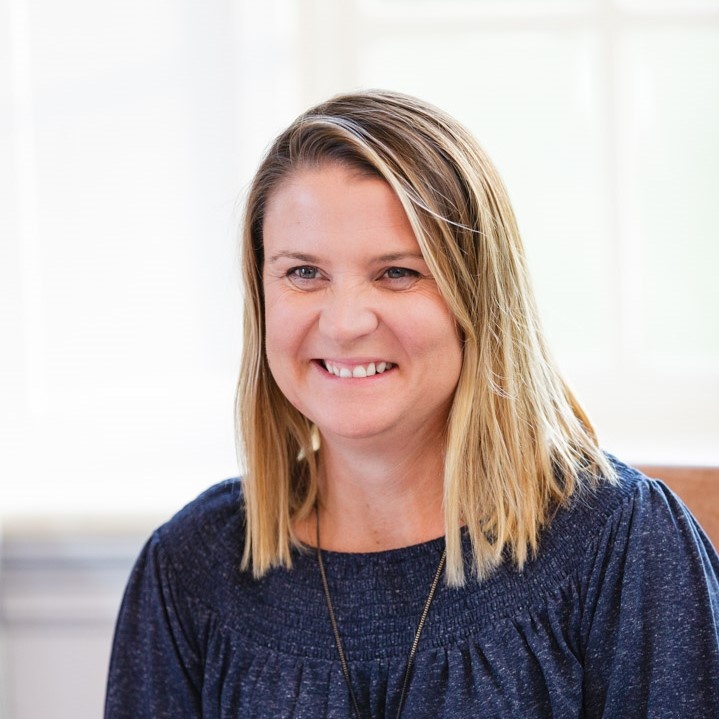 In this edition of Perspectives, we spent time with Bradley Honnor, Founder of MatchFit. Bradley is passionate about creating high-performing cultures in organisations using phenomenological methods.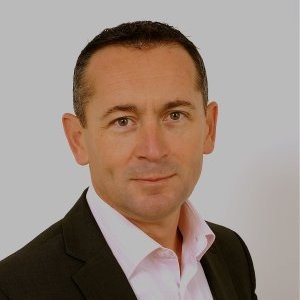 Can you give me a brief overview of MatchFit and how it all began?
The formation of MatchFit was a demand led decision back in 2018. Eight years earlier, I started a company called Global Eloquence. Employee wellbeing was at the core of what we did. We delivered wellbeing conferences with guest speakers that covered all aspects of health in terms of what you need to be at your peak performance - we called this MatchFit. They were so popular and people were getting so much from them that it made me start thinking more about how our performance improves when we feel good. As a result, I started to create products from the Global Eloquence Wellbeing Conferences and developed the MatchFit brand. This is when the business really took off.
In a nutshell, MatchFit specialises in creating sustainable high-performance cultures within organisations. Our consultants are all trained psychologists, psychotherapists, occupational therapists, and coaches who deliver unique and bespoke interventions, analysis, consulting, and coaching. MatchFit's interventions are centred upon the trademarked 'CLIMB' programme.
The 'CLIMB' programme sounds interesting. What does it entail?
The CLIMB programme was born out of the notion that to truly impact behavioural change, one-off training sessions are not sufficient. In fact, they can be a waste of time and money. Instead, an individual or team needs to progress through a series of intervention modules that have been tailored to their specific needs. While it takes time to uncover the root causes of performance issues and adjust a standard module accordingly, this is the only way to deliver sustainable high-performing cultures.
The CLIMB programme comprises five essential components aimed at achieving performance intelligence: Commitment, Leadership, Intensity, Motivation and Belief. By attending the programme, leaders and managers are better equipped to create an environment where everyone is confident of speaking up in an atmosphere of trust and transparency, underpinned by an energy for success. Achieving this means that productivity, morale, and retention are each impacted positively.
You mentioned that MatchFit consultants all have a background in psychology. Can you tell me more about that and how you became so passionate about high performance cultures in organisations?
My background is in psychotherapy with my formal qualifications being in Phenomenological and Existential Psychotherapy. Believe it or not, psychotherapy and business or employee performance go hand-in-hand!
Psychotherapy, as well as business development and delivering to a customer's needs, are all about listening. When you train as a psychotherapist you really learn about listening and understand that we are not listening particularly well most of the time. There are a lot of complex reasons why (most) people don't listen well. I always say that the main reason people pay a therapist is because people aren't listening to them, so they are paying someone money to listen to them properly. For me, those techniques have been an important aspect and contributor to any success that I have achieved. It's not just what people say, it's what they don't say and being able to read between the lines without making assumptions.
It has really helped me in terms of sales and how I position something to a potential customer. It enables me to help other people using powerful techniques. I quickly recognised the benefits of this rare skill, especially with regards to business and consulting. I don't mean to say that all businesses require therapy. But through my own psychotherapy training I could see the alignment between understanding behaviours and knowledge and the world of business.
An example is the way that teams operate and their dynamics, coupled with the way that leaders communicate and treat others. Being able to understand the psychology behind empire building and office politics helps me to breakdown those behaviours and design solutions to create higher performing organisations.
The phenomenological approach is really the holy grail for me. There are a lot of different approaches to psychotherapy and therapy in general. But the phenomenological approach is about everyone being a phenomenon. We are completely unique as human beings, and no one experiences or interprets the world in the same way. We could be in the same room and no two people experience it in the same way. Using that approach, why would we have a one-size-fits-all learning solution? Why would we have a culture that we expect everyone to be comfortable with and fit into? The phenomenological approach is about working at the level of the individual and understanding what their experiences are.
It is very personal and dives into understanding unique individual requirements. Ultimately, it requires an understanding of how to align these requirements across different business functions and groups of individuals, each with their own agendas. Psychotherapy provides an excellent foundation to navigate these complicated dynamics, especially as its customer led.
When working phenomenologically, I don't assume that you have a problem that you want to talk about in therapy. You might just want to discuss about what it is like to be you in the world. When speaking to customers, we have a framework of various products, but the customer could go in any direction at any time. We could start off going in one direction but as the business evolves, the priorities change.
Using the phenomenological approach, we can change with the customer. It's a self-directed approach, facilitated by MatchFit, but it's not 'done' to you. We find people engage more because it's a pull rather push methodology. I have found that this method has been extremely effective when engaging with businesses and people.
Psychotherapy is all about development and so is what I do now. Both psychotherapy and development are nebulous. In the phenomenological world, people don't score their psychotherapist, so my training taught me how to measure the unmeasurable. I use these techniques to measure development. It's all about being able to identify patterns in behaviour and is a real game-changer.
Finally, in psychotherapy you are trained to manage your own emotional state effectively. You are also trained to work with some difficult and complex people without judgment. This allows you to navigate through their concerns and needs. Over the years I have worked with people serving life for murder in Wormwood Scrubs through to the Boards at global financial institutions. It would be easy to make assumptions and judgements of people based on their current situation, whereas my training enables me to work in a non-judgemental way with each person treated based on their individual circumstances.
What's your key to success?
Working in true partnership rather than in a client and supplier relationship. True partnership for me is based on trust and collaboration. It's walking the fine line between working for the customer and working as a supplier. Collaboration is about utilising the customer's current expertise and enhancing them.
And do you build that trust and collaboration through your phenomenological approach?
Yes, absolutely. Listening to people and treating them as individuals is quite rare. I think that is a major reason why the MatchFit business has been so successful. We have received a lot of great feedback about people feeling listened to.
My ultimate goal is that the customer becomes independent, sustaining this new high-performance culture by their own volition, which again is exactly like therapy. There's a saying in psychotherapy: 'trust the process'. I think this is an inherent concept in business too. My goal for the customer to achieve independence is akin to being made redundant. People tend to be afraid of this approach as their revenue will disappear. However, if you treat people in this way, you gain their trust and grow the business through customer recommendations and referrals. The customer relationship goes beyond revenue.
Can you talk us through an example of when you have worked in partnership with a customer and how you have made this happen?
The best example is our current project with the Ministry of Justice (MOJ). Challenging working environments, poor job satisfaction, high attrition and low morale was causing an increasing number of staffing issues, including grievances and days lost through sickness/absence. Not only were stress levels rising and morale falling, but the financial impact was substantial.
From April 2017 to March 2020, employment litigation and grievance cases supported by the central MOJ HR function had increased by 38% and 18% respectively. Moreover, the average working day lost per full time employee had risen by 13%. Significant numbers in the context of 82,000 MOJ employees.
The MOJ's central HR function had been supporting managers to handle HR issues. While this approach meant that the handling of such issues was conducted in a compliant manner, embedding a sustainable culture change with all the people benefits that would bring was not possible. People issues continued to be a challenge throughout the MOJ – something that became clear following research, data analysis and stakeholder feedback.
A solution was needed that would shift cultures, by improving the capability and confidence of leaders and managers to run their business units. In doing so, wholescale, long-term sustainable performance could be attained.
Realising this ambitious goal would need a new approach. Therefore, the 'HR Technical Consultancy Service' (HRTC) was created in January 2020 to deliver a more rounded service that combined existing technical HR support with highly targeted phenomenological interventions.
We designed a solution that would shift the cultures by improving the capability and confidence of leaders and managers. This solution enabled long-term sustainable performance of employees, teams and organisations.
The CLIMB programme is delivered as part of the HRTC framework, which comprises two intertwined focus areas:
Culture – detailed client intelligence, gathered through HR case audits, feedback from senior leaders and all-staff surveys, forms a clear picture of an organisation's key pain points. This intelligence forms the basis of discussions. Senior leaders are challenged about responsibilities, deliverables, and team and individual collaborations. Finally, a comprehensive report draws out all findings, clarifies the scope of the challenge ahead and lays the groundwork for the interventions to come.
Intervention – both HR technical and phenomenological interventions are tailored to precisely address the organisational needs unearthed during the Culture stage. Interventions focus on the technical capability and confidence of managers to handle HR cases and on 'Leading Self' and 'Leading Others' to drive performance culture and behaviours to support people and teams at all levels.
The process involves a critical three-way collaborative process between the central MOJ HR function, MatchFit and internal customers. There is no delivery to customers, there is collaboration with them as a full team members. By the time customers have been through the far-reaching 'Culture' stage, they are fully immersed in the process and bought into the interventions that have been designed specifically for them.
Dedicated support creates a professional HR framework, robust practices and processes at customer sites, which increases management confidence and capability to handling HR cases from the start of the HRTC delivery process. The CLIMB programme, underpinned by performance psychology, builds on the professional HR framework by delivering tailored phenomenological interventions that facilitate a high-performing culture. All customer teams on the CLIMB programme are developed via both one-to-one and group sessions, which has been a significant driver in the programme's success.
Meanwhile, professional HR support minimises technical and legal errors when handling staffing issues and combines with the phenomenological interventions to create positive mindsets for all staff. This results in higher-performing organisations with reduced sickness/absence, grievances and other HR challenges.
And what have the results been?
In total, 26 Management and Leadership teams and 290 individuals across 14 MOJ customer sites have either been through the whole process or are part-way through. With improvements in managers' capability to handle cases and a more positive culture leading to fewer issues, the HTRC (with MatchFit/CLIMB's significant involvement) is having a dramatic effect on staffing issues:
a 33% fall in the average time to handle attendance management cases.
a 20% fall in the average working days lost to sickness/absence.
a 17% fall in the cost of sickness-related absence
What is your proudest achievement?
That is a tough one! Professionally, it's having our achievements recognised publicly through being shortlisted for seven awards in one year! We've been recognised by Personnel Today, the Learning Excellence Awards and the CIPD People Management Awards in 2021. We were also a shortlisted finalist for the Personnel Today Awards for 'L&D Supplier of the Year' and 'Excellence in Public Service HR Award'. The CIPD People Management Awards shortlisted us in the 'Best HR/L&D Consultancy' category.
On a personal note, when I was very young, about 15-16-years-old, I was insecure, I felt inferior to anyone vaguely academic and lacked confidence because I was dyslexic. I had a horrible time at school. What I am most proud of is changing my mindset. I've turned that around completely. Now I am always confident in all situations, not in an arrogant way but because I made that happen deliberately. I think that's what got me into psychology originally, to understand that you can change the way that you think and feel and build new connections in your brain. Out of everything I have achieved, I am most proud of that as my life could have turned out completely differently.
Was your dyslexia diagnosed at school?
No, it was diagnosed because I did a 10-week counselling course and realised straight away that I wanted to go down the psychotherapy route. The psychotherapy course required 2 A-Levels, including English. It was during my English A-Level at age 22 that my teacher realised that I was dyslexic. So, I had private lessons and managed to get English Language and Literature A-Levels! To find myself on a Master's programme years later was incredible!
What's the best thing about your role?
I am very clear on this. There are 3 things for me:
1. I can make a difference. This is important to me.
2. I can develop people. I am a real advocate of development, both personally and for other people.
3. I am doing what I love doing. I don't ever feel like I'm at work. I have the odd 'off' day, but I don't have any issues with motivation.
And finally, what's next for you and the team at MatchFit?
We are developing something called MatchFit Online. I struck a deal with a global bank, and they are funding the project. We currently have 20 developers creating MatchFit Online, with the launch being at the end of March 2022. It will enable a whole organisation to have their capabilities scored and measured and steer their employees towards relevant content. Employees will also be able to request face-to-face training and development. It will enable an organisation to better understand their employee and team capabilities and capability gaps.
Tell me a little bit more about the scale of MatchFit Online.
It's being built from scratch on Microsoft Azure so there aren't really any limits to number of users. It could be rolled out across organisations with hundred of thousands of employees. We have not sold it into any other clients yet because it isn't finished but we have a lot of interest. The content is MatchFit's but there will be lots of links to articles and videos. The framework can be white labelled for any customer to meet any criteria on any development agenda, from leadership to neuroscience. It's going to be an amazing tool.
Thanks, Bradley!

Click here to learn more about MatchFit and the great work they do.

If you're interested in being interviewed as part of the BPS Perspectives series, we'd love to hear from you. Get in touch with us at rachael.allen@bps-world.com.