You know that feeling you get when you read something so plausible and obvious that it makes you question why so little has been done to implement a solution?
That's how I felt when I came across a piece entitled 'The Soporific Job Posting', by Peter Weddle.
Now, moaning about the (generally speaking) poor quality of job postings is nothing new.
Job postings are still (in the main) formulaic pieces of writing with little thought. They represent the status quo that the majority still do not wish to deviate from. Even though they almost all have little impact on the hiring process and recruitment outcomes.
''The Soporific Job Posting' provides the devil behind the detail.
For example, it cites Appcast's 2022 Recruitment Marketing Report. The findings have been taken from 136M clicks on job ads from over 3,100 employers between January and May 2022.
And they produced this sobering conclusion: "While rates are up, a 3.95% apply rate means that ~96% of the candidates who click on your job ads still aren't submitting an application."
While Food (8.09% apply rate), gig work (7.30%) and manufacturing roles (6.91%) command relatively high apply rates there are notable other segments that are left in the shade.
Education (4.17%), healthcare (3.53%) and warehousing and logistics (3.16%) languish at the bottom of AppCast's league table, in what is a paltry picture overall.
Disclaimer - To clarify, I'm referring to job postings/job adverts (the ones you might apply to via LinkedIn or a job board) – not longer-form job descriptions or job specifications. Mitch Sullivan does a great job of outlining the differences here.
A typical job posting
Now, the 'we've always done it this way' mentality is not restricted to the recruitment industry. And I'm not here to don my employer brand hat and die on any kind of recruitment marketing hill.
This is more of an open call for examples rather than being purely instructive to the reader.
That said, I will dive into some of the specifics.
Let's take a 'typical' job posting as an example. As Weddle puts it: "the typical job ad is long on information – it details the responsibilities and requirements of the opening and the location of the work and the benefits the employer is offering – and is short, very short on excitement."
Usually, you'll find a variation on the following theme and structure:
Intro: In a lot of cases, this will be an introduction to the company, not the role, or why someone should apply.
Role & Responsibilities: Can vary between being an A4-sized list detailing the minutiae of the role to three or four vague bullet points. Wild inconsistencies reign.
Experience and skills: Often the experience and skills section is pitched at ready-made talent with little scope for how someone might grow into the role or develop the skills required.
Benefits (and why you should apply): For some reason this bit is left until last. By which point you may have already gotten bored or qualified yourself out of the process.
I'm generalising but this type of structure still pervades careers sites and job boards. And quite frankly, something must give.
Weddle says: "From the candidate's perspective, the ads are soporific. They're about as exciting as a brick."
Moving the needle on job postings
Exceptions to the rule do exist. However, in most cases, we're still in the 'playing around' phase.
Yep, guilty. I've done this too. 'Roles and responsibilities' becomes 'exciting work you'll do'. Meanwhile, 'experience and skills' becomes 'what we ideally need from you' and so on.
Some job postings have evolved to speak in the second person and use tons of 'you will' phrases. But it still feels like we're only dipping our toes in the water.
One final point from Weddle on the crux of the matter:
"What excites candidates are the answers to five questions that are all about detailing what's in it for them. Information is important, of course, but supplementing it with those motivators transforms a posting from sleep inducing to action igniting."
He goes on to outline the five key questions and what should be addressed:

• What they will get to do – what's special or important about the work;
• What they will get to learn – what kinds of growth opportunities will they have;
• What they will get to accomplish – how will they be positioned to excel at their work;
• With whom they will get to work – who will be their peers and what are their capabilities.
• How they will be recognised and rewarded – what accolades will they earn by excelling at this job.
Should be easy to answer, right?
And now for something completely different
While attempting to do mix things up, what might a completely different job posting look like? And would this example be likely to gain greater engagement and better conversion rates?
You can be the judge of that. I've put together a post for a fictional role in my marketing team.
Industry Content Writer
£35,000 + benefits
Maidenhead, Berkshire
Our CEO would want us to signpost that we're a recruitment company so we'll get that bit out of the way first. We 'do recruitment' but this role is pure marketing and community building around the key industry segments we operate in – engineering, technology and professional services.
Within those you'll find a ton of inspiration and subject matter. From writing about the tech and infrastructure that will enable renewable energy, to working with the team to storyboard and animate the process of building a data centre. Our job is to "provide the people who will design and build tomorrow's world" and your role will involve bringing this to life.
While the power of storytelling will be your secret weapon, this doesn't have to be restricted to the written word. You'll have the opportunity to grow your role and explore new ways to engage our audience of candidates, partners and hiring managers. Want to start a podcast? The job description can evolve as you do.
We mentioned 'working with the team'. The marketing team currently comprises 5 colleagues with a mix of design and digital marketing skillsets. You'll report into the Brand & Labs Lead who works across streams including employer brand so you'll have the opportunity to be exposed to that area too.
In terms of logistics, we're based in the market town of Maidenhead, which has excellent local bus/train connections (the newly-opened Elizabeth Line stops here) and we have parking on-site. We operate a hybrid working pattern which means you'll be expected to be in the office for two days a week. We usually all come in Tuesdays and Thursdays to collaborate away from Microsoft Teams but there's flexibility.
Ultimately, the ability to write great copy is essential. However, the passion and aptitude to go deep on industry topics, uncover useful watering holes and see how they connect back to what we're trying to achieve is the bullseye. i.e - increased engagement is one broad metric and there's a quarterly commission scheme for hitting your objectives.
You'll ideally have worked for 2+ years in a media, freelance/agency copywriting role and understand what makes for great content. Anything to do with systems and platforms we can teach!
If this sounds interesting then connect with me on LinkedIn, hit apply or drop me an email at william.geldart@bps-world.com. If you have an up-to-date CV that would be useful but not essential for an introductory conversation.
I'll be in touch within 48hrs but just in case something does slip, please feel free to nudge me.
I get it. I'm still dealing in the subjective without any data to validate whether this approach is more successful than the conventional wisdom most of us currently follow.
And there's a ton of nuance to throw in around tone, positioning, optimising for SEO/scraping, which benefits to add etc.
But as mentioned before, surely we can do better than being ignored by 96% of potential applicants?
Seen a great job posting lately? Hit me up on LinkedIn and share the good news.
Related Posts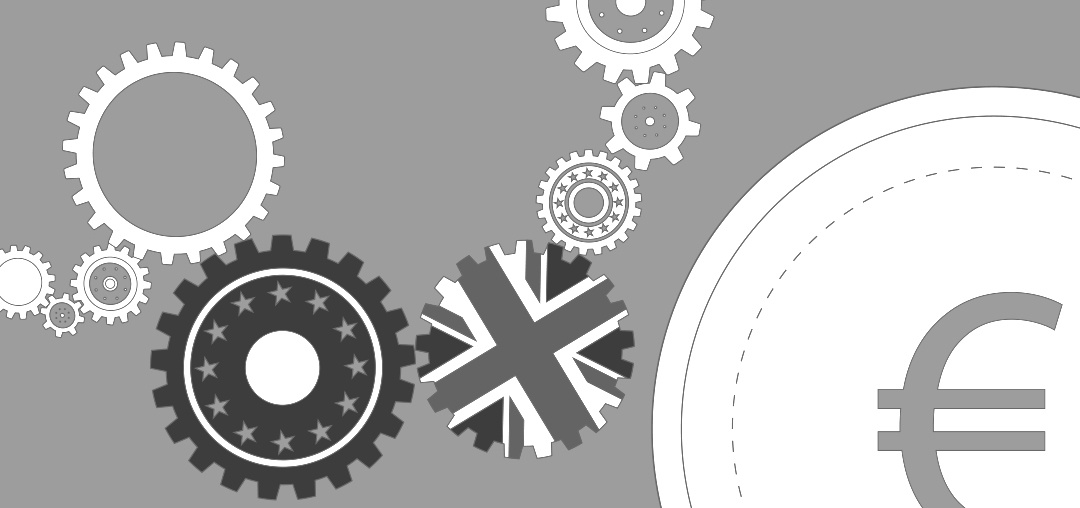 By James Potter on January 24, 2017
In this edition we will focus on actual talent – are Britain still leaders i...