Featured / Compliance Labs: Reduce risks that limit growth by embracing due diligence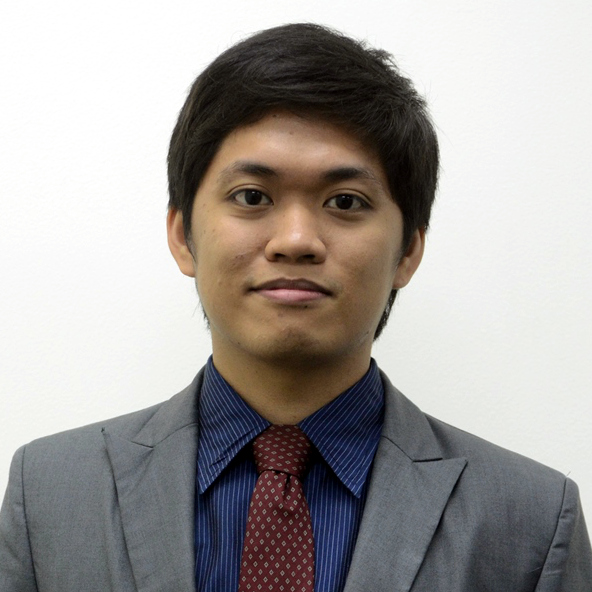 In the pursuit of growth, ambitious companies venture into new markets, eager to capitalise on the opportunity to expand their footprint. But when laying the groundwork in unfamiliar territory, one area that is often overlooked is the regulatory environment.
Each region has its own set of laws, regulations, policies, and standards that every business is required to navigate. If you're not careful, your business can be hit with fines, legal disputes, and damage to its reputation that can derail your plans for further expansion.
Finding a way through this maze of complicated requirements is the critical role of compliance management.
This is part four of the BPS Labs series. Check out the rest here:
2. Attraction
3. Resourcing

4. Compliance (you're here)

5. Strategy
Untangling a web of compliance across multiple regions
For over 20 years, BPS World has been delivering recruitment solutions across the engineering, construction, and technology landscape. One of our partners was a global leader in the design, engineering, and construction of high-tech facilities.
Over the years, our partnership has helped to support the company's growth. Their success resulted in plans for an IPO and they wanted to ensure that the company was ready for increased investor scrutiny. However, as an organisation heavily reliant on contract labour, compliance became a key focus.
The Lab: Peeling back the layers of risk surrounding a contractor workforce
Ensuring complete workforce compliance was a necessary step to reduce risk and build trust with potential investors. To identify these risks, the company consulted BPS World to review its contractor population.
The company had over 300 contract employees across nine countries. As the business expanded, it struggled to keep track of these personnel's compliance and contractual documents.
There was also a lack of defined processes which made managing each contractor more complicated. For example, some contractors were engaged directly by the company while others were engaged through third-party suppliers. On top of complying with the regulations of the different countries they were operating in, the company also had to keep up with the varying agreements signed with each contractor.
With its sights set on an IPO, the company was committed to addressing its contractor compliance and management.
Taking a deep dive to deliver a long-term solution
When it comes to compliance, a meticulous evaluation of all applicable regulations and policies is necessary to meet requirements. In this company's case, each one of its contractors had to be assessed for compliance risks in their respective countries.
To accomplish this, BPS World delivered a 3-phase audit process for all non-employed personnel:
Phase 1: Compliance audit
We conducted a thorough evaluation of policies and procedures to benchmark compliance:
Reviewed the contractual chain, including contracts between the company and contractors and those involving third-party agencies.
Assessed contractor documents related to proof of identification, right to work in the contractor's specific region, taxation, insurance, and other requirements.
Revisited terms of business related to third-party agencies as well as invoicing and payment processes to identify redundancies and areas for improvement.
Phase 2: Corrective actions
To address the risks identified through the compliance audit, we implemented the following corrective actions:
Gathered compliance documents for all workers.
Defined correct working practices and application of VAT in the construction arena. This included reviews of legislative changes around Immoveable property.
Created new contracts for each non-employed worker with enhanced version management and implementation of a process for contractual changes.
Improved the invoicing process, including consolidated invoicing for all non-employed personnel, saving the Finance department valuable time.
Set up a PSL supply chain of agencies on consistent terms of business.
Implemented an online timesheet process to support fast approvals and cost allocation practices.
Phase 3: Ongoing management and reporting
Finally, we developed new processes to ensure the compliance of contract employees moving forward:
Set-up of a compliance reporting dashboard.
Defined process for rapid engagement and deployment of new personnel.
Fully automated invoice and payment processes.
From regulatory roadblocks to remarkable results
Through the comprehensive compliance audit, the company now had complete visibility of its contract workforce.
BPS World provided a detailed country-by-country report, along with the required corrective actions for each member of the contract personnel. The company also transitioned to a Managed Service Provision for engaging contractors.
Instead of directly managing hundreds of contract workers and dozens of third-party suppliers, BPS World was assigned to handle all aspects, including compliance to meet legal requirements. With updated agreements in place, it standardised the process of engaging contract personnel in any region.
Not only did this reduce the risk of non-compliance, but it also streamlined the management of contractors and suppliers. This led to a reduction in time-to-hire from 35 days to 18 days and significant cost savings of more than £800,000 over three years.
Armed with proactive measures to monitor and address global compliance, the company was ready to take its operations to the next level.
***
By integrating compliance into your business framework, you can protect your organisation from potential setbacks while pursuing greater opportunities. In the final instalment of our BPS Labs series, we'll synthesise the key elements of Attraction, Resourcing, and Compliance into a comprehensive Strategy for success.