Featured / Strategy Labs: Create a blueprint to deliver your ideal recruitment outcomes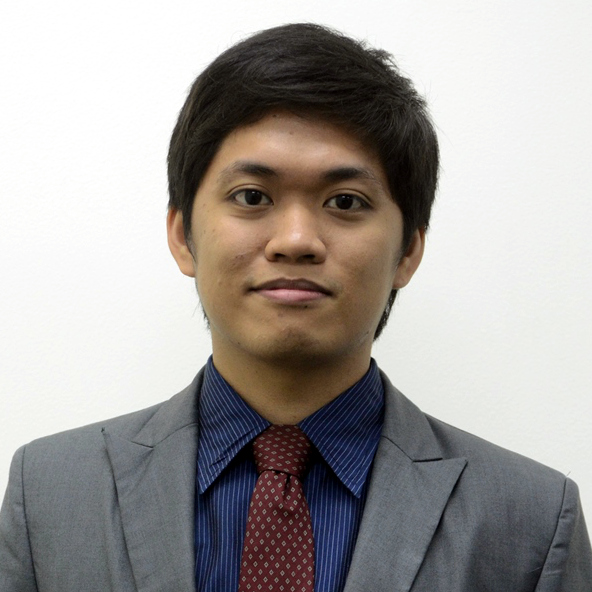 In today's competitive talent landscape, approaching recruitment without a plan is a recipe for failure.
On the other hand, operating with a framework that helps teams identify key problems, understand their competition, and develop a roadmap for placing the ideal candidates in the right roles can pave the way to success.
Companies that attract, recruit, and retain top talent fully committed to achieving their team's mission demonstrate the power of a well-executed recruitment strategy.
This is part five of the BPS Labs series. Check out the rest here:
2. Attraction
3. Resourcing

4. Compliance

5. Strategy (you're here)
Mapping out a way to accelerate growth
In early 2021, BPS World was partnered with a health and safety training provider to grow its leadership team. As our work progressed, we learned more about the company and their mission.
They were part of a group of companies that specialised in education and training, dedicated to making a positive impact in the communities they served. These included Alternative Provision Education for students who did not fit in mainstream education, Careers Guidance to support young people to make decisions about their future, and Workforce Development for learners seeking opportunities in specialist sectors.
The group had ambitious plans for growth: to open one school per year over the next three years. But to achieve this, they needed to evolve the way they recruited talent throughout their entire organisation.
That's why we proposed holding a Lab where we could collaborate and develop a strategy that will bring them closer to their goals.
The Lab: Rebuilding a foundation that accelerates progress
We met with the Group CEO, Managing Director of the Workforce Development division, and CEO of the Education division. They were joined by our CEO, Head of Creative, Brand Lead, and Account Director.
Throughout the Lab, the attendees fully contributed to a free-flowing and energetic discussion. It was evident that the group's senior management was aligned on its goals.
However, they were not quite sure about the challenges they might encounter along the way. They wanted a fresh perspective to identify these challenges and develop solutions to meet their key objectives.
As the Group CEO put it: "Capability gaps exist between digital and process. The market is changing and there's lots of opportunity but we're not set-up for success."
At the time, the group did not have a dedicated recruitment team. They had brought in an HR specialist into the group function but that alone was not enough to keep up with their hiring targets. The individual divisions also did not have the mature recruitment processes necessary to attract the quality and volume of talent they needed.
Ultimately, the group's goal was to develop a high performing culture that is agile and adaptive. While the ideal candidates they had in mind were freethinkers who weren't afraid to challenge the status quo, they also had to operate within the boundaries of the education sector's non-negotiable regulatory requirements.
Missing pieces deliver more than the sum of its parts
Whether it was in the education, careers guidance, or workforce development division, the group was unified under a clear purpose – changing lives through the power of education and training.
To hire the people who could help further this cause, they had to accomplish the following:
Craft a unique message for each division that is still predominantly aligned with the group's purpose.
Attract the people with the right skills, qualifications, and passion that could bring fresh wisdom and thinking to the group.
Implement an efficient recruitment process that enables faster hiring decisions to avoid losing out on in-demand talent.
With that in mind, we proposed a course of action that would help the group achieve their desired outcomes:
Conduct a mini workshop for each division to dig deeper into their individual cultures and identities that tie into the group's overarching message.
Develop a candidate attraction campaign targeted to the group's ideal candidate profile, especially for their education division.
Deploy dedicated recruitment resources and mature processes to bolster the group's hiring capabilities across all divisions.
Introduce updated recruitment technologies such as an Applicant Tracking System to streamline the hiring process.
These would allow the group to quickly take advantage of recruitment best practices to hire the right people in a competitive talent market and fuel growth.
"Changing lives through the power of education and training"
Through the Lab, the group was able to gain a more holistic view of the people challenges they were facing. With the insights gained from the session, they decided to engage BPS World to deliver a recruitment strategy for each of its divisions.
Utilising mature recruitment processes and resources, the Workforce Development division hired specialised professionals for several hard-to-fill roles, improve employee retention, and developed key industry partnerships.
The Careers Guidance division increased its team by 42%, including senior-level hires. This helped the team win contracts with several new schools and academies.
As the main growth engine of the group, the Education division focused on the goal of opening several new schools across the country. To do this, we developed a candidate attraction campaign that encapsulated the voice of a student.
We developed a story that revolved around the message "I need you", which we narrated as a heartfelt letter addressed to potential candidates. It resonated with the Education team, leading to its adoption in all the candidate marketing efforts.
The message proved to be effective with their ideal candidates as well. Combined with improved recruitment processes and systems, it resulted in growth beyond the initial targets. From the original three schools, the group was on track to open 10 new schools within their three-year timeline.
Impressed with the results, here's what the Group CEO had to say:
"Since the very beginning of our partnership, BPS has demonstrated a consultative approach that stands them apart from other recruitment organisations. The team has taken the time to fully understand the Group and its individual businesses, resulting in enhanced outcomes and greater maturity across our recruiting function. This has enabled us to achieve growth in key areas, in line with our Accelerated Growth Plan. With BPS' support, we've been able to increase hiring volume and quality across the business, which has had a direct impact on our ability to change lives through the power of education and training."
***
At the start of this series, we introduced BPS Labs as a collaborative workshop for teams who want a fresh perspective on their recruitment problems.
Through Attraction, we showed the power of a compelling employer brand in finding the right talent.
Coupled with effective Resourcing, teams can build a scalable pipeline to fuel your organisation's growth.
With that growth comes increased risks that can be mitigated with diligent Compliance.
All these elements come together to develop a Strategy to sustain long-term success.
Let BPS World help you Identify, articulate, and solve your biggest people challenges. Get in touch with us today.