Featured / Step into our Lab: how we help teams solve their biggest people challenges.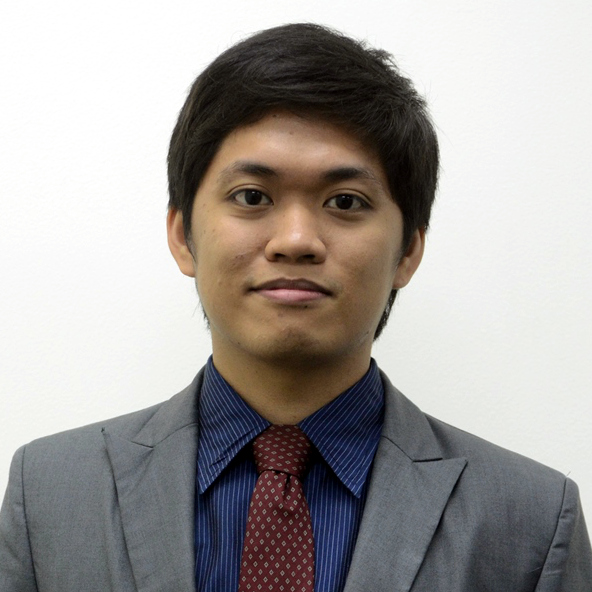 As 2023 was approaching, Gartner surveyed more than 800 HR Leaders to find out their priorities for the coming year. Unsurprisingly, "recruiting" was among their top five strategic initiatives.
Despite the news of layoffs in the tens of thousands, there's still an ongoing talent shortage that is affecting industries beyond just tech. Even for the world's biggest companies, hiring the right people is no easy task.
After more than 20 years in recruitment, we've found that most companies primarily engage with recruitment agencies because they're struggling to hire for key roles. However, few have taken the time to step back and understand why their efforts are falling short.
Hiring is just one part of an organisation's people puzzle. The best results take place when you have all the pieces in place – or at least know which ones are missing.
The need to solve this challenge gave birth to a solution we call BPS Labs.
This is part one of the BPS Labs series. Check out the rest here:
1. Introduction to Labs (you're here)
2. Attraction
3. Resourcing

4. Compliance

5. Strategy
The Theory: Recruitment challenges may just be a symptom
Our goal as a recruitment partner has always been to set people teams up for the best chance of success. We saw that companies needed to shift the conversation away from just filling vacancies and instead evaluate their broader people challenges, such as:
Struggling to align employees with the company's purpose.
Dealing with inefficient recruitment processes that don't translate to results.
Lack of internal mobility and talent intelligence.
Difficulty in trying to attract, recruit, and retain the right people.
These are just a handful of examples. What makes people challenges difficult to tackle or even define is that they can manifest in different ways for different organisations. To truly get under the skin of a business, we developed a series of collaborative workshops designed to tackle the most common challenges.
The concept is simple: bring together HR leaders and executive teams and create a structured session completely tailored to an individual organisation. Participants are encouraged to openly discuss the challenges they've experienced that hinder their ability to attract, recruit, and retain the right people. Throughout this session, the BPS team drives the conversation forward to ultimately identify and articulate the challenges they face and propose a solution.
Putting Theory to Practice: The evolution of Labs
Our first Lab was held in 2019. We've continued to adapt and improve the process since then, but the principles have remained largely the same.
BPS Labs typically focus on a combination of the following areas:
Attraction – How do you attract the great candidates that your company needs?
Resourcing – Are you missing out on opportunities because you're struggling to hire?
Compliance – Is your business protected against various compliance risks?
Strategy – Do you have the right people in place for long-term success?
Labs were initially conducted on-premise. However, the Covid-19 pandemic and subsequent restrictions meant we had to quickly evolve and move online.
Rather than constrict the experience, this created even greater opportunities to interact with a global audience. It also led to an even greater focus on delivering actionable insights before, during and after the workshops.
All of which contributed to the creation of a more refined process:
An initial call with a key stakeholder.
The objective is to get an idea of the problems being experienced while asking the stakeholder to define it as best they can. This serves as an initial exploration of their current attraction, hiring, and broader people strategies.
Conduct a competitor analysis.
Based on the initial conversation, we take a look through the window at their competitors and employer brand. We also gather data and internal insights to come up with a hypothesis on what might be the reason(s) for their people challenge(s).
Prepare the agenda.
Putting together our research, we develop a structure for what the workshop could look like. This is shared with the participants ahead of the workshop. Our goal is to ask leading questions to allow as much engagement from the stakeholders as possible. This is their time!
Conduct the Lab.
We make sure that the discussion remains structured but not rigid. We encourage the participants to speak their minds and freely describe the challenges they've experienced to the people who need to hear it the most.
Deliver the Lab Playback.
After identifying and articulating your biggest people challenges, we provide an interactive report that includes a detailed summary of the discussion and key points. It includes comprehensive action plans for attraction campaigns, recruitment process, engagement strategies and activation materials that are completely bespoke.
With the missing pieces now in sight, all that's left is to put them in the right place. This can involve a handover to the participants and/or the BPS delivery and Brand team moving forward with an implementation.
The Results
We've used our learnings to continue evolving BPS Labs in response to a changing talent landscape. Today, we can deliver a collaborative workshop both in-person and online, making it more accessible to growing teams around the world.
For each session, we strive to create a relaxed environment with trusted partners as this enables the best ideas to surface. After the session, we guarantee that teams leave with:
Creative recruitment marketing ideas.
An understanding of how they stack up against the competition.
The knowledge needed to move forward as an employer of choice.
Renewed confidence that there are tools in place to mitigate against risk.
A robust strategy for growth.
As for the results, here's what previous attendees had to say:
"The Labs workshop really helped us to 'unfreeze' our current thinking. The session created the momentum and energy required to think more creatively about our values and purpose. The BPS team drove the creative process and the Lab was well worth the time spent."
- CEO of a multinational FTSE 250 company
"The BPS partnership worked extremely well, with the team building trusted relationships at multiple levels early on in the process. The initial BPS Labs consultancy sessions gave us confidence from the outset that we would be able to identify and attract the volume and caliber of talent we needed to meet our hiring plan. And the subsequent implementation led to a hugely successful program of consistent and high-quality hiring month-on-month."
- CEO of a construction market intelligence company
***
In the next part of this series, we'll cover Attraction: how you can improve your candidate quality by developing a standout employer value proposition.