Back in 2021, demand for talent reached a 15-year high. During the same year, Anthony Klotz, an associate professor of management at Texas A&M University, coined the term "Great Resignation," and predicted the trend of people quitting jobs at unusually high rates.
Today, many companies are still facing an uphill battle to attract new talent. At the same time, the employees they do have are finding more and more reasons to work for someone else. This retention challenge will take more than just a salary bump.
Why are people quitting?
The first step in solving any problem is properly defining it. Let's start by looking at it from the employee's perspective. According to a survey by Pew Research Center, the top three reasons why U.S. workers resigned from their jobs are:
1. Low pay - 63%

2. Lack of advancement opportunities - 63%

3. Feeling disrespected at work - 57%
Although cited as the top reason by respondents, salary alone does not outweigh other factors that impact an employee's willingness to stay. And despite what catchy phrases would have you believe, this is not a recent phenomenon.
A 2017 study by Glassdoor showed that a 10% increase in base pay only led to a 1.5% more likelihood that an average employee will stay with their current employer. For such a substantial bump to have such little effect, it may not make sense to focus solely on cash alone.
Pay, role stagnation, and culture were also found to be significant factors that drove turnover. In essence, people are leaving for the same reasons today as they have been for many years. But the difference now is that more workers are deciding to take the leap.
Salary is just part of what drives retention
Throwing money at a problem is rarely a good long-term solution. There's a limit to how much salary increase budgets can be raised. Instead, focusing on culture can give employers more options to retain their best people.
Developing a more positive employee experience (EX) is another lever companies can use to attract and retain talent.
Research has shown that, in high-performing companies, employee retention is driven by the following:
1. Support for employees to achieve their career objectives, develop and grow.

2. A fair relationship between pay and performance.

3. Opportunities for employees to learn new skills, with performance evaluated fairly.

4. Support for workplace diversity and equal opportunities for all employees.

5. Communicative and open leadership.
Employees who can find these experiences within their current company are less likely to consider switching jobs. According to a WTW Employee Experience Survey, companies without a defined EX strategy are more likely to report a higher turnover rate compared to those where EX is integrated with the business strategy.
For savvy employers, this is an opportunity
We've gone from a pandemic to war and now record high inflation – it's just one crisis after another. Perhaps that's part of what's driving people to evaluate their prospects with their current employers. And many of them are choosing to work at places that offer more favourable conditions.
For starters, companies that provide fair and competitive compensation appeal to both candidates and current employees. Organisations adopting flexible work arrangements as a permanent benefit are also setting themselves apart, especially for those who want to prioritize more than just their careers.
It should go without saying, but companies focused on employee well-being and on reinforcing positive company culture, values, and purpose are more likely to be chosen by talented individuals in the market for better jobs.
Become an employer of choice
People are a company's greatest asset. Workers today are rediscovering how valuable they are to employers and what it is they truly value in a career. Go beyond a salary bump and consider all aspects of what makes your organization a place where people love to work.
But if you're not quite sure how, get in touch and we'll help you gain a competitive advantage in your ability to attract, recruit, and retain the best talent.
Related Posts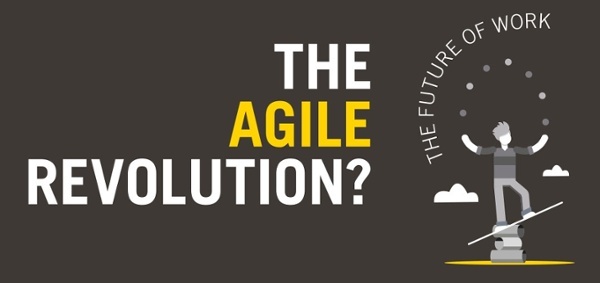 By Megan Joyce on October 9, 2017
To work in an agile way, you need the balance of clearly defined goals, a di...