According to Gallup, companies that have a highly engaged workforce outperform peer organizations by 147% in earning's share.
This has left employers questioning how they can increase the employee engagement within their organization, therefore creating a ripple effect that increases their annual turnover.
However, despite these statistics, our own research tells us that the Life Sciences industry still has a way to go on its engagement journey.
We've examined:
The current levels of engagement in the Life Sciences industry
What encourages employees in the industry to engage
How you can boost engagement in your workplace

The influence of engagement in Life Sciences
Life Sciences companies are falling short in terms of employee engagement.
According to data from Radford:
"Only 38% of life sciences companies formally measure employee engagement, which puts them well-behind their innovative brethren in the sector".
Meanwhile, in a survey conducted by Proclinical, employees from the pharmaceutical, medical device, biotechnology and clinical research organizations were questioned on what influenced their levels of engagement.
Of all the respondents, 18% stated that career support and development opportunities was a major influence, with recognition 13%, fair pay at 8% and the relationship with line management at 8%.
While it was stated by these employees that career support and development is one of the major influences in terms of their engagement, only 39% of those surveyed said that they were satisfied with the development opportunities offered by their current employer.
It's a worrying state of affairs.
Especially when you consider Dale Carnegie survey data that highlights companies with engaged employees outperform those without by up to 202%.
Where are Life Sciences organizations going wrong?
Employers sometimes lose sight of how investing in good talent can have a knock-on effect in relation to the success of a company.
The growth of the organization should be reflected in the professional development of its employees at all levels. If this can be achieved, it's likely that employee engagement throughout the organization will increase, as will productivity.
An infographic by Proclinical has pointed out that, in the Life Sciences industry, engagement is highest amongst senior management. Workers in non-management positions are the least engaged.
In order to increase engagement amongst those in non-managerial positions, employers should set out clearly defined development opportunities.
Although long-term individual development is the responsibility of employees, their professional development is the responsibility of the organization.
The roles and responsibilities of employees constantly change, and it's important that employers recognize this, and that this is reflected in their professional development.
Employees are introduced to their role with their own skill sets and knowledge.
However, it's down to their employers to nurture their development and education of as they grow within the company.
If employees lose their motivation to do well and develop, or don't feel they have any opportunities to progress, their engagement will be relatively low.
How to boost employee engagement
Too frequently, non-monetary rewards are discounted by companies, when in reality your employees sometimes appreciate a simple "thank you" for their hard work over less frequent cash rewards.
This keeps them motivated and makes them a lot more likely to stay with the company, as they like to feel appreciated.
A major factor for keeping employees in the US engaged, as pointed out by Proclinical, is the importance of doing work that is challenging.
Therefore, if you keep your employees frequently challenged, it's likely that there will be an increase in their overall engagement.
It's essential to measure employee engagement in order to keep track of how your employees are feeling at work. For example, you can do this through monthly surveys.
Ultimately, the most important engagement factor for Life Sciences employees involves having the belief that they can develop professionally.
Putting in place a development scheme or making the opportunities for development clear to employees is essential for increasing engagement levels.
US companies lead the way
Overall, US companies are leading the way in providing high levels of employee engagement in the Life Sciences industry.
Employees in the USA are less fairly paid than their counterparts in the UK or Germany.
However, while they might be paid less, US employees are more loyal, indicating that the country's employee engagement techniques are proving more effective.
While this is a positive sign, there's still a long way to go for the Life Sciences industry to win the engagement challenge.
Are you struggling to engage your employees? Or perhaps you've got a success story to share?
Let me know. Email liam.murray@bps-world.com or call +1 786 870 4240.
Related Posts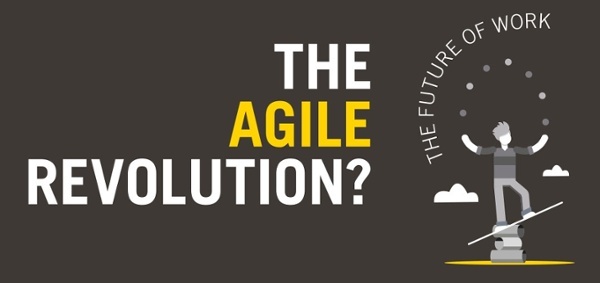 By Léon Benjamin on October 11, 2017
Agile companies have discovered that co-operative processes in general seem ...