Featured / HR Thinking Round-Up: Action points to kick-start 2023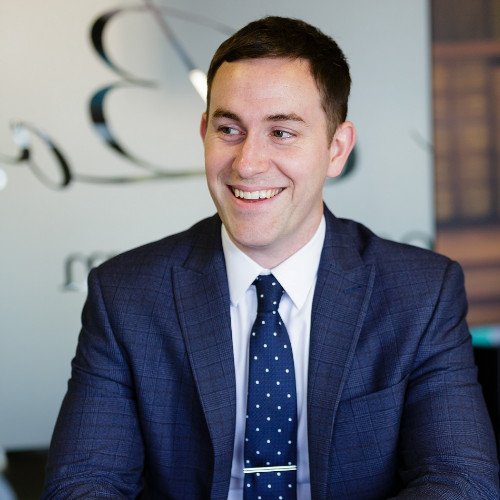 January is a time to put thinking into action and I know many of you will already be ploughing forward and executing best-laid plans.
Latest Insight
Corporate Long Covid (CLC) is eating away at workplace productivity, according to experts. However, this latest definition is not solely related to the longer-term health effects caused by the virus. CLC refers to the burnout, disconnection and malaise being felt by employees . Samer Saab, who coined the term 'CLC', provides his advice on how to treat and repair the organisational brain.
Only 30% of the recruiters that took part in a REC study said they'd knowingly placed neurodiverse talent. To try and improve our familiarity with the topic, the REC has produced this beginner's guide. As well as outlining the current thoughts and practices of its members, there is useful information on how to make the candidate and employee experience more neuroinclusive.
Ask your employees what they want and they'll probably tell you what it is they desire when thinking
in the moment.
What if we reengineered this approach to gather insights that went beyond short-term gains? That's the basic premise here, with the added depth you'd expect from
HBR.
This article examines the four interrelated factors likely to most impact retention (material offerings, growth and development, connection and community, meaning and purpose) and provides a holistic approach to linking them together.

Some (most?) of you will have heard of TA legend John Vlastelica and he pulls no punches here in giving his approach to recruiting plans. While the headline might suggest that John is being a tad flippant, the meat of the post goes all-in on the parameters to review when set the challenge of creating a hiring plan. Yes, it will evolve. And yes, you can be prepared for that.
Long-term readers will know I'm a huge fan of David Green and this round-up has enough gold to see you all the way through 2023, let alone act as a summary of last year's gems. As you might expect, there's a huge focus on skills-based hiring and redesigning jobs.
Part 1
features Dave Ulrich's 'Blueprint for the Emerging Mental Health Agenda'. Meanwhile,
Part 2
provides a reshare of the fascinating episode 100 of the Digital HR Leaders podcast: 'Does the Future of Work mean work without jobs?' Dig in.
In the News
Salaried employees at the US tech giant will receive the benefit from 16 January. Employees that have an unused vacation balance will receive a one-time payout in April.
Which job featured top of the pay rise rankings? And which role remains unaffected by the disruption in the tech jobs market? The latest data from Adzuna reveals the full UK picture.
Who's Talking?
Will Ducey puts forward some positive changes to the way we interview. To enhance the candidate experience should we provide a buffer to help both candidates and interviewers feel more relaxed and better prepared? And what should fill this time void?
Sophie Amato, Head of People & Culture at Social Value Portal, talks to
The Pioneers
about how to create fantastic employee experiences. Topics include 'People & Culture as a product', with your employees as customers. There's also a riff on how to give your people what they want while delivering on business objectives.
DWG
Deputy CEO, Nancy Goebel, leads the discussion around how the digital workplace will continue to shape the way we recruit, onboard, collaborate and essentially get stuff done. For example, prediction #6 focuses on how "HR will claim stewardship of the employee experience at large. So for digital workplace leaders, that means they need to bring their passion for connection, curiosity, and experimentation to a new level."
What's On?
The
Disruptive HR
crew will be hosting a lively in-person workshop on 26 January. It's "a day dedicated to giving you inspiration and practical tips to change HR for good" and the cost includes one-year membership to
Disruptive HR
(RRP £300). Utilising the founders' EACH framework (Employees as Adults, Consumers and Human Beings) you're guaranteed to leave with fresh ideas and energy.
ChatGPT has already garnered thousands of column inches and will continue to do so in the coming months. Brainfood head honch, Hung Lee, will be joined by recruitment luminaries and tech experts to plot its industry use cases and provide guidance on how to utilise this transformational slice of innovation.
Want the latest HR Thinking straight to your inbox? Subscribe below and you'll receive original and curated thinking from fellow practitioners. ⬇️