Rob Stephenson is a mental health influencer, campaigner and public speaker on creating mentally healthier workplaces. He's the founder of Inside-Out.org, a social enterprise with a mission of smashing the stigma of mental ill-health in the workplace by showcasing senior leader role models with lived experiences of mental ill-health. Rob is also CEO of Form, a mental health tech start up.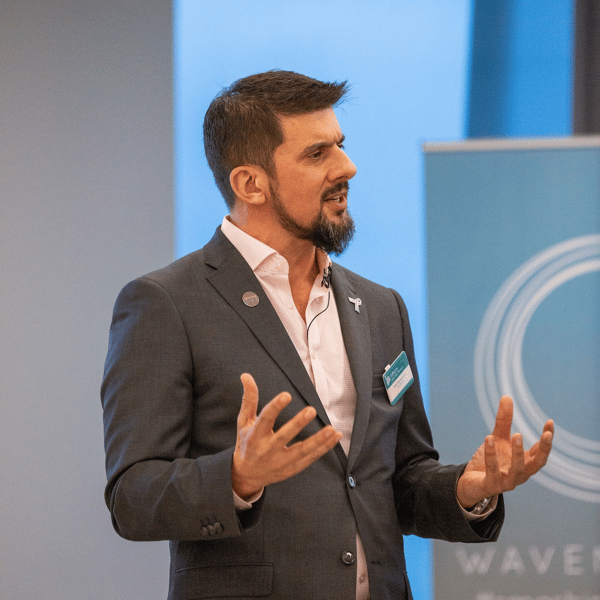 Can you tell me a bit about your background and journey?
I was a headhunter for many years.
I was diagnosed with Bipolar Disorder 17 years ago, when I was 30. I've learned to manage my condition through a combination of therapy and mediation. But I've also adopted other proactive ways to manage my mental wellbeing, such as exercise, sleep, connecting socially and by finding a sense of purpose.
Over the years I've managed broadly to stay well but I've done so under the radar. This was due to stigma, a fear of how my clients and staff would perceive me and how my friends would see me.
What was the catalyst for your change of direction?
I'd say 2017 was the year things changed for me. It was a groundbreaking year in the UK, with the Princes openly speaking about their mental health and campaigns like 'Heads Together', which really put mental health on the agenda for society.
It was in that year that I heard a fellow campaigner tell his story and it motivated me to share mine. The reaction changed my life. Very quickly my eyes were opened to the fact that so many people suffer from mental ill-health in silence.
That was my motivation for making the change and wanting to contribute to the movement of smashing the stigma.
Let's talk a bit about InsideOut and the work you do.
The Leaderboard is the core of what we do. It's an annual published list of senior leaders from our workplaces who are open about their experience of mental ill-health. The concept is really simple. It's about showcasing senior role models in business.
There's the InsideOut Leadership Charter, a set of principles that organisations can sign-up to.
I do a lot of public speaking, whether that's at conferences or going into organisations. I'm involved in MindCycle – a bike-related initiative where I take bikes into workplaces.
Finally, I'm also involved in a couple of technology solutions which I believe will help with prevention and the positive promotion of mental health.
Can you tell me more about the Leaderboard?
We're in the second year of the Leaderboard in the UK. In our first year, we had 42 role models, CEOs, Partners and even the Commissioner of the London Fire Brigade.
We're hearing a consistent message that there are not enough senior leaders who are open about their challenges. I thought that was where I could make a difference. People have been so supportive, and they like the concept, so they're happy to be involved.
What does the Leaderboard for 2020 look like?
This year, we'll be about 65 strong. I think people have been more accepting and open in the past 12 months. We've seen a lot of growth from a standing start. I've had people approach me to say that they'd love to be involved and for us to help them share their story.
If we strip it all back, the benefit of hiring diverse talent is that it brings more innovation, better ideas, increased productivity and will often disrupt the norm. To reap the benefits of diversity, we need to offer an inclusive environment in which people can be themselves.
Why should mental health be a priority for businesses?
First and foremost, it's simply the right thing to do. There's also a strong business case for prioritising mental wellbeing. The recent Deloitte report shows that mental health challenges cost UK employers £45 billion, but yet there's a 5:1 return on investment for interventions that companies make.
If businesses prioritise mental health, we'll end up with happier, healthier, better performing workplaces. We'll also eat into the £45 billion cost and make it an opportunity.
I have a strong belief that one of the greatest performance opportunities we can have in the workplace is to create cultures that allow people to proactively promote positive mental health.
Do you think there's more of a stigma and reluctance to share stories in the business world?
I think traditionally there has been. We've seen sports stars, entertainers come out a bit quicker. I think there's been a reluctance from senior leaders to speak up.
Why do you think that is?
I think it's often difficult when people are answerable to shareholders. But attitudes are changing as high-profile leaders, like the Group CEO of Lloyds, become more honest and open about their challenges.
We also need to get people to a place where they're comfortable discussing diversity. There's often a perception that some people's diversity differences are more important or different to others. We need to own our differences and be proud of them, but also understand that what might be important to you as an individual might not be important to other people.
Why do you think leaders are so crucial as we look to drive the mental health agenda?
We look to our leaders as role models. When they speak out it gives others permission to say ''I'm struggling too''. Once our leaders share their stories, it lets other people know that it's OK to do the same.
How do we get mental health on the boardroom agenda? Where do we start?
It's about making mental health a priority in a sea of conflicting priorities. Leaders need to say ''we're going to make the mental health and wellbeing of our employees a core strategic priority, and we're going to put some proper investment into doing so''. It's only then that businesses will start realising the reality of a more productive and happier workforce.
How do we educate and train staff about mental health?
We have to create a culture where it's OK to talk about mental illness and mental ill-health. If we're getting people to talk, we need people to listen. I think the big blocker is often found within middle management and line management and I think that's due to fear or lack of understanding about the issues.
It's important that we give people the right level of training. We're not trying to train people to be therapists or psychologists. That would be dangerous.
What we're looking to do is to help people to be a bit more human, to spot the signs and have the knowledge of the services we're putting in place for people. Whether that's Employee Assistance Programmes or in-house counselling. Whatever it is, we need to move away from the fear of discussing mental ill-health.
How do you get buy-in, particularly from those who have no experience of mental ill-health?
We need to understand and accept that we all have mental health. 1 in 1 of us has mental health. If we accept that, we can accept that we can influence it. Just because you have never had a mental illness doesn't mean that you can't have better mental health. We can all do things to feel a little bit better.
Let's talk about some tangible actions businesses can take right now to smash the stigma.
The best way to raise awareness of mental ill-health is through storytelling and getting others to share their story. We just need to make sure there's some support in place for people who are struggling and that we can then signpost people to get help if needed.
I'm a firm believer that businesses should also look to promote positive mental health. I've heard of some great initiatives that are easy to implement and free of charge. It can be as simple as encouraging employees to take 2 hours a week to do something which prioritises their mental wellbeing. It could be exercise or just taking a longer lunch with colleagues.
Yes, we do need budget allocated to wellbeing but, you can make real progress just by tweaking the culture. Again, it comes back to leaders prioritising this, and creating a culture where staff know that it's OK.
At InsideOut we also have something called the Leadership Charter: a set of 7 principles that organisations and their leaders can sign up to. We believe that these simple steps, such as including mental health and wellbeing on board agendas every 6 months, can really help to transform cultures.
How do you measure the success of mental health initiatives?
It can be tricky. I think to measure the success of initiatives we need to survey people. We need to build wellbeing and mental health related questions into Employee Engagement Surveys.
What else can we do to measure employee mental health?
I'm working on a project right now called Form. That's how I measure and manage my mental health.
Can you tell me about Form?
It's a simple concept to help answer the question "How are you today?". I ask myself the same questions every day, things like 'how motivated do I feel today?' and 'how have I slept recently?'. I then give myself a score out of 10.
Form is a tool that's been really effective for me in managing my mental health. If I'm a 6 or a 5, I know that I need to ask the question "what's dropping my Form?"
Why do you think Form will take off?
I think people are more comfortable saying they're a 6 out of 10 than they are saying that they're struggling a bit with anxiety.
It's exciting because if we get enough people doing it, we'll be able to measure an organisational score. It'll give us a real time subjective measure of mental health and wellbeing. It will also show us the impact of the work we're doing as we'll have scores from before and after the interventions are put in place.
Last year I started putting it in my email signature. It was interesting! People wanted an email from me because they wanted to know how I was doing.
I do the same on LinkedIn and I've started to notice that other people are doing it. It's really powerful. People are connecting and supporting each other based on their Form scores. It's not just taking off on social media. I've also seen people putting whiteboards outside their offices with their score on.
What are your thoughts on how mental health feeds into Diversity and Inclusion?
If we truly want to create inclusive workplaces, we need to have diversity of thought and diversity of background. I spend a lot of time talking to leaders with mental health challenges and as an example, some of the most creative people that I encounter are somewhere on the Bipolar spectrum.
D&I is all about different perspectives, different ways of thinking. If you've gone through a mental health challenge and have learnt to manage it, then you bring a level of self-awareness and empathy that perhaps you wouldn't have had. If you want to create a full breadth of skillsets on a board then I think you want have people who have been though a mental health challenge and have come out the other side.
You're launching the Leaderboard in the US in June. Have you seen a difference in the way that mental health is perceived in the US and in the other regions?
Mental illness doesn't know any borders, it impacts everyone. The difference globally is in the stigma. In the UK, we're pretty much leading the way with Australia and Canada.
If you look at Asian cultures, in general mental health tends to be much more heavily stigmatised and it's much less common to talk about mental illness.
The US is interesting. Seeing a therapist in the States is far more common than in the UK, but it's much more stigmatised for a business leader to say that they experience mental health difficulties. However, it feels like there is about to be a change. I've heard that there are some really high-profile leaders who are open about their challenges internally so I'm looking to get them involved to help create a ripple effect and change cultures.
Finally, what advice do you have for our readers?
Make prioritising your own wellbeing a priority
Make mental health and wellbeing a strategic priority of your business
Share your stories
Think about signing the InsideOut Charter
Answer the question "how are you today?" honestly and authentically and support those in your circles.
Be kind, be well.
If you're interested in being interviewed as part of the BPS Perspectives series, I'd love to hear from you. You can get in touch with me at leanne.kelly@bps-world.com.
Related Posts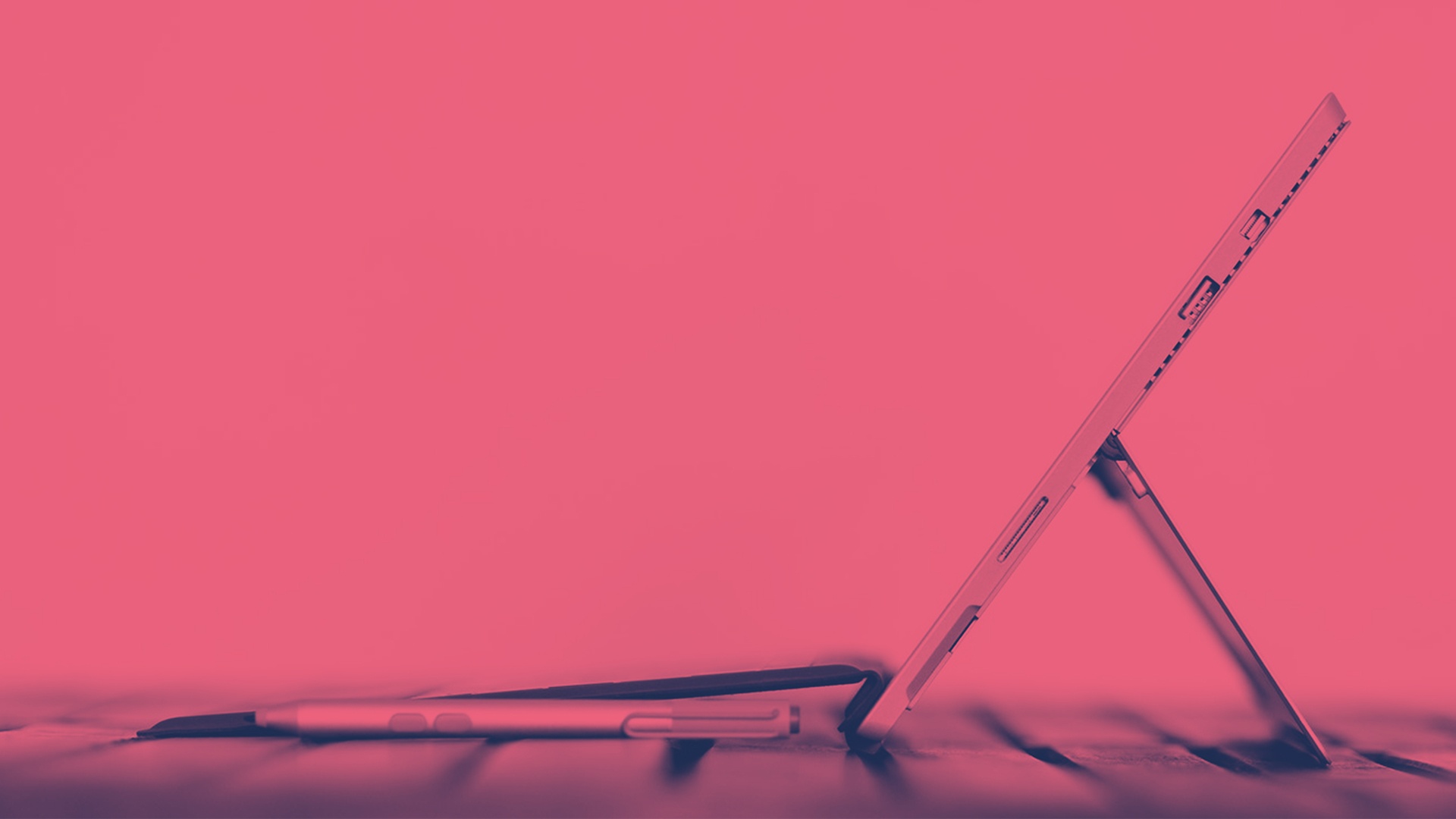 By James Potter on April 11, 2018
How happy is your workforce? Chances are you're one of the swathe of HR pro...