In my time as Director of Keybridge IT, I have worked with many companies that want to become more agile; helping them embed the tech solutions that make that possible.
It has really broadened my understanding of what an agile business is, and the challenges that being agile can present. Embracing remote working can be a positive change for any business; however, becoming truly 'agile' isn't necessarily right for everyone.
As Keybridge IT is a service business, I find that working in a designated space during designated working hours gives us important proximity to clients and means they know that we'll be available when they need us. Transport, hospitality and retail are all examples of other sectors that are customer facing and require a physical presence to satisfy customer needs; could you imagine heading to your favourite restaurant after a long week to find all the employees have decided to work from home that day? It simply wouldn't work!
Outside of the hospitality industry, there are many companies that would require at least an occasional physical presence in an office, for example, meetings with clients or staff, or planning sessions. Equally many clients expect a physical workplace that can be seen; it builds trust in the company and reassures them that it is not a "hustle" operation. In certain sectors, a permanent address could even add to a company's reputation if the address is perceived to be prestigious or notable in relation to their field i.e. a company in the financial industry working in Canary Wharf or Bank.
However, the flexibility and convenience that comes along with implementing an agile way of working is not something to be dismissed. With the technology now available to us, and the advances that are happening daily, it is becoming easier and easier to embrace agile working practices and run your company from anywhere in the world. For companies with global ambitions this is a necessity rather than a 'nice to have'. The freedom from the rigid confines of the typical 9-5 and the ability to pick their own hours can also do wonders for staff morale. By becoming goal-focussed rather than hour-focussed it places more responsibility and trust in your staff, which in turn can boost their confidence, job satisfaction and productivity. That's not to say that businesses who are unable to be agile, for whatever reason, will have demotivated and dissatisfied staff, but the positive impact of flexibility on employees as a broader benefit, cannot be ignored.
Before taking the leap and becoming an agile workforce, you should bear in mind that while some members of staff will thrive without the usual constraints of the traditional working environment, others will have come to enjoy the daily interaction with colleagues and the laughs around the office, as well as the structure which is provided by a traditional way of working. For some, working remotely can be very isolating, or they simply find it difficult to be productive when not surrounded by other people.
Although agile working is regarded as a very important workplace trend, you do need to ask yourself the fundamental question; "will agile working benefit my business?" For Keybridge, the answer is no. We need to be available for clients as and when they need us, and it would be difficult to be responsive if we weren't. We often have to be on site with clients too, another instance where remote communication is not appropriate. We're also responsible for implementing the tech which protects our client's data. They entrust us with it, and the fact that we have a fixed office presence reassures them of our accountability and visibility.
However, even if becoming a wholly agile workplace isn't suitable, you can still adopt aspects of agile working. For example, a service based business which operates from an office, but without security constraints that would prevent remote workers (e.g. some financial firms do not permit home working), could derive lots of benefits from allowing employees the freedom to work from wherever they are, even if it's not all the time. Provided your policy is clear and transparent, and employees understand the constraints, it can still work well.
In summary, even if you feel that agile working wouldn't work for your business, it's such a transformational trend that you should still try to understand it and watch as it develops, particularly the technology which enables businesses and individuals to be agile. Naturally, as an IT professional, this is what excites me the most, as it really can make the vast majority of businesses become more competitive.
Is your business agile?
Andy Hixman is the Director of Keybridge IT Solutions.
Related Posts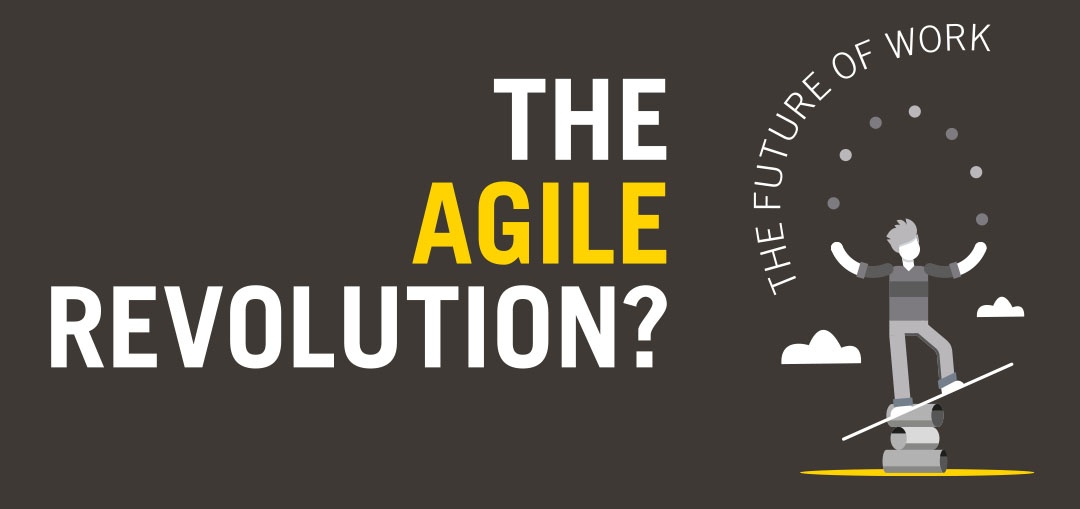 By Oli Barrett MBE on October 2, 2017
I have seen failure to accept any form of agile working damage a business an...