It's perhaps a little too early to get on the '2020 predictions' bandwagon. But if there's one key takeaway from '19 it's that inadequate and inefficient technology continues to be a source of frustration for recruitment marketing professionals.
This was one of the main conclusions from a recent roundtable hosted by Global Recruiter magazine.
The latest session in the Recruitment Live series brought together an assorted group of UK-based marketers, myself included, to discuss candidate attraction and marketing in recruitment.
And it wasn't long before the discussion turned to the shared struggles we all face in utilising technology to enhance the candidate experience.
Clunky CRMs. Tick. Lousy ATS integrations. Yeuch. Problems measuring campaign effectiveness. Boom.
If you're a recruitment software vendor, you might well be licking your lips reading this.
Maybe your organisation provides the silver bullet that 'we' (the long-suffering recruitment marketers) have been looking for?
Ultimately, talent acquisition involves a whole set of moving parts. The trouble is, there are SO MANY tools available to manage the process.
Just look at this infographic from Talent Tech Labs.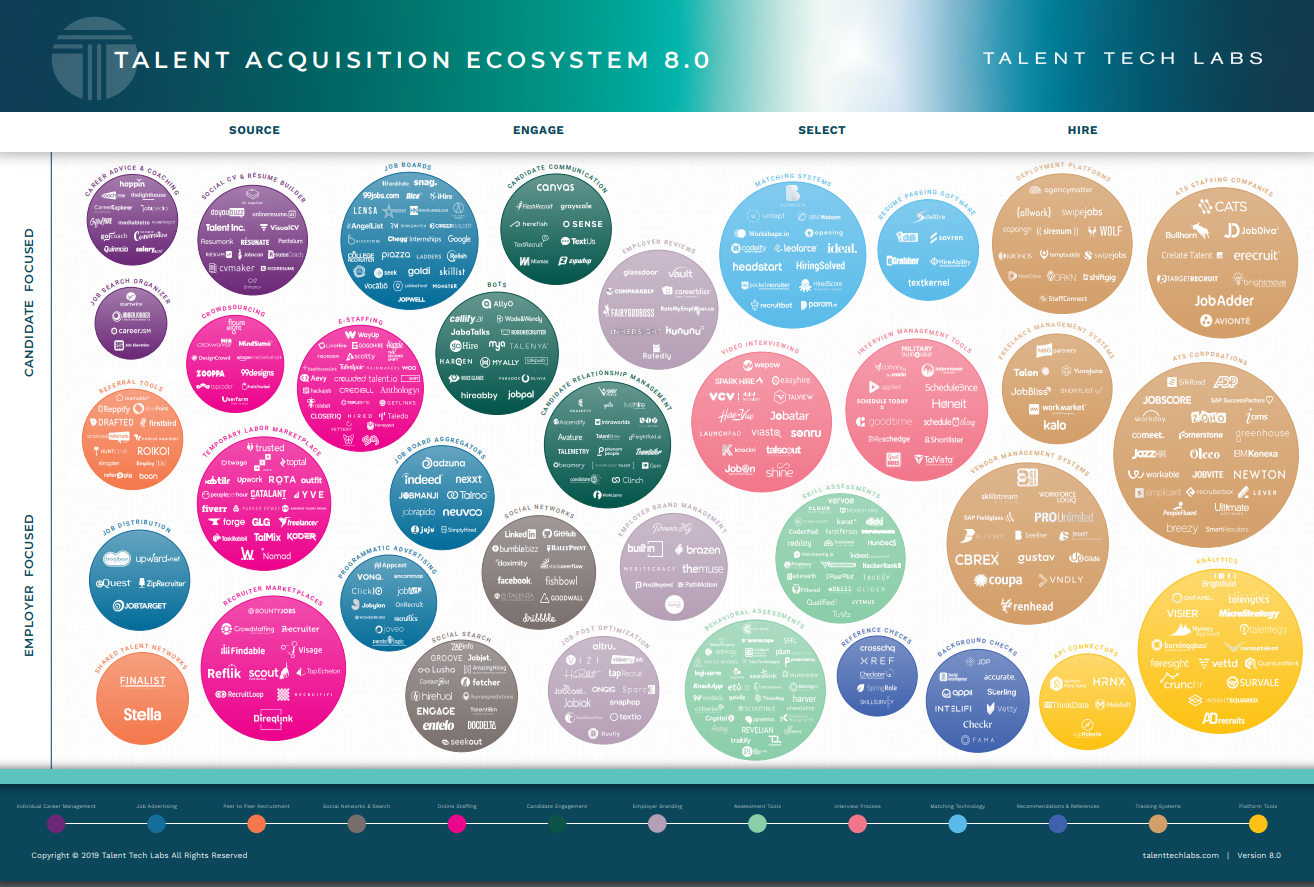 It's not difficult to see why recruitment marketers are facing an uphill battle to effectively select, integrate and leverage a dizzying array of available platforms.
Technology's fundamental purpose is to foster simplicity and innovation. But when it comes to utilising tech for recruitment marketing, we're often either stuck in the weeds of an inefficient tech stack or in danger of taking the 'magpie approach' by chasing the shiniest new stuff.
I'm not going to pretend I have all the answers right now. I'll merely throw out the question: in your opinion, why is it that we're still so hamstrung?
Don't track followers, measure engagement
It was interesting to hear opinions on channel usage. The room was broadly aligned on demarcating channels to serve different purposes. For example, there's still a focus on maintaining a professional presence on LinkedIn while predominately using platforms such as Instagram to push employer brand content.
However, while this approach helps create clear guidelines, could it also mean missing out on opportunities?
Instagram has over one billion monthly active users and generates 20x more engagement than LinkedIn for B2B brands.
Its power to influence decision-makers cannot be underestimated or ignored.
To conclude this portion of the discussion, the age-old topic of measurement reared its head.
I think we were all in agreement that channel growth and hoarding new followers may well provide an ego boost. But tracking real engagement, such as Likes, comments and media interaction is a far better gauge of social media marketing success.
Is it time to incentivise personal brand?
The relationship between marketing and the recruitment floor is not always an easy one. Marketing wish for everyone in the business to be positive brand ambassadors. The majority of recruiters don't have time for all that.
Yes, I realise I'm chucking a stick of dynamite with that lazy generalisation but bear with me.
The ask could be as simple as sharing content or building out a LinkedIn profile with company media and branded assets.
Or it could stretch to involvement in video projects, or providing an opinion.
The important thing for us marketers to remember is that not everyone wants to be a thought leader. And neither should anyone be pushed into doing something that makes them feel extremely uncomfortable.
However, to help amplify our brands and enhance industry credibility it's essential to gain buy-in from delivery teams.
One way of accelerating this process could and perhaps should be to incentivise personal brand. I'd be very interested in hearing from other recruitment businesses who've implemented this type of measure and the success they've had.
Where do we go from here?
I promised no future-gazing but I couldn't resist. I've touched upon the need to greater harness the power of technology.
But aside from increased automation and introducing smarter processes there's scope for recruitment marketers to channel their efforts in other ways.
The more progressive companies out there aren't simply unleashing a labyrinth of content workflows, targeted ad campaigns and constant nurturing cycles.
They're talent pooling and engaging candidates through community building.
How?
By creating engaging and relevant content hubs. Places where, say, an engineer interested in industry developments, can get the latest news and interact with their peers.
In other words, these hubs are creating a swarm effect, leading a warm candidate base to destinations that feature stuff they're interested in.
Some will be debadged and exist as completely separate entities. Others will not shy away from their tie-ins to their parent recruitment companies.
However they're being packaged, community building is a trend that's set to continue.
Related Posts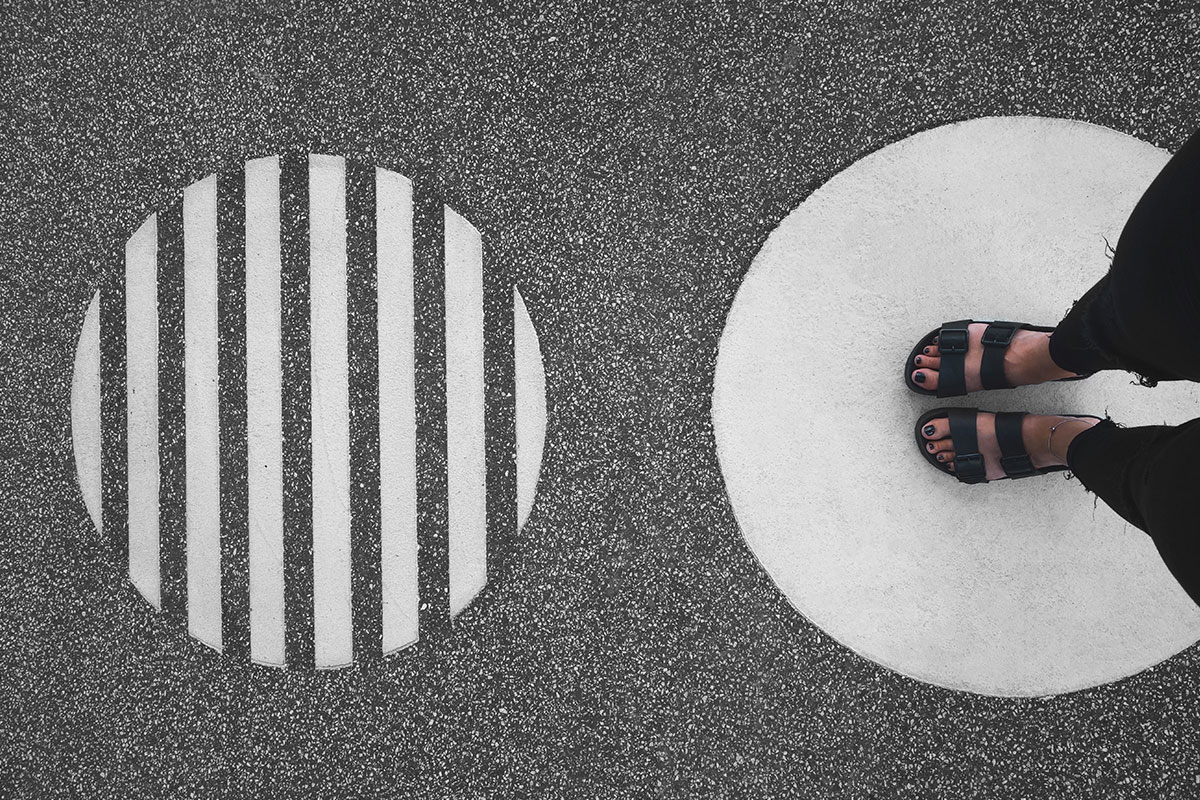 By William Geldart on May 23, 2019
Why should you invest time in crafting candidate personas? Because to attrac...