As the world slowly returns to work, HR and talent leaders are starting to re-think their priorities and processes. While there is a long road to travel, recovery is now on the agenda.
And as witnessed following the Great Recession of 2008, Recruitment Process Outsourcing (RPO) is a solution which offers many valuable answers to today's emerging people challenges.
This was the thinking that led us to revise our 2018 edition of 'What is Recruitment Process Outsourcing? A global guide'.
Covid-19 and its effects have fundamentally altered the way we live and work. Traditional recruitment thinking, having already been subject to change, will be further challenged.
'A global guide to RPO' seeks to address some of the issues faced, such as fluctuating hiring demands, the need for more flexible processes, and how to develop long-term talent communities.
What next for hiring?
It is common knowledge that the Covid-19 pandemic has resulted in a public health crisis that's subsequently rocked the hiring landscape. Right now, the global outlook is not positive.
For example, in April 2020, the UN's International Labour Organisation released the gloomy news that nearly half of the world's workforce could be at risk of losing their jobs.
Indeed, as part of widespread cuts, some HR and talent acquisition teams have taken a hit and seen their numbers reduced. This will naturally create issues surrounding people management and hiring when activity ramps up again.
But what about the pressing questions that are not solely associated with unemployment and economic recovery?
"How can our HR and TA functions take a proactive approach to meeting fluctuating hiring demands and costs?"
"How can we make our processes more efficient while also enhancing our candidate experience?"
This is where Recruitment Process Outsourcing providers can step in and add real value and objective expertise. And not simply by leveraging their outsourcing capability in the traditional sense. Implementing an RPO solution involves creating a strategic partnership, one that goes beyond simply reducing agency spend and time to hire.
The industry segment has evolved. And it has plenty to offer as we face-up to a new reality for recruitment.
What is RPO?
Perhaps the logical place to begin is by defining what constitutes Recruitment Process Outsourcing.
The industry standard line from the Recruitment Process Outsourcing Association (RPOA) is:
"The Recruitment Process Outsourcing Association defines recruitment process outsourcing (RPO) as a form of business process outsourcing (BPO) where an employer transfers all or part of its recruitment processes to an external service provider. An RPO provider can provide its own or may assume the company's staff, technology, methodologies and reporting. In all cases, RPO differs greatly from providers such as staffing companies and contingent/retained search providers in that it assumes ownership of the design and management of the recruitment process and the responsibility of results."
RPO focuses on outcomes, not outputs. Solutions are based around strong relationships, not transactional agreements.
It hasn't always been that way. Originating in the mid-noughties, the first wave of RPO was very focussed on cost-cutting and hiring at scale.
However, now its suite of services is now far more holistic and strategic.
What are the benefits of RPO?
In a nutshell, RPO providers offer enhanced recruitment capability, niche industry insight and the opportunity for HR and executive teams to get time back.
RPO isn't a one-size-fits-all solution and its implementation will differ depending on a clients' unique requirements. However, there are some common traits.
An RPO vendor will work closely with you to understand your strategy and vision, now and in future. Once this is finalised, in-depth workplace planning can begin, with the aim of achieving the right shape for your business and the correct balance of permanent and contingent employees.
Attraction campaigns, sourcing, assessment and selection, onboarding and leaver management are other key elements.
Typical benefits will include:
An increase in candidate quality.
All-important cost efficiencies.
Improved stakeholder experience.
Greater hiring flexibility.
Powerful reporting tools and insight.
The freedom to focus on what your business does best.
Why RPO is more relevant than ever
To an extent, we knew this shift was coming. We've talked endlessly about digital transformation, automation and the potential displacement of people and jobs since the advent of the 21st century.

But we perhaps didn't expect the change we've witnessed to happen quite so fast. In many respects, the effects of the Covid-19 pandemic has altered the rules of the game overnight.

But what does this mean for the RPO industry and the relationship it has with its customers?
Businesses will always need people, albeit the emphasis on different skills will transition. As will the nature of employment as freelance and gig work continues to gain traction.
The we we hire for roles - some of which have yet to be created - will also undergo profound change. This move will be further accelerated by market forces and adoption of new technologies.
Enabling these developments has always been, and will remain, the happy hunting ground for RPO providers.
However, alongside longer-term benefits, other opportunities will present themselves in the immediate future:
Outsourced support for businesses that have been forced to reduce their HR and internal talent acquisition capability.
Scalable assistance for the disruptive, resilient industries that have thrived throughout Covid-19. E.g - tech vendors and start-ups.
Objective consultancy for organisations who wish to review and redefine their people strategies for the future of work.
We've covered all of this and more in 'A global guide to Recruitment Process Outsourcing'. This in-depth eBook charts the segment's history, its growing global influence and offers more insight into how RPO solutions can produce tangible business benefits.
Download the guide and get the answers to some of your biggest people challenges. And if you have any feedback, please feel free to reach out on LinkedIn or email me at simon.conington@bps-world.com .
Related Posts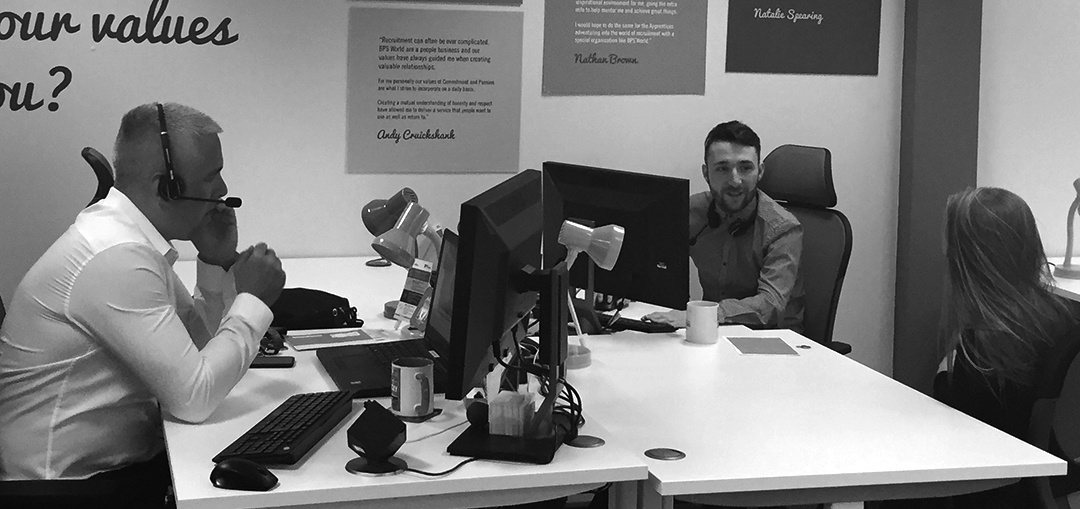 By Toby Garrod on November 3, 2015
The question over Resource Process Outsourcing (RPO) versus In-House recruit...