Attraction / 7 typical employer brand challenges and how to overcome them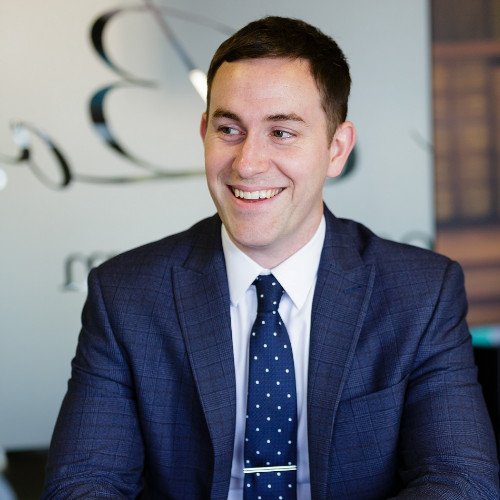 Today's candidate short-vacancy rich market is putting a squeeze on businesses' ability to scale and grow.
Yet despite the fact this isn't an entirely new issue, many organisations still face the same perennial problems when it comes to candidate attraction.
Here are seven typical challenges we encounter and how to overcome them:
Failure to launch
Lacking a brand story
Hello product, where are the people?
Missing cultural code
Cross cultural warfare
The struggle to scale
Bigger companies won't play fair
Failure to launch
The problem:
You've put in the hard yards. You've got your exec team onboard, run focus groups, examined the competition, then produced your EVP and its shiny pillars. But now it's simply collecting dust in a long-forgotten-about shared folder. What seemed like a fantastic idea has been de-prioritised and the project has lost momentum
The solution:

Getting an objective partner/employer brand agency onboard will help breathe new life into your employer brand strategy and get things off the ground. They'll work with your key stakeholders to revisit and define your brand story, before producing an actionable plan to activate the components that matter. The key outcomes of this collaborative exercise will centre around creative, messaging and enhancing the candidate experience. However, the secret sauce lies in taking an iterative and more intentional approach to activation. Forget the bureaucracy, it's time to test, refine and distribute at scale.
Lacking a brand story
(there's just nothing there)
The problem:
You know what your organisation does best but it's never been articulated before. You might even have a set of values but they now appear to be outdated or out of step with the true reality of working for your business. Or in some cases, employer brand has never been on the agenda. This issue is particularly commonplace amongst fast-scaling companies that haven't had the chance to pause for breath.
The solution:

Making time for collaborative strategy sessions will give you the space to define what it really means to work for your organisation. Every company has a story, and every HR leader and C-Suite stakeholder will have their own interpretation. However, this exercise shouldn't be inward-facing. If you want to connect with in-demand talent you'll need to tease out the answers to these fundamental questions about what you do: "what do you make, who is it for, and why do they care?" Perhaps more pertinently, why should candidates care?
Hello product, where are the people?
The problem:

Your balance sheet is healthy, business is steady, and you may have even picked-up some awards along the way. For your product(s) that is. However, something is missing and it's becoming harder to attract the candidates you really need.
The solution:

Profit. Tick. Product. Tick. People…? If attraction (and/or retention) is proving difficult, it's likely you're lacking a key ingredient. By uncovering the people and stories that make your organisation successful, you can begin to 'humanise' your culture. In reality, this can be as simple as positioning your people as subject matter experts, showcasing the exciting projects they're working on or by creating content-rich touchpoints that will educate the swathe of candidates lying dormant in your ATS.
Missing cultural code
The problem:
Engagement is low and an increasing number of employees are voting with their feet and leaving. You've taken pulse surveys and the responses indicate there's a lack of transparency, autonomy, and communication within the organisation. Meanwhile, others have bemoaned the lack of cohesiveness and connection to what they're doing.
The solution:
Explore new ways to get to the root of the problem. Begin by re-evaluating your existing engagement frameworks and tease out familiar trends. From here, you can begin to distil the issues at hand and establish feedback loops that will continually address the feelings that exist. Ultimately, you want to get to a position where you can start taking proactive action and take a more segmented and personalised approach to engagement.
Cross cultural warfare
The problem:
You're projecting an image of being one, big, happy team. But 'x' office likes to do things their way while 'y' office (or team) has its own distinct micro culture. Your initial desire might be to stamp this out. But there is another way…
The solution:
The fix doesn't have to involve browbeating your employees around a wholly unified culture or company image. You can be authentic and celebrate the micro cultures that exist while retaining your 'North Star'. Give your employees the autonomy they might desire and access to tools that'll help them promote what's going on in their world. Think about producing team Medium blogs, targeted induction events and industry/product-specific content that's centered around your employee experience.
The struggle to scale
The problem:

The Marketing team is swamped and employer brand is just one line item on an extremely busy HR/recruitment team's agenda. It's not that you're lacking in ideas or inspiration. A recent 'behind-the-scenes' video went down well but there aren't enough hours in the day to scale and fulfil your ambitions.
The solution:

Taking on additional agency resource can help you hit short or long-term goals within an agreed timeframe. Working with a partner that understands how you operate and what you want to achieve provides a flexible and scalable solution to taking on more permanent resource, while also providing you with more ideas and content to fuel your employer brand.
Bigger companies won't play fair
The problem:
You're a cool company and you look after your people well. But not many people know who you are. And on your doorstep is a big, multi-national beast that's hoovering up the local talent pool. It's leaving you stretched and hampering your growth goals.
The solution:
Aside from diversifying your pool of available candidates (offer more remote roles, greater flexible working conditions etc), enhancing your employer brand can pay big dividends. And being 'smaller' can be a huge advantage. You're more agile and there's less red-tape and enterprise-level noise to cut through before content sign-off and employer brand projects. Meaning you can begin to create and establish presence within your marketplace.
And the list goes on...
These are just a few of the typical pain points we encounter. Through our BPS Labs process we unpick the challenges you're facing. And then present back actionable strategies and solutions to overcome your biggest employer brand hurdles.
Do these challenges resonate with you?
Learn more about our Attraction Labs and book a call with me if you'd like to have an initial conversation.