We are delighted to announce that we have been shortlisted for the Best Recruitment Company to Work For (£20m - £50m) award at this year's TIARAs ceremony, brought to you by TALiNT Partners.
This is the second year in a row BPS World has been nominated for a Best Company award at the TIARAs and we will be hoping to go one better in 2020!
"Despite the impact of COVID-19 on the recruitment sector, the TIARA team was determined to recognise the industry's top performers to ensure the best possible shortlist for 2020," said Alex Evans, Programme Director of TALiNT Partners.
He added: "We are proud to announce 40 of the UK's top recruiters as finalists in 15 award categories with a combined turnover of £8.99 billion, NFI of £1.4 billion, and 26,444 employees."
Meanwhile, Chair of Judges, Ian Nash, commented: "The pandemic has provided the ultimate test for the recruitment sector and this year's finalists were best prepared to weather the storm because of how they have invested in technology, training, and transformation."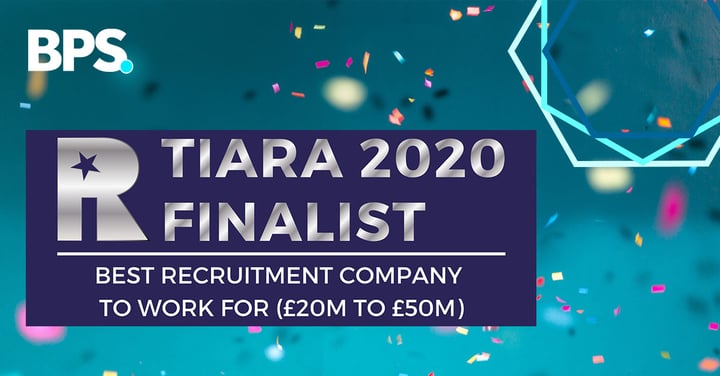 A year of transformation
The ripple effects of the Covid-19 pandemic have been profound across multiple industries. The recruitment sector is particularly vulnerable to significant economic downturns.
However, we have remained resilient and proactive while dealing with business continuity and transformation.
Pre-lockdown, BPS World had introduced Microsoft TEAMS to enhance collaboration, communication and compliance. 45% of our employees now use online files to collaborate (compared to a c.20% peer benchmark).
The global roll-out of Net Promoter Score has resulted in BPS achieving an 'Excellent' +57 score, comparable with the likes of Amazon and Google. Constructive feedback has resulted in improved ATS usage and closer contact between recruiters and clients, amongst other enhanced measures.
We introduced our volunteer paid time-off scheme, BPS Cares, and had a selection of volunteers attend a Maidenhead-based food bank in early 2020.
The TIARA 2020 campaign is supported by sponsors including Mishcon de Reya, Grant Thornton, Clearwater International, 6CATS International, Fore:Two Group, Saffery Champness, SourceBreaker and Parasol Group.

Due to ongoing social distancing, and concern about a second lockdown in the Autumn, TALiNT Partners will deliver the TIARA Recruitment Agency Awards Ceremony as a virtual event on Wednesday 21st October, from 6pm to 7.30pm.
Keep your eyes peeled to our LinkedIn and Twitter channels for more build-up to the big event. We will let you know how we get on!
Related Posts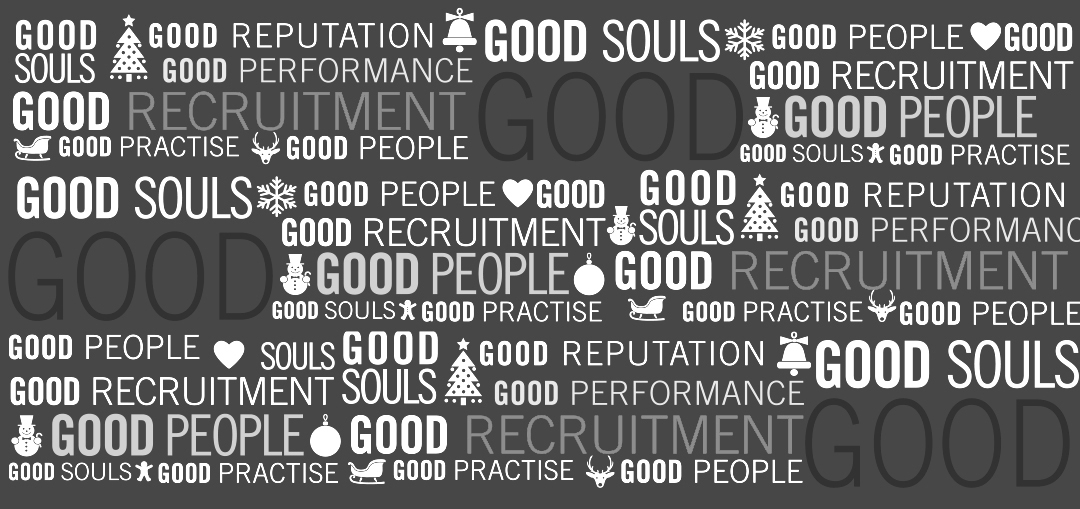 By Joanne Lea on December 21, 2016
Good tidings we bring, Merry Christmas from BPS World