BPS World has been named The Best New Talent Solutions Provider at the 2022 TIARA Talent Solutions Awards US. The award is recognition for the innovation and hard work displayed by the global recruitment partner's North American team.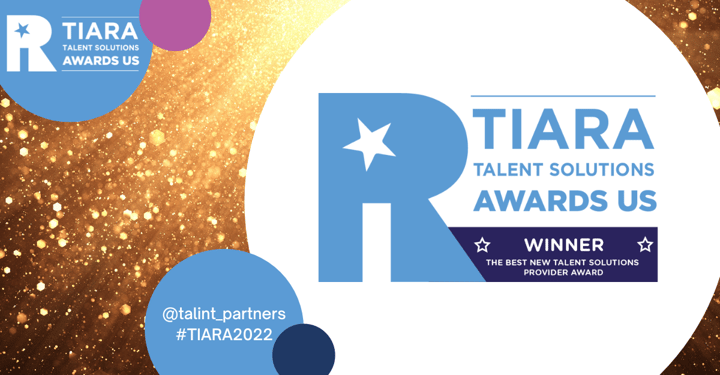 Since launching in 2017, BPS World Inc. has established itself as a standalone division, achieving profitability and growth through the development of key accounts and successful delivery against challenging assignments.
The US journey
BPS World is a UK-headquartered organization with a long-held global remit. The RPO commenced standalone operations within the United States as part of a strategic move, originally prompted by ongoing work within the Fintech industry.
As a result, Florida was chosen as a local base, given the access it provided to North/South American markets and key LATAM segments underpinning Fintech expansion.
However, it was the broader economic opportunity, combined with BPS' engineering and technology heritage, that made the United States a natural choice for growth plans.
Establishing presence has not been without its challenges, some with lingering effects. Economic protectionism and the Covid-19 pandemic has presented hurdles.
However, BPS has also been presented with unexpected opportunities.
For example, one of BPS World Inc.'s initial customer assignments centred on disaster recovery and the provision of temporary labor to provide power restoration during hurricane seasons. The US division successfully designed and built a database of 2,000+ qualified personnel and deployed 30+ contractors to affected sites within a 21-hour call-off period. This included the deployment of qualified engineers and maintenance mechanics to areas affected by Hurricane Michael.
Given the fact that the company's Florida hub was located in one of the affected areas, this presented BPS with challenges around ensuring business continuity in order to maintain the capability to function and respond.
Success and innovation
BPS World Inc.'s success has been underpinned by the adaptability and creativity of the US-based team.
Construction Journal was a Florida HQ'd SaaS company with its remit to ramp-up hiring between April - December 2021.
BPS initially engaged with Construction Journal's executive team through its unique BPS Labs consultancy process. The initial work undertaken captured the essence of the business and the challenges it faced, and involved the provision of a roadmap for success. This included the production of well-received employer brand concepts. This laid the foundations for implementing a robust recruitment process and delivery.
The business wanted to make c.60 hires by the end of 2021. To achieve this target, the BPS delivery team created a recruitment schedule that mapped out hiring timelines across multiple job families.
Alongside traditional metrics, improving DEI was a key requirement. In a male-dominated environment, BPS made a total of 59 placements (31 female) in line with an agreed positive diversity agreement with the customer.
Elsewhere, BPS achieved a submittal-interview ratio of 85% and a first interview-offer ratio of 34%, having recruited across a total of 17 states.
Ultimately, Construction Journal's subsequent growth - aided by BPS World Inc. - contributed to the sale of the business in early 2022.
Innovation has been another cornerstone of the division's success. BPS World Inc. provides contract power generation personnel for assignments in the Marshall Islands. An already taxing deployment process was further complicated by Covid-19.
Key achievements included:
With only 50% of candidates possessing a valid passport, BPS World Inc. became experts in expediating the passport award process.

BPS World Inc. developed and managed rigorous medical and dental assessment processes to ensure candidates would not require any urgent treatment within the next 12 months. These robust processes were rolled out and conducted at a multi-state level.

The onset of Covid-19 demanded an innovative and agile approach to deployment scheduling. BPS sourced non-commercial flight bookings and worked closely with new hires to negotiate complex travel schedules via Honolulu, Hawaii. A 2-day journey had become a 5-week deployment, including quarantines. BPS managed extra accommodation, while helping candidates deal with the personal challenges of being away from family and friends for long periods.

The BPS team is fully versed in Covid testing, procedure and PCR testing, including variance in turnaround times across different states.

BPS has successfully secured new vendor relationships that have enabled the recruitment partner to implement an effective payroll solution and conduct relevant background checks.
From a standing start three years ago, BPS World Inc. developed an account that generated c.$4m in revenue in 2021.
Standing on a sustainable footing
BPS World Inc. is well-positioned to achieve medium and long-term growth, with strategic plans in place to grow revenues, further improve profitability and expand the team.
In 2022, the company has invested in dedicated hires to provide US sales outreach and marketing content. This will be crucial to maintaining and building regional presence, with headroom for further expansion in this area, supplemented by existing capability from the global team.
Alongside key hires, the company has engaged with its existing team to optimize the employee experience. BPS World Inc. has embraced remote and hybrid working and the opportunities this presents to broaden talent pools and diversity. As a result, BPS has successfully hired recruiters away from its traditional base in Florida.
Meanwhile, the organization's global footprint and US coverage continues to be a differentiator. Unlike some competitors, BPS World Inc. has the capability to deliver talent solutions in all states.
This has enabled the US division to develop standalone customer relationships, coupled with the ability to support global accounts with regional hiring remits
Supporting quotes
The US TIARA award judges commented: "BPS showed a range of innovative approaches to tackle numerous operational issues and demonstrated exceptional customer service to their growing customer base."
Upon receiving the award, Jason Pike, Recruitment Manager for the US region, said: "We were walking into the unknown when opening up our US division but this award is a tremendous honor and testament to our success. From marketing and delivery to sales, it's been a true team effort."
About BPS World/BPS World Inc.
BPS World is a global recruitment partner with a proud history of supporting American businesses. Having commenced standalone operations in 2017, BPS World Inc. has subsequently established a strong footprint across the United States.
With regional headquarters in Boca Raton, FL, the organization provides the people who design and build tomorrow's world. Building on the wider company's heritage, its US division has implemented high-value talent solutions across the engineering, technical and professional services landscape.
What sets BPS World Inc. apart is the company's partnered approach to recruitment and the client intimacy this creates.
BPS World Inc. is unlike a typical agency and its collaborative and consultative approach is highly valued by its customers.
Ultimately, the magic happens when the team simplifies the recruitment process and assumes responsibility for helping its partners meet their end goals. This is achieved by focusing on the key elements that have the biggest impact upon quality and speed across the entire recruitment lifecycle.
As an RPO provider, BPS' broad capability encompasses a suite of permanent and contract resourcing services. These include: RPO, Project Recruitment, Employee Leasing, Managed Service Provision, Statement of Work and Executive Search. Other services include an Employer Brand studio, consultancy workshops (BPS Labs), community events (BPS Labs Live) and an international compliance capability that protects against legislative and financial risks.
This approach creates expediency within the recruitment process, transparency in cost, measurement of results and early identification of challenges. Meanwhile, success is borne out by the longevity of BPS World Inc.'s business relationships.
Click here to view the full list of finalists and winners.
For press enquiries and additional comment, please contact Brand & Labs Lead, William Geldart.
E: william.geldart@bps-world.com
P: +44 (0) 7770 894 210
Related Posts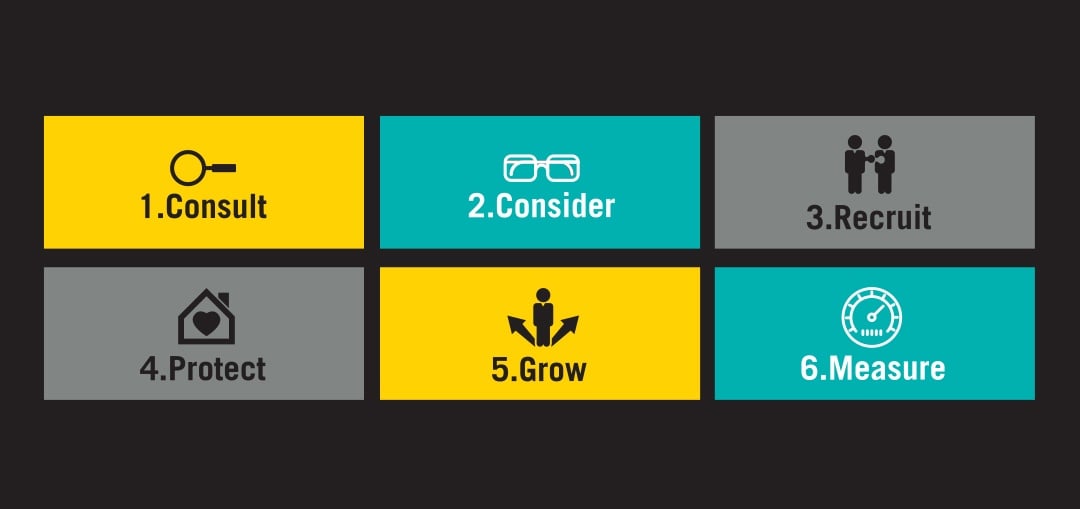 By Szilvia Hock-Kovacs on October 16, 2017
BPS World's Total Talent Management approach is an integrated solution which...