Energy / What are the challenges and opportunities for UK nuclear?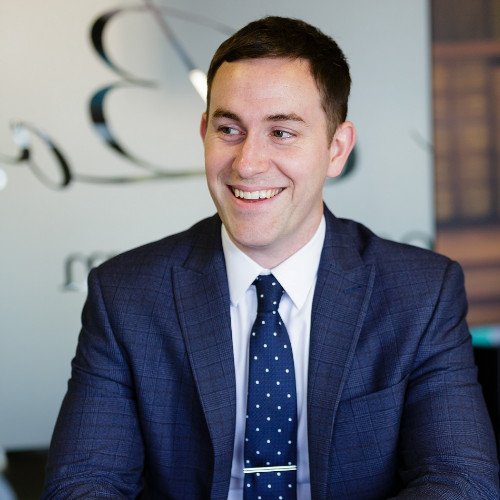 In the first of our Industry Snapshot series, we spoke to CGN UK's Laurence Savage. Laurence has over 30 years' experience in nuclear. He has worked for leading organisations such as CGN, Hitachi, and EDF, AWE and in consultancy organisations across defence, decommissioning/waste management and nuclear new build. Laurence is passionate about collaboration, innovation, and building a sustainable legacy for nuclear.
These are Laurence's personal views, shared openly with us to further discussion around the topics impacting the UK nuclear industry. They do not reflect the views of his employer or associated organisations.
Over to you, Laurence…

What do you see as the biggest challenges facing nuclear in the UK?
I think the UK is in a unique position as we do just about every part of the lifecycle; fuel, operations, defence, nuclear newbuilds, civil nuclear newbuilds, and decommissioning.
Each brings its own challenge but a key thing that underpins it all, is a strong supply chain.
We need to invest in the continued development and generation of a supply chain that supports the industry.
There are also political and geopolitical challenges which will shape projects. The UK is looking to achieve Net-Zero Emissions by 2050 and has a clear vision of what it needs to do in order to reach this goal. This target will place a lot of pressure on the sector and the supply chain therefore we will need to raise our game.
In addition, the UK is looking to considerably reduce costs in the next 10 years.
We want greater efficiency and in order to get that we need to think outside of the UK. We need to be better at collaborating internationally, as other countries and vendors have design and delivery expertise that we should utilise.
Clearly, EDF/HPC is gaining experience with its partners, including CGN, and the supply chain, and we will need more if we are to deliver projects more than Sizewell C.
Both large scale nuclear and SMRs have considerable challenges ahead.
What are the biggest opportunities for UK nuclear?
I think we have a real opportunity to be a world leader in fusion. We're investing a lot of effort in building a viable and commercial fusion reactor – using a different approach to generate electricity. If the UK Government is prepared to continue funding the research, which it appears to be, we can be a world leader.
It's an exciting time. There's lots of opportunity for manufacturing, development of skills, and research, which will have an impact on other areas and developing products which will have an impact on wider society.
We've seen before how powerful it can be, with nuclear fission in the '50s and '60s. The research around it led to the development of other technologies and capabilities for the country.
Get the full Snapshot
View the full Industry Snapshot to find out more about the impact of Covid-19, Laurence's opinions on nuclear safety and more.
---
About BPS World
At BPS, we're providing the people who design and build tomorrow's world. Our heritage has been built upon our work within the nuclear, engineering and technical professional industries.
Find out more about our journey and what we do.
Our aim is to cover the biggest topics within the intelligent industry landscape.
Subscribe and keep an eye out for future editions from the Industry Snapshot series.
What does intelligent industry mean to us?
We deliver tailored recruitment solutions to the businesses focused on advancing human civilisation.
To us, intelligent industry encapsulates the bleeding edge between engineering and technology, an area that's always been our sweet spot.
With increasing competition for key skills, our customers rely on us to find them the talent required to power the Fourth Industrial Revolution.
Quite simply, we partner with the companies designing, building, manufacturing and implementing the solutions and products that will enable the future.