There are numerous reasons why companies choose to partner with Recruitment Process Outsourcing providers.
These can include: unsustainable recruitment costs, positions going unfilled, difficulty retaining talent, inefficient or uncompliant hiring practices and inability to accurately measure the quality of hires.
RPO has the answers to these challenges and provides a unique competitive edge in the marketplace.
In this blog we're going to focus on:
Reasons for choosing RPO
10 Questions to Ask
The benefits of adopting an RPO solution
10 Questions to Ask
RPO providers differ in quality, culture and scope so it's important to properly assess any potential partner before engaging them.
Think of this decision in the same way you would with any other business partner. Take the time to review what's being offered, how a solution will provide quantifiable benefits and which provider will be the best match for your organisation's culture.
Our publication, What is Recruitment Process Outsourcing? A global guide lists some of the important questions to ask before deciding to adopt an RPO solution.
Are your talent requirements unpredictable?
Is your workforce planning effective?
Are your hiring managers offering a consistent and positive candidate experience?
Can you define what a 'quality hire' looks like?
Is your recruitment strategy aligned with your business strategy?
Has there been an event or business impact that necessitates change?
Are your HR Leaders hungry for change?
Is your organisation already engaged in successful service-provider relationships?
Do you effectively measure what success looks like?
Do you know how much your organisation spends on talent acquisition?
If you're struggling with any, or many, of these questions then RPO has the answers.
What does RPO provide?
RPO isn't a one-size-fits-all solution and its implementation will differ depending on a clients' unique requirements.
However, there are some common traits.
Here's an explanation of what an RPO solution will typically include, and the benefits:
Strategy and Vision
Your RPO partner will work closely with you to understand your businesses' strategic goals, now and in future.
As part of this initial engagement phase, a Talent Review session will pinpoint the challenges faced and start to outline solutions.
With cultural fit an increasingly important aspect of the recruitment process, your RPO provider will want to understand your purpose, values and behaviours.
By performing this exercise, it'll be easier for your RPO provider to weight individuals against the culture of your organisation.
Workforce Planning
Once the strategy is finalised, it's time to move on to the actual planning of building a workforce. This will go beyond listing the number of people required.
It'll look at achieving the right shape for your business and the required balance between permanent and contingent employees.
It'll also consider any regulatory, legislative or compliance requirements.
Attraction
How do you look to your dream employees? An RPO solution will assess how your employer branding stacks up and seek to improve the way you market to candidates.
This can involve anything from re-assessing a brand's look and feel to implementing marketing and content strategies to attract talent pools.
Ultimately, your RPO provider will want to tell your business story, help you manage this perception and advise on how you can take control of your brand journey to attract the right people to your business.
Sourcing
In its simplest form, this will involve determining your hiring priorities before sourcing candidates and presenting them for approval. Working closely with hiring managers, briefs will be clearly communicated to delivery teams by a dedicated Account Manager.
But before this takes place, your RPO provider will gain an understanding of: your target audience, where these candidates can be found, the size of the talent pool, how the competition is positioned and how effective the sourcing process is with regards to candidate drop-offs.
Assessment and Selection
RPO teams are experts in recruitment. They will vet prospective candidates according to the brief given and provide valuable assessment feedback to the hiring manager before the interview stage.
There's fantastic added value in having your RPO point of contact sitting in on the interview process. Some businesses conduct effective interviews but forget to sell their benefits and vice versa.
Your RPO provider will help eliminate confirmation bias and ensure you find the best people for your roles, thus further building trust and relationships.
Recruitment and Onboarding
Once a candidate has been selected, your RPO provider will facilitate the presenting of the offer, using their expertise to gain the candidate's acceptance and seal the deal.
To ensure an excellent experience, candidates will also receive relevant communications on what to expect in the first days and weeks of their new role.
Your RPO provider will also check-in with the successful candidate at various stages throughout their initial employment to receive feedback and ensure they've made the right hire for the position.
Talent Management
This area is closely tied to workforce planning and succession planning.
In an ideal recruitment model, people will grow into available roles, negating the need to recruit externally.
In turn, this enhances retention, as junior employees are entrusted to take on more responsibility.
Part of your RPO provider's remit will cover internal roles and benchmarking against who's available on the open market.
A good RPO partner would rather see internal promotion as this enhances an employer's brand and makes external recruitment easier by being able to promote internal mobility through case studies.
Leaver Management
Understanding why people leave a business is vital to workforce planning and to aid the recruitment process.
Leaver Management involves an RPO provider working with you to obtain and analyse reasons for leaving, identify trends and feedback to the business.
This aspect is all part of an RPO partner's commitment to providing management information that allows companies to make strategic and operational decisions.
Your greatest assets are your people and it's important for you to understand how they're feeling.
Want to know more about RPO?
.
Alternatively, feel free to get in touch if you'd like to chat through how an RPO solution can help solve your biggest people problems.
Email me: tristan.chinn@bps-world.com.
Related Posts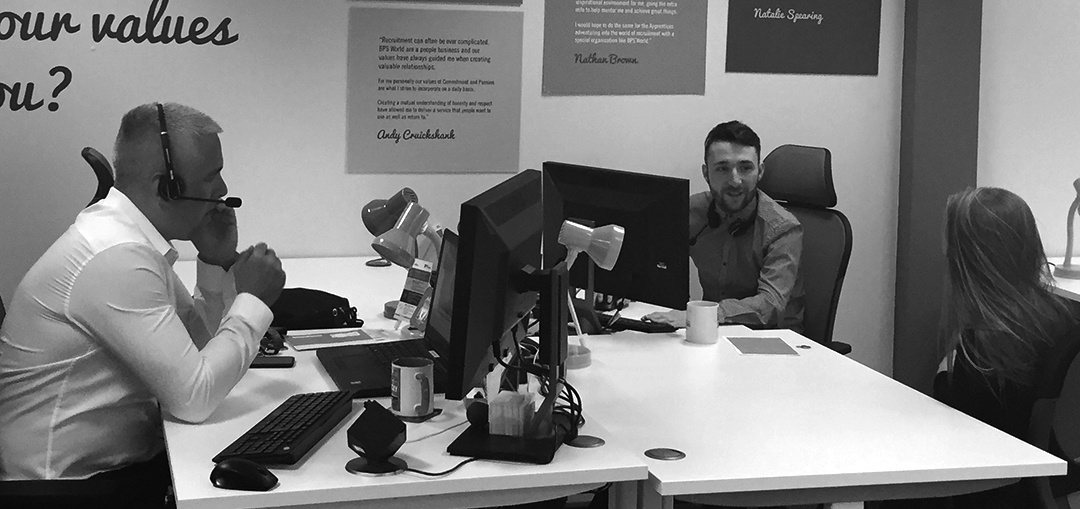 By Toby Garrod on November 3, 2015
The question over Resource Process Outsourcing (RPO) versus In-House recruit...