New in post? Every senior HR leader needs to be able to craft workforce and HR function strategies that align with business demands.
But what's the most effective way to go about this task, while also building credibility?
We've outlined a three-point plan that will help you deal with today while building for tomorrow.
It's pitched at senior HR leaders operating within their first 100 days. However, the framework is equally useful for those of you re-calibrating around what's important.
In this blog we cover:
Putting out fires and nailing quick wins
Building your HR function and workforce strategies
Measuring success
Put out fires. Nail quick wins
Before you begin to stretch your strategic muscles, it's useful to take down some quick wins.
Fire-fighting urgent problems will integrate you within the business and give you first-hand experience of workforce issues.

And a by-product of this activity will be the learnings you discover about your own team.

You'll quickly find out how colleagues operate and whether any capability gaps exist. If so, you may wish to target these and invest in areas of training and development.

It'll also be a great opportunity to establish your own ways of working with your team.

Naturally, you'll want to get the best out of your colleagues and a high-performing team will make your life easier. Tackling a few issues head-on provides the chance to cultivate relationships and build credibility.
'Show-up' and set the pace. Take down tasks with purpose. Show through your own doing what you expect from yourself and others.
Identify the people you can trust. You may encounter envious and/or incompetent team members. Isolate potential flash points and deal with them swiftly by fostering co-operation or through having difficult but necessary conversations.
Target areas for improvement. Start crafting your plan to improve performance.
Define your communication style. Work on your formal and informal communications. Analyse how well different messaged are received and acted upon.
Of course, this is a two-way street. Your colleagues will form their own opinions, and this is something you must be prepared for. However, taking the lead on a few of the pressing issues will enable you to clearly demonstrate what is expected and have the dual effect of highlighting how your team responds to direction and leadership.

Guidance: Be visible and active but be clear on setting boundaries. Don't allow yourself to get too entangled in issues that prove to be a massive time-drain. You will need to time to reflect and plan for strategic initiatives.
Build your strategy
Now that you've developed a clearer understanding of what lies ahead, you will be able to put your action plan in place. The visual below provides an outline of what to consider. Your holistic strategy needs to reference HR's relationship with the wider business and how it will support the organisation's aims. Regarding HR, there are two specific areas of focus:
Workforce strategy
The people requirements of the business strategy. Or to put it another way, how HR supports business success and ensures customer satisfaction.
This is achieved by having the right people in post, performing to the best of their ability. There are many components that make up a workforce strategy, but these should not exist in isolation.
Creating a successful workforce strategy requires a joined-up approach to driving positive business outcomes. It is underpinned through the effective use of People – Process -Technology and includes Reward and Learning and Development.

HR function strategy
This defines the 'what' and the 'how' HR will deliver. It should list priorities, roles, responsibilities, and detailed deliverables. Use your learnings from the assessment stage to guide you and check back in with stakeholders to gauge whether you're on-point. The function strategy is where you translate a plan into action.
It should address short, medium, and long-term priorities (fixing things that are broken/immediate risk concerns, addressing capability gaps and strategic alignment with management initiatives).
Be clear on what you want to accomplish and how you'll do it. When communicating the plan, make sure you have factored in any time and budgetary requirements for items such as technology or outsourcing support.
As a side effect, the creation of your function strategy will start to define your HR brand. How will your initiatives align with the business and how will HR be perceived as a champion of the business? Coupled with your workforce strategy, will HR be seen to support your customers' priorities?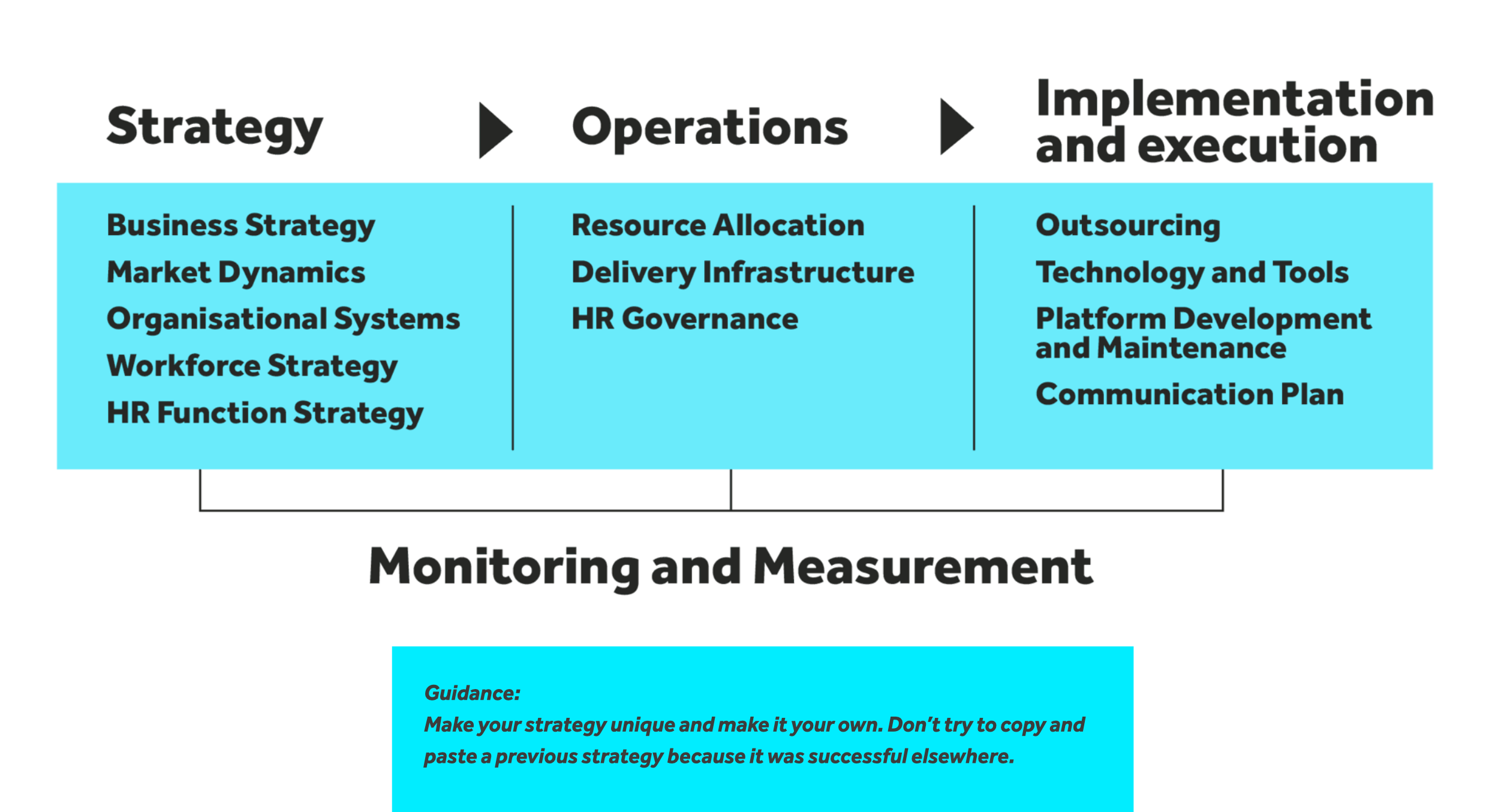 How to measure success
It's often said that the modern HR leader must be able to demonstrate their function's impact.
Traditionally, this has been done by measuring cost and efficiency. However, tying outcomes to enhanced business performance is where true value lies.
Most importantly, consider the impact of HR activities on boosting your organisation's competitive advantage.
Instead of examining the cost of training employees 'to be better at their job' (in whatever context is relevant and applicable), measure how training directly impacts the bottom line. For example, has a particular training course or session led to improved business outcomes and greater customer satisfaction?
Report on that and let others know where HR has made a demonstrable difference.
Rather than keep detailed logs of what's been done, measure how effective it's been and how HR has contributed to business success.
Build models that look forward and can predict future success.
Measure the holistic impact of the entire HR function, not just individual activities. Spot where any synergies can be made and action accordingly.
Once this mindset becomes ingrained, you'll be able to layer additional measures into the mix. These might include:
Internal strategic measures that gauge effectiveness of competency initiatives, relative to job performance and results.
External strategic measures tied to HR practices and their impact on increased customer satisfaction and sales.
Guidance:

Ensure that measurables are grounded in the needs of senior and line managers. Make it clear how HR helps to improve business results.
Want more guidance?
The content for this blog has been taken from 'Your First 100 Days – HR Edition'. Get the guide to gain more insight into navigating your initial orientation.
Here's to your continued success!
Related Posts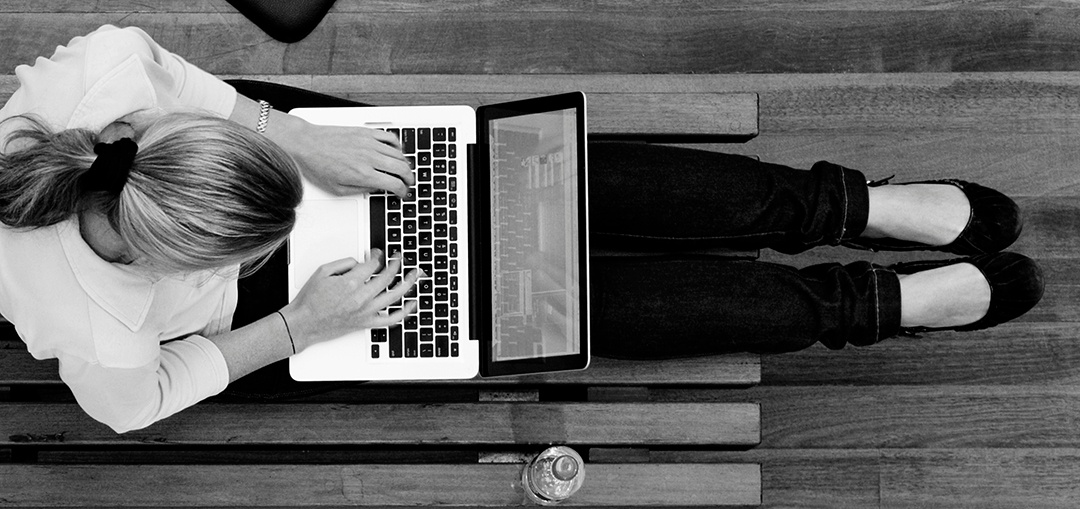 By Edwin Soares on January 6, 2015
ME Plc' – where you need to see yourself as a personal brand, and be aware o...