'Show you Care' is one of our company values, and it's important to us that we 'show we care' in every one of our interactions with our clients, candidates and colleagues.
But now, we're taking things a step further. We've always supported charities, but through the launch of BPS Cares and our employee volunteer initiative, we want to show just how much we value the local communities we operate within.
The BPS Cares programme goes beyond making monetary donations, it's about giving our time to organisations in need.
From the start of 2020, we've offered our global colleagues the chance to volunteer and enjoy paid time-off. This will enable us to make a positive difference within our local communities and support causes close to our hearts.
Helping out at Foodshare
Myself and three colleagues from our Maidenhead office recently took the opportunity to volunteer at local charity, Foodshare.
In their own words, they 'provide meals for people who are struggling to eat properly'. Foodshare doesn't receive any funding and they're completely reliant on the goodwill of volunteers and donations. There's plenty of information on their website if you want to find out more.
In terms of our involvement, the photos probably give the game away!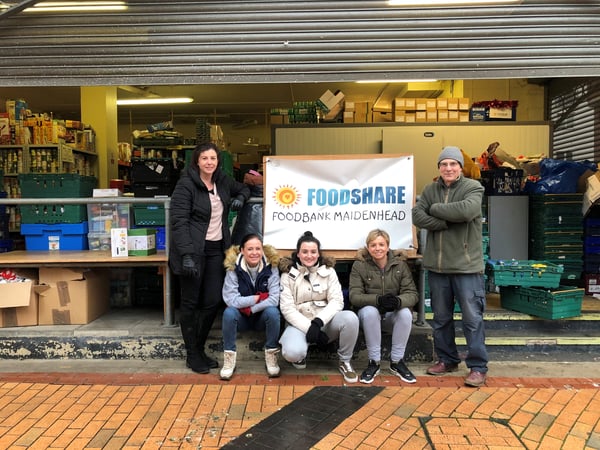 We spent the morning putting together bags of food, sorting through deliveries, labelling foods with best before dates and restocking shelves. I also popped over to the nearby Tesco supermarket with a trolley to collect items left in the food donation basket.
It was really interesting to speak to the volunteers and they were happy to answer any questions we had. As you would expect, some of the stories were heartbreaking.
A key takeaway for me was that you shouldn't judge a book by its cover. I wrongly assumed that Foodshare would predominantly support the homeless, people with addictions, or those out of work.
Often that's not the case. In fact, they support plenty of people in full-time work, earning enough to pay the bills, but just not enough to put food on the table. I won't share the details of some of the stories we were told, as I'm sure the volunteers will do a much better job at telling them than I will. But they were very powerful.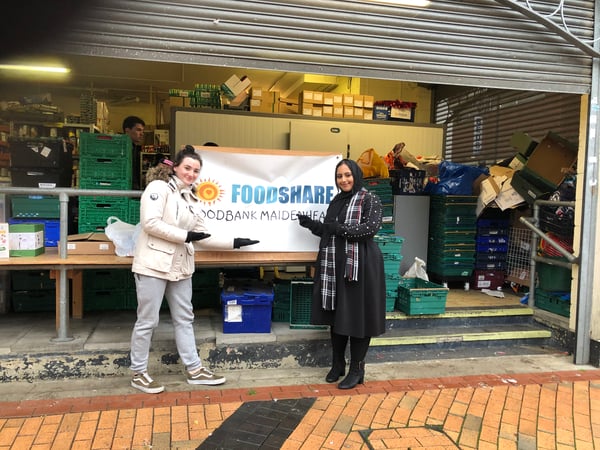 Overall, it was a fantastic and humbling experience. My advice to any business or individual considering volunteering is '100% do it'. Volunteering has an array of benefits. Not only does it give you a chance to help those in need, it increases self-confidence and helps to lower anxiety and stress. Volunteering also enables you to do good for others and the community, which provides a natural sense of accomplishment.
If you're a charity and you'd be interested in collaborating with us, we'd love to hear from you. You can get in touch with us here. In the meantime, keep an eye out for more BPS Cares initiatives.
Related Posts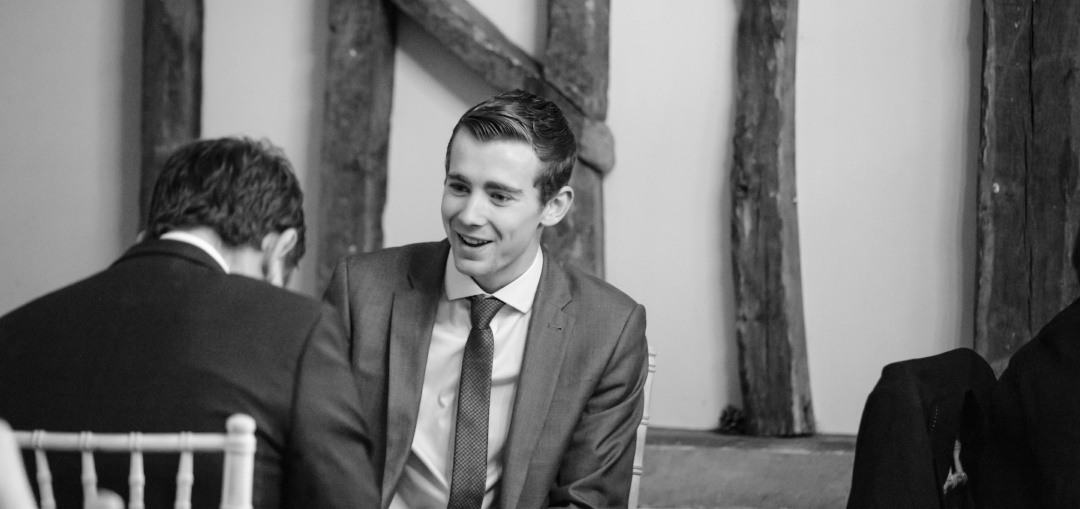 By Scott Hensley on February 21, 2017
It's important to give back to the local community and for me there was no b...